A New Moon Rises
A New Moon Rises
From the Smithsonian National Air and Space Museum
See the moon as you've never seen it before!
This compelling collection of images displayed like works of art reveals that our nearest and most familiar celestial neighbor is both strikingly beautiful and still full of mystery. Featuring over 60 breathtaking images captured by the lunar Reconnaissance Orbiter Camera (LROC) that was launched in 2009.
As you explore the breathtaking photos of A New Moon Rises, you will also be able to engage with some visitor favorites that the Science Center created for last year's Destination Moon: The Apollo 11 Mission exhibition including models of the Command and Lunar Modules and Lunar Lander games.
A New Moon Rises is made possible by the generous support of NASA and Arizona State University.
Price
This is a FREE experience.
Open through Summer 2019. Duration subject to change.
Overview
See global views of the moon and lunar landing sites including the historic achievements of the Apollo missions. Discovery dramatic terrains and landforms that are similar to those found on Earth and others that are very different. Explore the many ways LROC images are reshaping our understanding of the moon through new discoveries.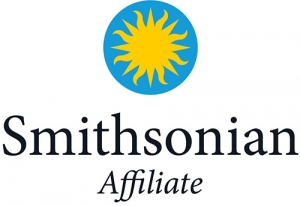 Smithsonian Affiliate
The Saint Louis Science Center is proud to be the only Smithsonian Affiliate in the St. Louis region. This status has allowed us to host Smithsonian traveling exhibitions like A New Moon Rises and last year's Destination Moon: The Apollo 11 Mission.
The Apollo 11 Mission in Photos
See more about this historic mission to the Moon in our new blog post!
Visit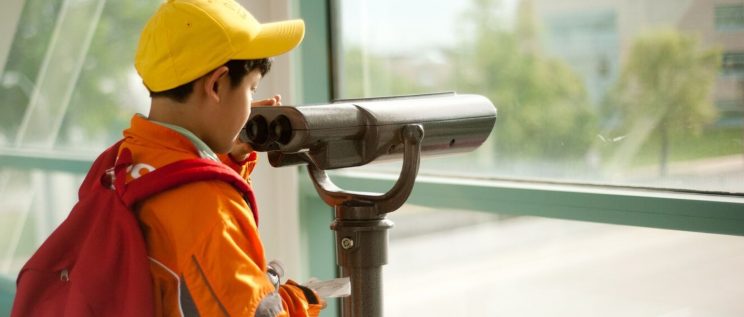 Members Get Discounts & Free Tickets
Members get discounts to Flight Simulators and VR Transporter. Members can watch star shows for FREE every day at the Planetarium with a Saint Louis Science Center membership.
Accessibility
A New Moon Rises is accessible to visitors with disabilities, as well as visitors with strollers, scooters, and walkers. Elevators and ramps serve all public areas.