Art of Science
This exhibit was on display from Dec. 15 to June 5, 2019.
See the beauty and elegance of science.
Discover the common ground between science and art in a unique gallery now on display in the tunnel between our Oakland Building and the McDonnell Planetarium.
Comprising of images of multi-disciplinary genomic research from the Carl R. Woese Institute for Genomic Biology (IGB) at the University of Illinois at Urbana-Champaign, this gallery showcases the beauty and fascination encountered daily in scientific endeavors.
The gallery also features artifacts from the Science Center's Collections that complement the scientific topic represented by the images.
Gallery closing Tuesday, May 28.
Price
This exhibit is free.
Medical image case
See how the development of the microscope has advanced the understanding of disease, particularly cancer, resulting in better treatments and longer lifespans for patients.
Coral collection case
Explore the color of coral and see the beauty that results from the algae that lives inside the coral tissue.
Bee case
Discover the tiny world of insects and how researchers are learning about how the human brain develops from studying something as small as a fruit fly or bee.
Voltmeter case
Learn how scientists measure electric potential (voltage) in a circuit with voltmeters.
Travertine case
See the beauty of sedimentary rocks called travertine, a form of limestone, that form near hot springs.
Lab Tools
Learn how scientific tools have progressed over the centuries and the results that each measurement tool provides.
Visit
Programs for Groups
The Science Center offers a wide variety of science-themed educational programs tailored to specific groups and audiences.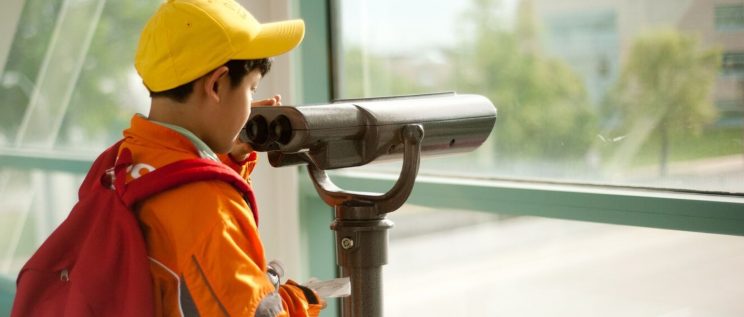 Accessibility
Structures is accessible to visitors with disabilities, as well as visitors with strollers, scooters, and walkers. Elevators and ramps serve all public areas.