Back from the Brink
Saved From Extinction
Experience on the giant screen the remarkable true story of three animal species rescued from brink of extinction. Meet the scientists, park rangers and students working to save endangered animals around the world. Discover how California's enchanting 'Channel Island Fox' is rescued from an invasion of Golden Eagles, the fastest recovery of a species in the history of animal conservation. Join the former hunters of one of the world's most endangered primates, the Golden Monkey, now protect them in the fabled mountains of China's Yunnan Province. Witness the wondrous migration of the 'Christmas Island Red Crab,' and marvel at their recovery from a Crazy Yellow Ant infestation in one of the most successful bio-control experiments ever undertaken. Join this remarkable and heartfelt adventure to save endangered species around the world.
To our guests, members and donors, learn about our guidelines, how to make a reservation and our new hours.
Omnimax Theater Safety Protocols

Same-day tickets for OMNIMAX films are available online, at the Science Center, or by calling our box office at 314.289.4400. Feature films may have special pricing. Discounts are available for groups of 10 or more.
Member Benefit! To claim your free or discounted tickets, you can also call the Membership Reservations phone line, 314.289.4424 to reserve your spot without a fee.
Movie Pricing

This is a paid experience.

Ages

Price

Members
FREE*
Children (ages 2-12)
$8.95
Adults (ages 13-59)
$10.95
Seniors (ages 60+)
$8.95
College Students with ID
$8.95
Military
$7.95
Member Benefit! To claim your free or discounted tickets, you can also call the Membership Reservations phone line, 314.289.4424 to reserve your spot without a fee.
Groups: $8 per person for all groups
*Free tickets based on membership level
Become a Member
CHRISTMAS ISLAND RED CRAB
Before the introduction of the Yellow Crazy Ant, there were about 40 million red crabs on Christmas Island!
Activity Guide
This extraordinary film explores the true stories of animals rescued from the brink of extinction!
Use this guide as your own nature science journal to help you connect with animals in your own backyard! Explore through hands-on science activities and learn about your own local BACK FROM THE BRINK: SAVED FROM EXTINCTION success stories. Although the Channel Island Fox, Christmas Island Red Crabs, and the Golden Monkey live in remote places on the planet, you can find similar stories nearby. Let your sense of wonder take over, as you discover the inspiring natural world that surrounds you!
We also need your help to protect our environment and save endangered species! Make the Back from the Brink Promise at www.backfromthebrink.com and commit to connecting with nature. By making the promise you will receive a certificate that recognizes your commitment and provides you with resources and event opportunities!
Remember to always seek adult permission and supervision before you venture outdoors and always give animals space when you see them. Never approach a wild animal.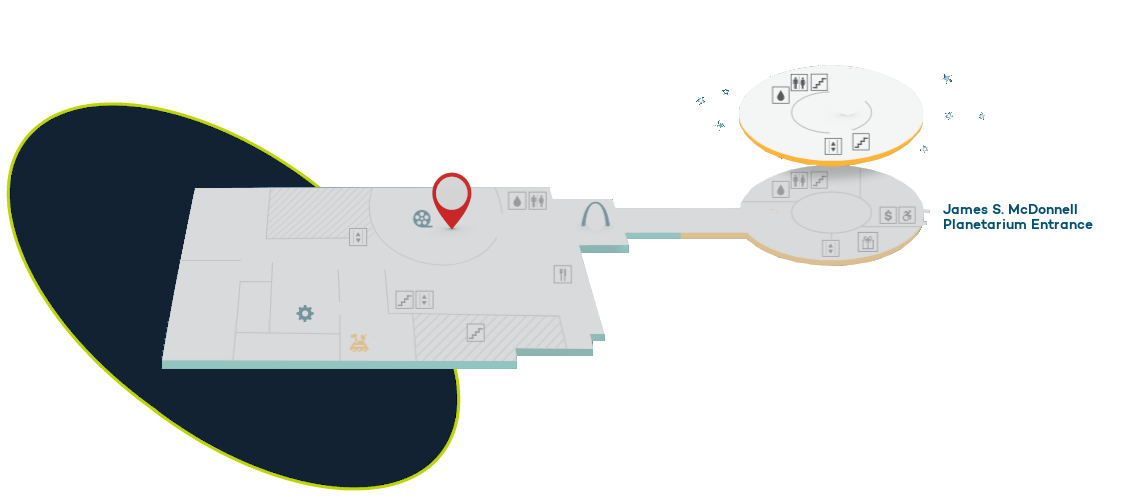 OMNIMAX Theater films take place in the OMNIMAX Theater on the 2nd floor of the main 5050 Oakland Building. Access is available through the main entrance, then the stairs in the main lobby to the second floor.
Membership
Members get free OMNIMAX tickets.
Become a Science Center member and receive free Omnimax tickets and discounted admission to feature films, as well as a full year of additional members-only benefits.
Plus, members help support the Science Center and our mission to make science learning open to everyone.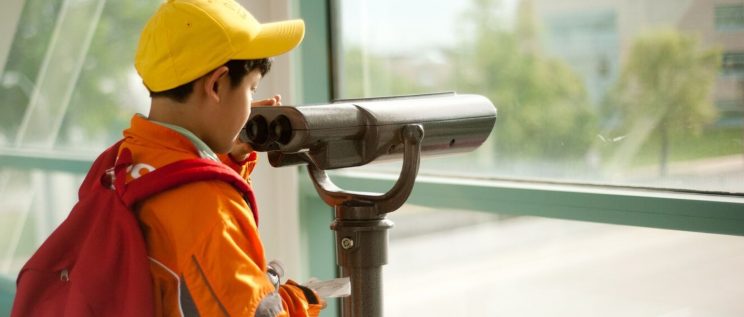 Accessibility
Convenient wheelchair accessible seating for the OMNIMAX is available via the third floor theater entrance. Elevators and ramps serve all public areas of the OMNIMAX.
OMNIMAX offers hearing assistance that is not available in any theater in the region. This includes new adjustable caption devices, new hearing assistance devices with Descriptive Video Services(DVS) and Telecoil. When ordering tickets, please let your reservationist know you're interested in these items, or see an usher before your film begins.