Dream Big
Engineering.
Upon first consideration, it might not seem the stuff of grand cinematic adventure. But could engineering secretly be an exciting, creative, heroic realm where the optimists of today are creating the life-saving, world-altering marvels that will make for a safer, more connected, more equal and even more awe-inspiring tomorrow?
With an eclectic, stereotype-bursting engineer cast, the huge story told by Dream Big answers that question with a resoundingly "yes" using a series of surprising human stories to expose the hidden world behind the most exciting inventions and structures across the world. It is not only a journey through engineering's greatest wonders, but equally a tale of human grit, aspiration, compassion and the triumph of human ingenuity over life's greatest challenges.
Price
This is a paid experience.
Children (ages 2-12): $9
Adults (ages 13-59): $10
Seniors (ages 60+): $9
College Students with ID: $9
Military: $7
Members: Free tickets based on membership level
The project is so big, it is more than a movie—it's part of a movement aimed at bringing engineering into the forefront of our culture. Dream Big is the first giant-screen film to answer the call of the STEM (Science, Technology, Engineering, Math) initiative, which aims to inspire kids of diverse backgrounds to become the innovators who will improve the lives of people across our entire planet as we head into the 21st Century and beyond. That's why the film will be accompanied by ongoing educational, museum and community efforts to expose young people from all backgrounds to what engineering is…and what it can conjure in the world.
There are no upcoming events at this time.
Visit
Members watch for FREE!
Get your OMNIMAX ticket FREE with a Saint Louis Science Center membership.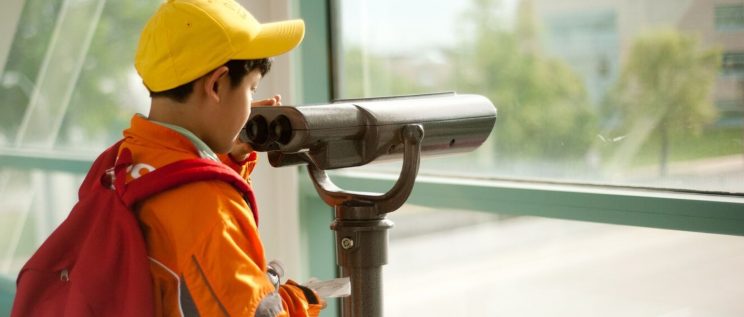 Accessibility
Convenient wheelchair accessible seating for the OMNIMAX is available via the 3rd floor theater entrance. Elevators and ramps serve all public areas of the OMNIMAX.
OMNIMAX offers the Rear Window® captioning service for all films at all showtimes, unless otherwise noted. Assisted listening devices are also available. When ordering tickets, please let your reservationist know you're interested in Rear Window captioning, or see an usher before your film begins.