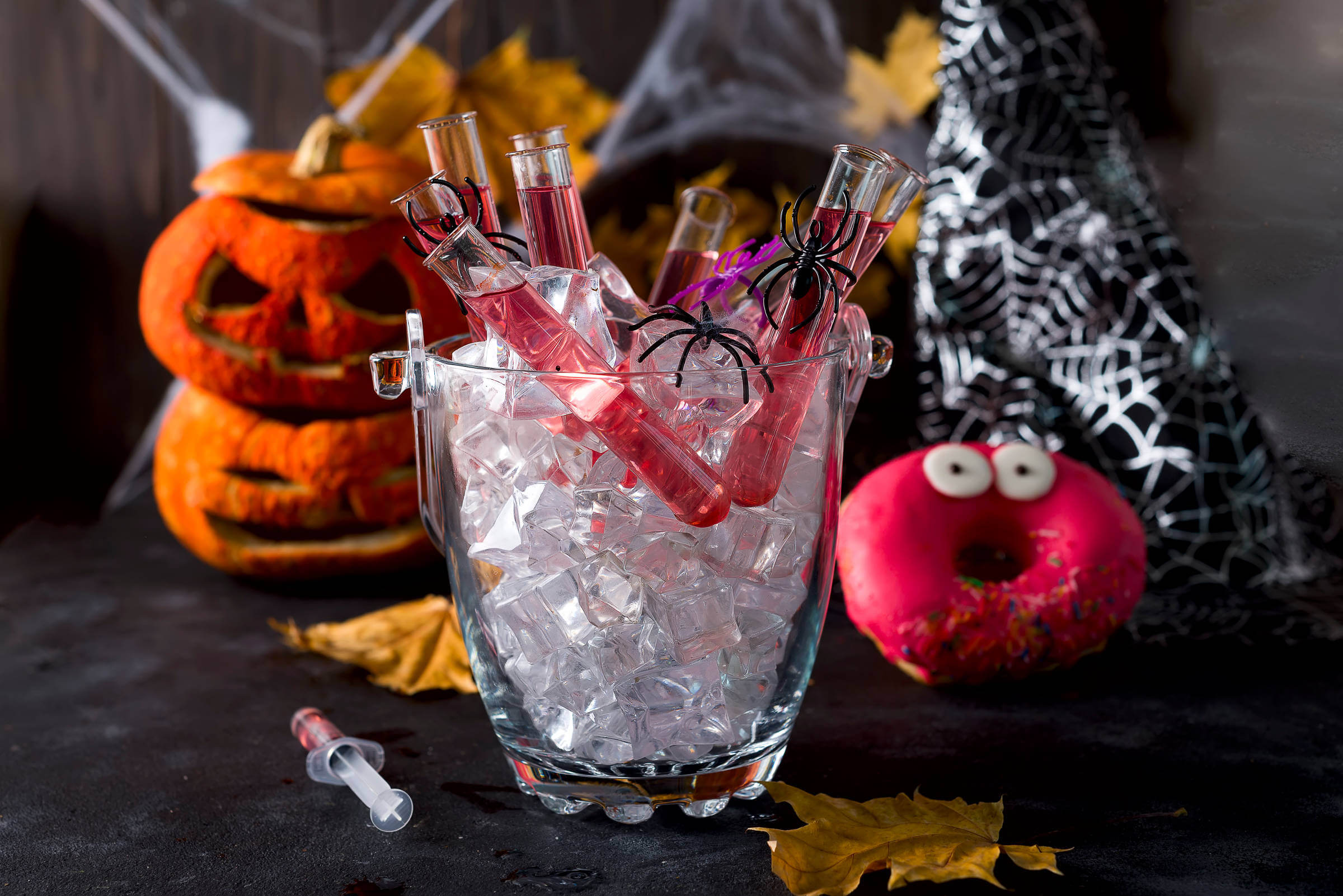 Get ready for science thrills at our annual Science Spooktacular. This is a no-cost, candy-free event packed with Halloween-themed festivities for the entire family.
At Science Spooktacular, you'll discover that the things you thought were scary may not be that scary at all. Plus, surprise partners will help you unravel the unexpected and the unknown through science.
4:30PM | SPOOKY SCIENCE
Energy Stage, Lower Level | Observe spooky spectacles and learn about chemistry as our educators conduct ghastly science experiments.
5PM–7PM | PUMPKIN CARVER
GROW Pavilion | Whether a name or a design, watch Craig Joseph Sanders create a masterpiece out of our favorite fall decorations—pumpkins, and maybe get a chance to purchase one.
5PM–7:30PM | RAISING FRANKENSTEIN'S MONSTER PRESENTED BY ROAMING RIDDLE® MOBILE ESCAPE GAMES
TREX Room, Lower Level Explore Dr. Frankenstein's laboratory to discover if it holds the secrets to raising his monster in this interactive escape room. $9 Member, $10 Non-Member | 20-minute escape | Tickets are limited. First come, first served. 8 people per session.

5:30PM | THE AWAKENING
Energy Stage, Lower Level | A scientist is having trouble bringing his robot to life. Only our visitors can help! Presented by LaDeDa Productions.
6PM | READY READERS
Energy Stage, Lower Level | Join us for a spooky bedtime story.
6:30 PM | READY READERS
Energy Stage, Lower Level | Listen as we tell a story about monsters as we get ready for our Monster Flashmob.
6:45PM | MONSTER FLASHMOB
Energy Stage, Lower Level | Prepare to "jump in the line" as we dance and laugh with our monsters. Get ready to shake your boo-ty.
7PM | SIX FLAGS MONSTER MAKEUP
Energy Stage, Lower Level | Mortals are transformed into Hollywood Monsters right before your eyes. Presented by Six Flags.
8PM | FEATURE FILM
GROW Pavilion | End your night with a family favorite—Monsters Inc. Make sure to grab some popcorn and drinks from our concessions located in the GROW Pavilion. Presented by AT&T.
This is a free showing, but tickets are still required. Please reserve your spot at the front desk.


Food and Drink Specials
Whether you're in the mood for a mummy dog or candy-corn pizza, head over to one of our food venues for a monstrous meal. For our 21+ ghost hunters, enjoy a glass of wine or beer.
Cost: Free general admission
Parking: Free parking is available in the Oakland Building parking lot. The McDonnell Planetarium and the Planetarium parking lot will be closed.
Location: Oakland Building. The McDonnell Planetarium will be closed.