Ecology & Environment
Ecology & Environment
Dig up the past and explore the mysteries of earth.
Explore our planet's history and the creatures that once roamed its surface. Dig up fossils, watch a Tyrannosaurus rex plan his next meal (an unlucky Triceratops), see a tornado forms right before your eyes, or feel the earth shake beneath your feet.
Price
This exhibit is free.
Dana Brown Fossil Prep Lab and Dig Site
Both these areas are closed until further notice.
To our guests, members and donors, learn about how you can Explore Safe.
Explore, excavate and experience our realistic interactive dig site as you discover the world of paleontology. Pretend you're a paleontologist as you chip away at the dirt to uncover dinosaur fossils buried deep beneath the earth in a reconstruction of the Badlands of Montana.
Stop in to the prep lab to talk with staff and volunteers as they work on preparing real dinosaur fossils. The fossils in the dig site are casts from real fossils that can be seen on display in the prep lab. Some can even be touched.
Note that all children must be accompanied by an adult. Please no food or drink in the dig site or prep lab.
There are no upcoming events at this time.
Visit
Ecology & Environment Programs for Groups
The Science Center offers a wide variety of paleontology and earth science-themed educational programs tailored to specific groups and audiences.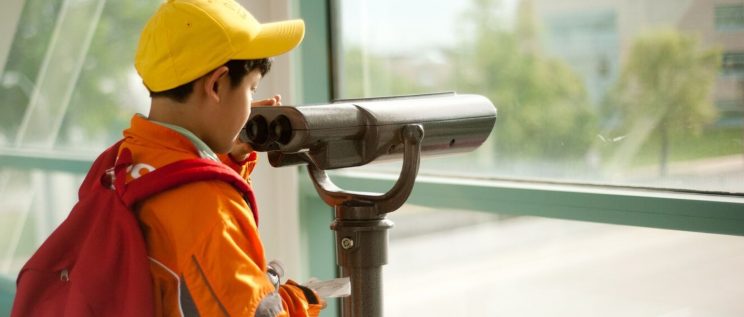 Accessibility
Ecology & Environment is accessible to visitors with disabilities, as well as visitors with strollers, scooters, and walkers. Elevators and ramps serve all public areas.