GameXPloration
GameXPloration
Connect with a universe of games.
Free interactive exhibit showcases games and gaming, from board games to video games to virtual reality.
Welcome to a universe of games, a universe that does not follow the dimensions of space and time, where you will play to learn and learn to play. See what games reveal about us. They allow us to explore new identities, relate to others and grow more competent in skills like critical thinking and problem-solving. Explore a universe of games and see yourself in a whole new dimension: as a gamer.
This 7,500-square-foot exhibit features a multitude of experiences that explore how games intersect with our lives and what they reveal to us about psychology, neuroscience and technology. Five worlds with different themes take visitors through the evolution of games and gaming, from board games to virtual reality.
Gateway Legends esports competition hosted by Fair St. Louis
The Saint Louis Science Center was proud to participate in the recent Gateway Legends esports competition hosted by Fair St. Louis and sponsored by Centene Charitable Foundation.
Let's Play
Games have been played since the beginning of recorded history. What is a game? Who is a gamer? Why is play important? Explore all of these topics and climb on our AR (Augmented Reality) Climbing Wall. Take on competitors with some traditional board games and take a new look at chess on a vertical chess board.
Rise of Computers and Consoles
When you think about the word "technology," a computer or digital device may come to mind. However, tools such as a hammer or a pencil are also forms of technology. This world explores how the technology of games has evolved over time, from ancient civilizations creating rubber bouncing balls out of tree sap, to computers and game consoles, to games on mobile devices. Use teamwork to play Super Mario Brothers on a controller so large you need to grab a partner and use your feet to hit the buttons. Check out the first widely known video game, Space War!
A New Reality
Explore how virtual and augmented reality modify our real world with digital technology. Find out how virtual reality and augmented reality are similar and what makes them distinct. Explore augmented reality with Merge Cube and virtual reality with HTC Vive. Check out 8-person Mindball and floor projected games.
Game Lab
Become the game creator. Learn about how game developers approach designing games. Play games developed by local developers and companies. Find out how you can become a game designer!
GameXPloration is located on the 1st floor of the main 5050 Oakland Building. Access is available through the main entrance, around the food court, past the overlook, then left, across from the Life Science Lab.
Membership does more.
As a nonprofit, the Saint Louis Science Center relies on memberships, donations and ticket sales to support free galleries like GameXPloration, our education programs, community outreach and daily operation.
If you'd like to support the Science Center's mission, learn more about membership, make a one-time gift in support of the Science Center, or get tickets to see a show.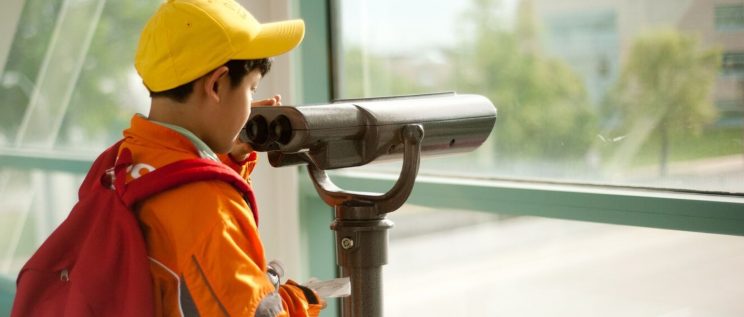 Exhibit Policies
One adult chaperone is required for every 10 children.
No food or beverages are allowed in GameXPloration
No pencils, pens, markers or any other kind of writing implements are allowed.
Flash photography is not allowed. You may take photos without flash.
Accessibility
GameXPloration is accessible to visitors with disabilities, as well as visitors with strollers, scooters, and walkers. Elevators and ramps serve all public areas.