Support science for our future. Make a gift to the Science Center's Annual Fund today to help power connections to STEAM for everyone in our community.
Look at the schedule for First Friday events on any given year and it's hard not to be amazed at how varied the themes are. Attending a First Friday is something altogether different, as the energy from those in attendance is impossible to miss.
Under normal circumstances First Friday, one of the Science Center's most cherished public events, would be held in person, often drawing scores of attendees to explore the real life science behind anything from Star Trek to Pokémon. But this year, when the global coronavirus pandemic threatened to stop First Friday in its tracks, the Science Center team turned the challenges of COVID-19 into an opportunity.
In May of 2020, First Friday from Home brought the community event into the digital realm using Facebook and social media in order to meet the St. Louis community right where they were—stuck (mostly) at home.
Christina Carlson, Manager of Adult Programs at the Science Center and one of the people behind the event, describes First Friday as "the place where the Science Center reveals the real science behind your favorite pop culture subjects."
"Our team believes First Friday is an ideal place for our community to connect with STEAM and science education," Christina says, "as it begins with popular culture subjects they already feel comfortable with and are excited about."
Even though attendees may now be sitting in their living room rather than moving around the floors of the Science Center, that doesn't mean First Friday has stopped delivering on the museum's mission. Through six virtual events so far in 2020 and using a mix of prerecorded and live-streamed content, First Friday from Home has continued providing engaging connections to STEAM topics across the science spectrum.
Most recently, October's First Friday: Mystery Night featured a presentation from the Illinois Innocence Project, a nonprofit organization from the University of Illinois–Springfield, on how they use science to help exonerate people wrongly convicted of crimes.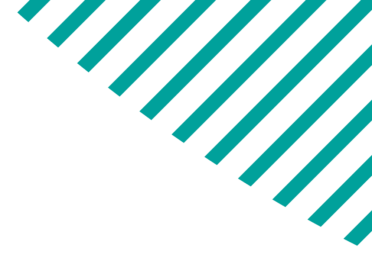 "Our team believes First Friday is an ideal place for our community to connect with STEAM and science education, as it begins with popular culture subjects they already feel comfortable with and are excited about."
In June, First Friday: Wonder Woman brought a live-streamed presentation from Pamela Toler, author of Women Warriors: An Unexpected History, to talk about courageous women throughout time. The event also featured an exploration of "the art and science of invisibility" from Dr. Keith Miller, Orthwein Endowed Professor for Lifelong Learning at the University of Missouri–St. Louis.
Attendees of First Friday: Star Trek in August were treated to a presentation from astrophysicist Dr. Erin Macdonald on the physics of Star Trek. Dr. Macdonald is also a science consultant who's currently involved in the Star Trek universe, making her presentation not just relevant to the event, but a real treat for the Trekkies in attendance.
While First Friday has adapted to this new reality of social distancing, Christina and the team are excited to bring the event back into the building once it's safe to do so.
Much like the Science Center itself, First Fridays offer a unique opportunity for people to discover real world science in a setting that's open to everyone. "One thing we hear over and over again from our First Friday attendees," Christina says, "is that First Friday is a place where they feel safe to 'geek out' about pop culture subjects they love with other fans, while also learning about science and tech in a friendly, non-intimidating format."
Fans of First Friday can look forward to more great events in 2021. In the meantime, Christina and the First Friday team are hard at work lining up more surprising and engaging STEAM experts to meet the community no matter where they happen to be.
---
Your Support
Support from donors, Science Center members, and Supporting-level members is instrumental in helping the Science Center continue offering connections to science for everyone in our region. If you'd like to show additional support for our mission, please consider donating to the Science Center's Annual Fund, becoming a member, or becoming a Supporting-level member.
Your Impact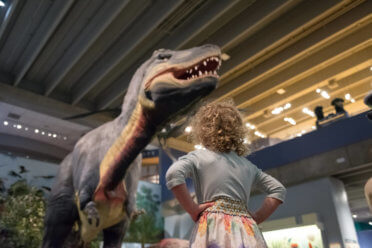 Want to learn more about how the Science Center and its supporters are making a difference for STEAM learning in the St. Louis region?