Community
---
---
St. Louis Teens Construct CANStruction
This past February, forty teens from Hindu, Muslim, Jewish and Christian faiths joined teens from the Science Center's Youth Exploring Science (YES) program to create a unique mural from canned goods. For the seventh year, The Center for Indian Cultural Education – Bal Vihar of St. Louis and Interfaith Quest have organized this collaborative project in partnership with the Science Center.
The teens themed the CANStruction mural "Seeing the Connections" as inspired by the Saint Louis Science Center's 2020 exhibition, Da Vinci The Exhibition. The mural illustrated the harmony between Leonardo's famous drawing (The Vitruvian Man) and the universality of all religions that the interfaith groups work towards. Like the Vitruvian Man, this mural tries to illustrate that all religions share a common framework to help mankind live in this universe. "A mixture of art and STEM created this extraordinary structure that calls for hope, peace, love and understanding among us all," said Marlynn Chambers, Manager of the YES Teen Ambassadors program. "We are excited for the Saint Louis Science Center to once again be the hub for this interfaith, interdisciplinary project where people from our diverse community can come together."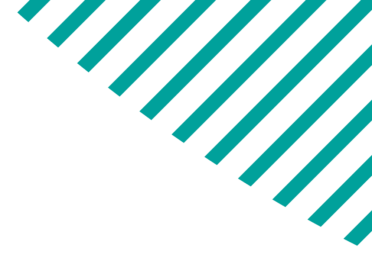 Pop-Up Science
Throughout the year, the Science Center created "pop-up" science programming designed to get the Science Center out into the community, particularly to communities that are underserved or cannot make it out to the Science Center. Whether they're at a park, a library or a hospital, these events offer free hands-on activities for kids of all ages. In summer 2019, the program expanded to new partners and sites. Teens from our Youth Exploring Science (YES) program brought activities from slime to drone demos during their community outreach.
As we expand and grow, we plan to continue turning outward and reaching out to new organizations with whom we can partner for events. Some future activities include offering a drone cage where visitors can safely fly drones in their neighborhood, expanding pop-up science into the Illinois area and heading to the Julia Davis library for food programming hours.
YES Teens bring you the Science Savvy Series
Last summer the Media Production Youth Exploring Science (YES) teens turned outward through the Science Savvy Series Challenge. The main goal is to bring science to the community and the community to the Saint Louis Science Center. It's a fun opportunity to engage the community with quick questions that are connected to science, an exhibit or experience. The YES teens quizzed St. Louisans about space to see if they could get the right answers. Now it's your turn to see how you fare with other St. Louisans. Take our space quiz below.
Are you Science Savvy?
What are the two types of planets in our solar system?
How many planets in our solar system are made of rock and name them?
How many planets are in our solar system and name them?
How many planets in our solar system have rings and name them?