Support science for our future. Make a gift to the Youth Exploring Science Program today to help power connections to STEAM through efforts like these.
On Saturday, April 24, the Science Center celebrated a special milestone, one that's occurred every year for more than two decades—the graduation of the Youth Exploring Science (YES) Program's senior class.
This year, on the morning of April 24, the Senior Celebration marked the distinguished accomplishment of 22 bright and talented teens as they graduated from the YES Program with a socially distanced ceremony inside the Science Center's Boeing Exhibition Hall.
Marlynn Chambers, Manager of Teen Ambassadors for the Science Center's Community Science department, was tasked with spearheading this year's celebration. We spoke to Marlynn about this year's ceremony recognizing the YES seniors, how the teens are feeling about finishing the program and what comes next, and what it's like for the YES supervisors to send off the latest graduating class.
A remarkable achievement.
Marlynn describes the Senior Celebration as "our graduation for the YES Teens, to recognize them for their accomplishments and wish them well in their future endeavors as they finish the program."
That program is Youth Exploring Science, a nationally recognized program that works with teens from communities traditionally underrepresented in STEAM (science, technology, engineering, arts and math) fields. Teens participate in the program over the four-year course of their high school career. During that time, they're given opportunities to learn more about STEAM fields like agriscience, cyber security, robotics and engineering, and more. And YES Teens gain valuable experience delivering science education experiences back to the community through programs both inside and outside the Science Center.
In essence, the Senior Celebration is the culmination of four years of hard work and determination.
As she opened the ceremony, Siinya Williams, Senior Director of Community Science and the Youth Exploring Science Program, thanked everyone for attending and offered her congratulations on the accomplishment of the graduating class. She also made special mention of the parents of the YES Teens and their role in continuing to support and encourage them. "Just know, parents, we could not do this without you, so thank you very much."
Todd Bastean, President and CEO of the Science Center, delivered the opening remarks.
Mr. Bastean said, "You know, as [the YES graduates] were walking in, I was reflecting on the last fourteen months [of the Covid-19 pandemic], putting on this program and doing something that's so important to us at the Science Center. It reminds me of the effort and the passion and commitment and what you have put into this. It's remarkable. And you should be super proud of yourself and getting to this moment."
"The world is all about change and the rapidness of change, and STEAM is such a big part of that," he continued. "And we have this privilege to have this seat at the table as the Science Center, and it's a big responsibility. […] We have all of these wonderful things that we try to do in order to inspire and ignite lifelong journeys of science and technology in all of our guests, and for them to be a part of the future."
"But for everything that happens inside the walls of our Science Center, I have been very passionate when I've had the opportunity to talk about this particular program," he said. "This is the crown jewel of the Science Center."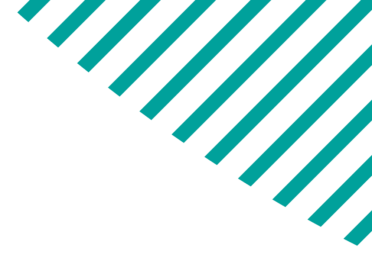 "[The Youth Exploring Science Program] is the crown jewel of the Science Center."
–Todd Bastean, President & CEO
Next, Andrea Durham, who recently joined the Science Center as Chief Officer of Science and Education, stepped up to the podium to offer her congratulations.
"I've been in this industry for a long, long time," she said. "And this program is known throughout the United States for being a wonderful program and a place for people to experience STEAM in a unique way. I want to thank all of you for your perseverance. I feel like this pandemic has been hardest on people of your age," she said. "But the fact that you've shown such strength and resilience and perseverance—those qualities will serve you well throughout your lives."
"I want to thank the entire YES team," she continued. "It's an extraordinary group of professionals that we're fortunate enough to have here. I'm so proud of all of the work they do. I'm proud of all of you and of the Science Center for their support in nurturing this program over so many years—more than 20 years of this contribution to the community and the opportunity to launch all of you into the world to do great things."
Following a moving video recapping the teens' four years in the program, YES Teen Jishnu Sivaprasad delivered this year's senior address, offering words of encouragement as the teens move on to colleges, careers and beyond.
Jishnu said, "These next four years will be the drive, the catalyst in the ongoing narrative that is our lives, a suspense novel being eloquently written, and we're just figuring out what's going on. […] So go that extra mile. Push yourself beyond what you're comfortable with. […] Step up to the plate and hit this one home, and let the stars guide you."
"Step up to the plate and hit this one home, and let the stars guide you."
–Jishnu Sivaprasad,
YES graduate
As the ceremony wrapped up, Marlynn presented YES Teen Torrance Terrell with the annual Outstanding YES Teen Attendance award. Torrance was present for 67 days (out of 72 total) of the YES Program, or an incredible 93% attendance.
Finally, to bring the ceremony to a close, Siinya Williams once again took the stage. "We're so proud of you guys," she told the YES Teens before dismissing them to receive their certificates of completion, marking the last official day that the teens would be part of YES, a program that goes far beyond an ordinary extracurricular activity.
Coming together in the time of Covid.
Over the course of the four-year program, YES Teens develop solid friendships and strong bonds with both their classmates and instructors. In planning this year's celebration Marlynn and the team wanted to allow them a chance to reconnect in a way that Zoom calls can't quite recreate.
After the ceremony, the graduates had lunch and were able to take advantage of Boeing Hall's current setup for the Science Center's expanding Esports Program. The teens were able to play video games, step out to watch a movie in the OMNIMAX® Theater or see the Mummies of the World special exhibition, or simply spend some time catching up.
"The teens have such a rapport," Marlynn says. "They treat this program like a second home because they spend so much time with us and with each other. So they look at each other as family. For them to be able to come together and spend a little more time with one another, especially considering the circumstances, that's something we were looking forward to."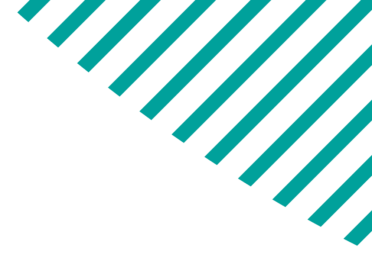 "For [the YES Teens] to be able to come together and spend a little more time with one another, especially considering the circumstances, that's something we were looking forward to."
–Marlynn Chambers, Manager of Teen Ambassadors
Of course, planning the graduation in the lingering stretch of the COVID-19 pandemic meant that this year would look a little different from previous ones.
"[The ceremony] was smaller, and it wasn't as interactive or as close as we'd normally like it to be," Marlynn says. "Our audience size couldn't be the same this year." Whereas in a typical year each YES Teen would be able to invite two guests, this year they were only able to have one. And while the undergraduate YES Teens would typically attend, this year the ceremony had to be limited to just the seniors.
When asked how the teens are feeling about moving on, Marlynn says, "They have mixed emotions. They're going to miss their fellow teens and the staff."
But ultimately, Marlynn says, "They're excited, just like any other teen graduate. They're excited about going off to school or going into the military."
This year's graduating class continues the YES Program's tradition of seeing over 90% of graduates pursue college, a trade school, or a career in the military. Many of this year's graduates have plans to go into a variety of STEAM fields, from cardiology and forensic pathology to careers in the U.S. Air Force.
A bittersweet mix of emotions.
Though the Senior Celebration focuses on the teens' achievements and where they're headed next, this time of year brings up some intense feelings for the YES supervisors as well. The bonds that develop during the journey through YES aren't exclusive to the teens.
Asked how she and the other members of the team have felt leading up to the Senior Celebration, Marlynn describes a bittersweet mix of emotions. "You know, you're happy for them because you've watched them grow for four years," she says. "You notice their openness and willingness to take risks, to open up more and communicate. Even accepting feedback, or being open and willing to work with new people, either through their peers or in the different STEAM components."
"So to see them go, it's hard. You don't want them to go, but you hope the best for them, of course."
–Marlynn Chambers, Manager of Teen Ambassadors
"So to see them go," she says, "it's hard. You don't want them to go, but you hope the best for them, of course. You hope that they continue on in STEAM and that they take the skills we've instilled in them and apply them to their real world experiences post-high school, post-YES."
That's not to say that the teens are gone for good, of course. In fact, many stay in touch through email or social media, or even come back to visit.
"It's so heartwarming," Marlynn says, especially when she sees a former teen keeping engaged with STEAM. "We're able to see it through social media or when former teens come back and tell us what they're doing," she says, "and those moments make you proud for the work that you've done and how you've connected teens to experts and professionals or even opportunities."
"There are moments that make you want to tear up," Marlynn says. "But it feels great."
During the ceremony, it was hard not to notice that same genuine emotion in many of the presenters. On their sleeves they wore their passion and their beaming pride in celebration of the YES Program's latest graduates—the next generation who are well prepared and stand poised to step into the possibilities of STEAM.
---
Your Support
Support from donors, Science Center members, and Supporting-level members is instrumental in helping the Science Center continue offering connections to science for everyone in our region. If you'd like to show additional support for our mission, please consider donating to the Science Center's Annual Fund, becoming a member, or becoming a Supporting-level member.
Your Impact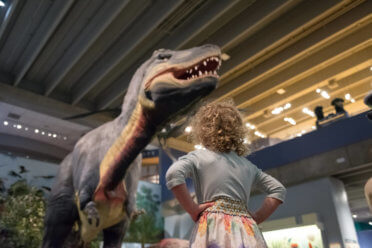 Want to learn more about how the Science Center and its supporters are making a difference for STEAM learning in the St. Louis region?