Magnificent Desolation: Walking on the Moon
Back for a limited time from July 12 – July 21
Back for the Apollo 11 50th Anniversary, IMAX provides viewers
their own unique opportunity to journey to the Moon through the film, Magnificent Desolation: Walking on the Moon.
Price
This is a paid experience.
Children (ages 2-12): $9
Adults (ages 13-59): $10
Seniors (ages 60+): $9
College Students with ID: $9
Military: $7
Members: Free tickets based on membership level
Audiences will be transported to the surface of the moon to walk alongside the 12 extraordinary astronauts who have been there, experiencing what they saw, heard, felt, thought and did. Presented and narrated by Tom Hanks, 'Magnificent Desolation: Walking on the Moon 3D' features never-before-seen photographs, previously unreleased NASA footage, CGI imaging and live-action renditions of the lunar landscape. It is sponsored by Lockheed Martin Corporation and filmed with the cooperation of the National Aeronautics and Space Administration.
About the film
The twelve Apollo astronauts who walked the lunar surface between the years 1969 and 1972 lived for a brief time in spaces only imagined. The Apollo project was a stunning demonstration of technological virtuosity, and many consider that was all it needed to be. The astronauts who made the million-mile journey to the Moon didn't just bring back rocks and pictures; they brought home the Moon as an extension of human territory. No longer just a bright circle in the night sky, people recognized the Moon as a place with mountains, valleys, canyons, and vast plains. The Apollo astronauts were true explorers, and only through the magic of The IMAX Experience can audiences go back to the Moon with them to see and hear their stories in a way never before possible.
There are no upcoming events at this time.
Visit
Members watch for FREE!
Get your OMNIMAX ticket FREE with a Saint Louis Science Center membership.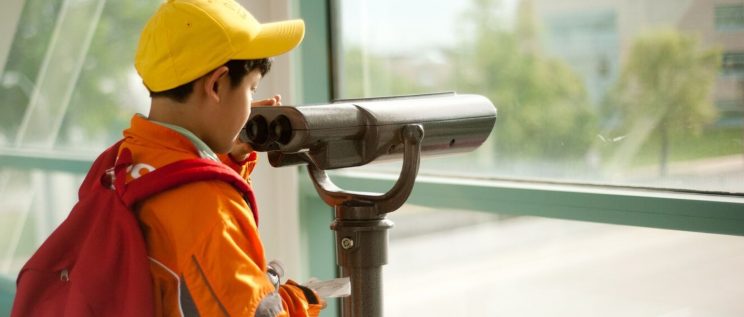 Accessibility
Convenient wheelchair accessible seating for the OMNIMAX is available via the 3rd floor theater entrance. Elevators and ramps serve all public areas of the OMNIMAX.
OMNIMAX offers the Rear Window® captioning service for all films at all showtimes, unless otherwise noted. Assisted listening devices are also available. When ordering tickets, please let your reservationist know you're interested in Rear Window captioning, or see an usher before your film begins.