National Parks Adventure
DISCOVER THE WILD PLACES THAT BELONG TO US ALL
Narrated by Academy Award® winner Robert Redford, National Parks Adventure takes audiences on the ultimate off-trail adventure into the nation's awe-inspiring great outdoors and untamed wilderness. IMAX® cinematography takes viewers soaring over red rock canyons, hurtling up craggy mountain peaks and into other-worldly realms found within America's most legendary outdoor playgrounds, including Yellowstone, Glacier National Park, Yosemite, and Arches. Celebrate the 100-year anniversary of the national parks with world-class mountaineer Conrad Anker, adventure photographer Max Lowe, and artist Rachel Pohl as they hike, climb and explore their way across America's majestic parks in an action-packed expedition that will inspire the adventurer in us all.
Price
This is a paid experience.
Children (ages 2-12): $9
Adults (ages 13-59): $10
Seniors (ages 60+): $9
College Students with ID: $9
Military: $7
Members: Free tickets based on membership level
National Parks Adventure captures the stunning beauty of our wild places and reminds us these landscapes are an essential part of the human spirit.
THE FILM
The power of America's national parks is undeniable. Millions have packed up the family to hike through impossibly lush forests, to gaze upon towering cliffs and deep-plunging canyons, to witness the breathtaking arcs of natural history, and, most of all, to share moments of wonder amid the protected treasures of this land.
A MacGillivray Freeman film produced in association with Brand USA and narrated by Academy Award® winner Robert Redford, National Parks Adventure is acclaimed filmmaker Greg MacGillivray's most visually ambitious giant-screen film to date—a film that offers not only a sweeping overview of the national parks' history, but is equal parts adrenaline-pumping odyssey and soulful reflection on what the wilderness means to us all.
THE CAST
Hit the road with a trio of adventurers whose passion for the parks is infectious. Together, the threesome represent the gamut of what the national parks bring to different people—from unabashed thrills to solace, healing and the source of their livelihoods.
Rachel Pohl
artist & adventurer
"I've been going to Yellowstone and climbing up boulders when my mom wasn't looking for as long as I can remember! My first distinct memory of a big trip to a national park is going to Utah's Canyonlands around age 5. Way back then, I had that red rock—that utterly alien landscape—burned into my memory."
Conrad Anker
climber
"Much of the best climbing in the U.S. is in national park sites, so as climbers we really appreciate it and we feel an obligation to be stewards. I think the wonderful message of this film is that the wonders of our parks are approachable by anyone."
Max Lowe
photographer & storyteller
"I actually lived in Grand Teton National Park—in what they call the Climber's Camp. My father never pressured me to climb, but being in the mountains was a great way for us to spend time together. I was always drawn to exploring the amazing places my parents introduced me to."
There are no upcoming events at this time.
Visit
Members watch for FREE!
Get your OMNIMAX ticket FREE with a Saint Louis Science Center membership.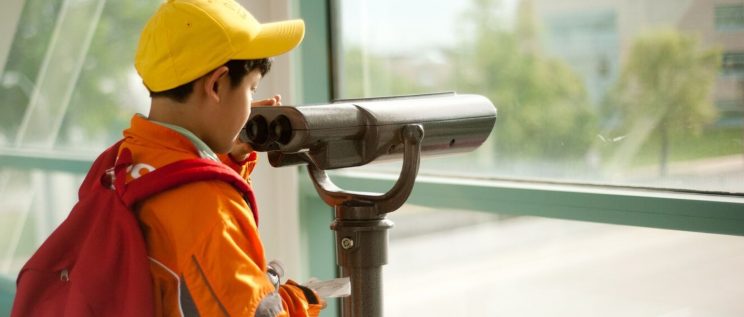 Accessibility
Convenient wheelchair accessible seating for the OMNIMAX is available via the 3rd floor theater entrance. Elevators and ramps serve all public areas of the OMNIMAX.
OMNIMAX offers the Rear Window® captioning service for all films at all showtimes, unless otherwise noted. Assisted listening devices are also available. When ordering tickets, please let your reservationist know you're interested in Rear Window captioning, or see an usher before your film begins.