Aircraft Carrier: Guardian of the Seas
Find yourself aboard a modern aircraft carrier.
Aircraft Carrier: Guardian of the Seas will take moviegoers on an immersive experience with spectacular aerial shots and unbelievably up-close flight deck footage – all perfect for the giant screen of the OMNIMAX® Theater.
Last showing on Thursday, January 31.
Price
This is a paid experience.
Children (ages 2-12): $9
Adults (ages 13-59): $10
Seniors (ages 60+): $9
College Students with ID: $9
Military: $7
Members: Free tickets based on membership level
Aircraft Carrier: Guardian of the Seas takes you onboard one of the greatest engineering feats in history. Experience a modern U.S. nuclear carrier: a masterpiece of technology, and the flagship of the fleet.
The Rim of the Pacific Maritime training exercises provide a stunning visual context for the crucial role modern aircraft carriers play in maintaining the freedom of the seas. Find yourself aboard the carrier alongside the 5,000 highly skilled sea and air personnel conducting flight operations in the midst of the simulated war exercises taking place there.
There are no upcoming events at this time.
Visit
Members watch at a discount.
Save on your OMNIMAX ticket with a Saint Louis Science Center membership.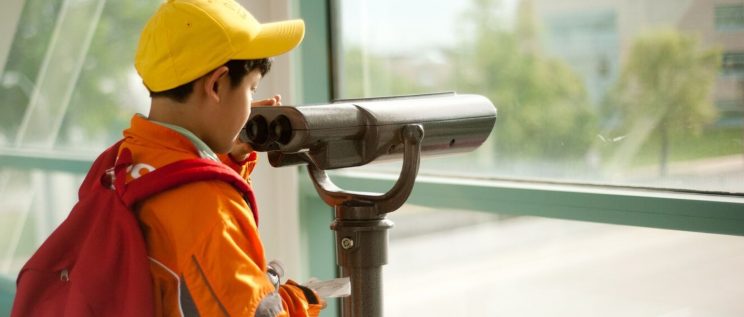 Accessibility
Convenient wheelchair accessible seating for the OMNIMAX is available via the 3rd floor theater entrance. Elevators and ramps serve all public areas of the OMNIMAX.
OMNIMAX offers the Rear Window® captioning service for all films at all showtimes, unless otherwise noted. Assisted listening devices are also available. When ordering tickets, please let your reservationist know you're interested in Rear Window captioning, or see an usher before your film begins.