In The Heights: The IMAX Experience
Lights up on Washington Heights…
The creator of "Hamilton" and the director of "Crazy Rich Asians" invite you to a cinematic event, where the streets are made of music and little dreams become big… "In the Heights."
Lights up on Washington Heights…The scent of a cafecito caliente hangs in the air just outside of the 181st Street subway stop, where a kaleidoscope of dreams rallies this vibrant and tight-knit community. At the intersection of it all is the likeable, magnetic bodega owner Usnavi (Anthony Ramos), who saves every penny from his daily grind as he hopes, imagines and sings about a better life.
RATING: PG-13
RUNTIME: 143 minutes
The safety of our guests and team members is our top priority. Learn more about our safety procedures, how to make a reservation and our current hours.
Same-day tickets for OMNIMAX films are available online, at the Science Center, or by calling our box office at 314.289.4400. Feature films may have special pricing. Discounts are available for groups of 10 or more.
Sunday, June 13
Monday, June 14
"In the Heights" fuses Lin-Manuel Miranda's kinetic music and lyrics with director Jon M. Chu's lively and authentic eye for storytelling to capture a world very much of its place, but universal in its experience.
"In the Heights" stars Anthony Ramos ("A Star is Born," Broadway's "Hamilton"), Corey Hawkins ("Straight Outta Compton," "BlacKkKlansman"), singer/songwriter Leslie Grace, Melissa Barrera (TV's "Vida"), Olga Merediz (Broadway's "In the Heights"), Daphne Rubin-Vega (Broadway's "Rent"), Gregory Diaz IV (Broadway's "Matilda the Musical"), Stephanie Beatriz (TV's "Brooklyn Nine-Nine"), Dascha Polanco (TV's "Orange is the New Black") and Jimmy Smits (the "Star Wars" films).
Chu directed the film from a screenplay by Quiara Alegría Hudes, based on the musical stage play, music and lyrics by Lin-Manuel Miranda, book by Quiara Alegría Hudes and concept by Miranda. Miranda, Hudes, Scott Sanders, Anthony Bregman and Mara Jacobs produced the film, with David Nicksay and Kevin McCormick serving as executive producers.
Behind the camera, Chu reunited with his "Crazy Rich Asians" production designer, Nelson Coates, and editor, Myron Kerstein. He also collaborated with director of photography Alice Brooks (TV's "The Walking Dead") and costume designer Mitchell Travers ("Eighth Grade"). Original songs by Miranda. Alex Lacamoire ("Fosse/Verdon") and Bill Sherman ("Sesame Street") served as executive music producers. The choreography is by Christopher Scott, who previously teamed with Chu on the award-winning "The Legion of Extraordinary Dancers."
"In the Heights" was filmed in New York, primarily on location in the dynamic community of Washington Heights.
Purchasing OMNIMAX® Theater tickets helps support STEAM and educational programs at the Saint Louis Science Center
Movie Pricing

This is a paid experience.

Ages

Price

Members
$11.95*
Adults Non-Members (ages 13-59)
$16.95
Children
$14.95
Seniors (ages 60+)
$14.95
Military
$14.95
Parking is included with your ticket to "In The Heights"
*Discounted tickets for members.
Free Membership OMNIMAX Theater tickets are not available for In The Heights.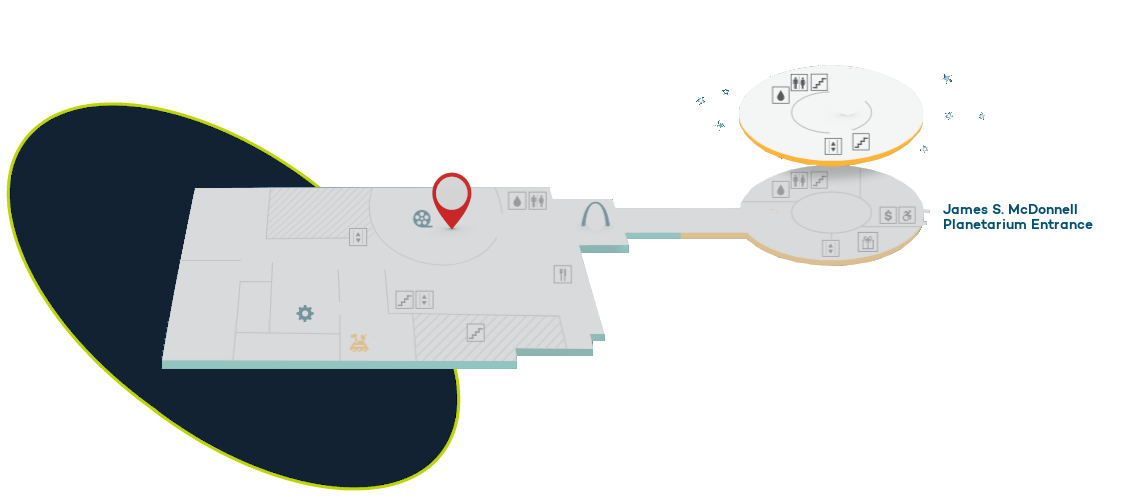 OMNIMAX Theater films take place in the OMNIMAX Theater on the 2nd floor of the main 5050 Oakland Building. Access is available through the main entrance, then the stairs in the main lobby to the second floor.
Membership
Members get free OMNIMAX Theater tickets.
Become a Science Center member and receive free OMNIMAX Theater tickets and discounted admission to feature films, as well as a full year of additional members-only benefits.
Plus, members help support the Science Center and our mission to make science learning open to everyone.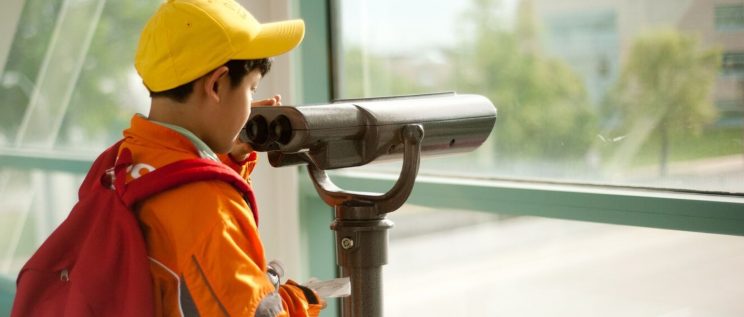 Accessibility
Convenient wheelchair accessible seating for the OMNIMAX Theater is available via the third floor entrance. Elevators and ramps serve all public areas of the theater.
The OMNIMAX Theater offers hearing assistance that is not available in any theater in the region. This includes new adjustable caption devices, new hearing assistance devices with Descriptive Video Services(DVS) and Telecoil. When ordering tickets, please let your reservationist know you're interested in these items, or see an usher before your film begins.