March Magic Film Festival
Spend Spring Break at Hogwarts
The Saint Louis Science Center welcomes you to a March full of movie magic as we screen each of the eight Harry Potter films in IMAX®. See Harry Potter like never before in IMAX® with Laser at the newly renovated OMNIMAX Theater! All eight Harry Potter films will be shown in order throughout the month of March.
Same-day tickets for OMNIMAX films are available online, at the Science Center, or by calling our box office at 314.289.4400. Feature films may have special pricing. Discounts are available for groups of 10 or more.
Experience the Harry Potter story like never before
Experience Harry Potter in our newly renovated OMNIMAX Theater featuring IMAX® with Laser. This state-of-the-art projection provides the sharpest images, unmatched sound quality and 40% greater color range than traditional theaters. The five-story, 80-foot-diameter dome will fill your entire field of vision providing a truly immersive experience. Listen to the new IMAX state-of-the-art sound technology, it delivers the ultimate in power and precision for complete audio immersion. You can only get this at the OMNIMAX® Theater at the Saint Louis Science Center.
Learn more about the OMNIMAX® Theater
---
Food & Drink Specials Each Night*
Cauldron of Horcrux (ring pops)
Cake Cups representing each of the 4 houses
Pumpkin Pasties
Canary Creams
Chocolate Wands
Butterbeer (non-alcoholic and alcoholic versions available)
Featuring Butter Soda from Excel Bottling in Breese, IL
Dementor's Kiss – spiced rum, Jägermeister, and pineapple juice
*Subject to availability
HARRY POTTER AND THE SORCERER'S STONE
Adaptation of the first of J.K. Rowling's popular children's novels about Harry Potter, a boy who learns on his eleventh birthday that he is the orphaned son of two powerful wizards and possesses unique magical powers of his own. He is summoned from his life as an unwanted child to become a student at Hogwarts, an English boarding school for wizards. There, he meets several friends who become his closest allies and help him discover the truth about his parents' mysterious deaths.
MPAA Rating: PG
Running Time: 152 minutes
Original Release Date: November 16, 2001
HARRY POTTER AND THE PRISONER OF AZKABAN : The IMAX Experience
Harry Potter and his friends Ron and Hermione return as teenagers to Hogwarts School of Witchcraft and Wizardry for their third year of study, where they delve into the mystery surrounding an escaped prisoner who poses a dangerous threat to the young wizard
MPAA Rating: PG-13
Running Time: 143 minutes
Original Release Date: June 4, 2004
HARRY POTTER AND THE GOBLET OF FIRE : The IMAX Experience
Harry Potter is chosen along with three other wizards by the Goblet of Fire to compete in the dangerous Tri-Wizard tournament. Harry's schoolmates are suspicious of the Goblet's choice, however, as the tournament usually involves seventh-year students, and Harry is only in his fourth. With his best friends not on speaking terms, the possible return of Voldemort, and a crush on lovely Cho Chang, Harry has enough trouble navigating the murky waters of adolescence much less competing in the tournament.
MPAA Rating: G
Running Time: 157 minutes
Original Release Date: November 18, 2005
HARRY POTTER AND THE ORDER OF THE PHOENIX : The IMAX Experience
Harry Potter returns for his fifth year at Hogwarts and discovers much of the wizarding community has been denied the truth about his recent encounter with Lord Voldemort. Minister for Magic Cornelius Fudge appoints Professor Dolores Umbridge the infamous position of Defense against the Dark Arts teacher…seemingly leaving the young witches and wizards to fend for themselves. Harry takes matters into his own hands and secretly forms a self-proclaimed group of students, "Dumbledore's Army," prepping them for the extraordinary battle that lies ahead.
MPAA Rating: PG-13
Running Time: 137 minutes
Original Release Date: July 11, 2007
HARRY POTTER AND THE HALF-BLOOD PRINCE : The IMAX Experience
When Dumbledore arrives at Privet Drive one summer night to collect Harry Potter, his wand hand is blackened and shriveled, but he does not reveal why. Secrets and suspicion are spreading through the wizarding world, and Hogwarts itself is not safe. Harry is convinced that Malfoy bears the Dark Mark: there is a Death Eater amongst them. Harry will need powerful magic and true friends as he explores Voldemort's darkest secrets, and Dumbledore prepares him to face his destiny.
MPAA Rating: PG-13
Running Time: 154 minutes
Original Release Date: July 15, 2009
HARRY POTTER AND THE DEATHLY HALLOWS PART 1 : The IMAX Experience
Voldemort's power is growing stronger. He now has control over the Ministry of Magic and Hogwarts. Harry, Ron, and Hermione decide to finish Dumbledore's work and find the rest of the Horcruxes to defeat the Dark Lord. But little hope remains for them, so everything they do must go as planned.
MPAA Rating: PG-13
Running Time: 147 minutes
Original Release Date: November 19, 2010
HARRY POTTER AND THE DEATHLY HALLOWS PART 2 : The IMAX Experience
In the epic finale, the battle between the good and evil forces of the wizarding world escalates into an all-out war. The stakes have never been higher and no one is safe. But it is Harry Potter who may be called upon to make the ultimate sacrifice as he draws closer to the climactic showdown with Lord Voldemort.
It all ends here.
MPAA Rating: PG-13
Running Time: 131 minutes
Original Release Date: July 15, 2011
Visit
Members save more with their membership!
Save on your OMNIMAX ticket with a Saint Louis Science Center membership.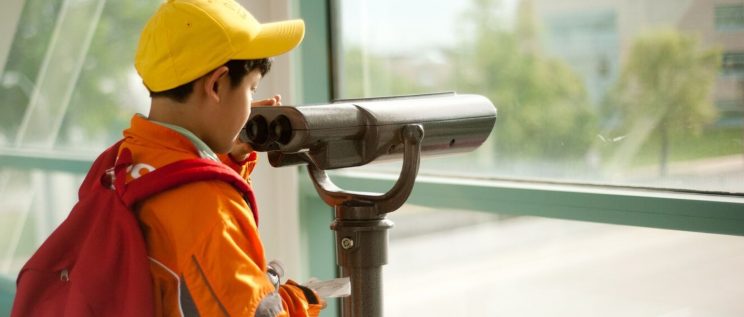 Accessibility
Convenient wheelchair accessible seating for the OMNIMAX is available via the third floor theater entrance. Elevators and ramps serve all public areas of the OMNIMAX.
OMNIMAX offers hearing assistance that is not available in any theater in the region. This includes new adjustable caption devices, new hearing assistance devices with Descriptive Video Services(DVS)* and Telecoil. When ordering tickets, please let your reservationist know you're interested in these items, or see an usher before your film begins.
*subject to availability