Ocean Odyssey
500 million years ago life left this blue womb and colonized the land, but we are still intricately linked to the ocean. Our climates, coastlines, ecosystems, and economies are tied to the perpetual movement of water between continents. The great ocean currents are the arteries and veins of Planet Earth. This is the story of one particularly fascinating flow – the East Australian Current, a massive oceanic river that stretches the length of Australia's east coast.
RATING: G – General Audiences
RUNTIME: Approx. 41 minutes.
Tickets for OMNIMAX films are available online, at the Science Center or by calling our box office at 314.289.4400. Feature films may have special pricing. Discounts are available for groups of 10 or more.
A Journey Like No Other
Ocean Odyssey follows a three-month-old baby whale on a magical journey down one of the Earth's great ocean highways to discover the incredible world of ocean currents. She will never know it, but as she swims with the flow of the current, her story becomes inexorably connected to our own.
Ocean currents are hidden marine rivers that flow around the Earth. They are responsible for the fish we eat, the rain that feeds our crops, the snow that covers our mountains – even the air we breathe, and they have been helping to keep the temperature of our planet just right for life for millions of years.
As our young whale goes with the flow of the current on a great migration from the warm tropics to the frozen ice floes of Antarctica, she meets the curious creatures that call the current home.
From a baby clownfish that has just hatched out of his egg on a reef, to playful fur seals, and even some organisms so tiny that they can't be seen with the naked eye. And each of these creatures has their own part to play in the ocean's story.
She will also discover the darker side of ocean currents – for when humans discard their plastic waste on land, ocean currents carry them far and wide across the globe. On a remote island, plastic waste from our cities ends up in the stomachs of young seabirds, creating a crisis that few humans will ever see, but that only we can avert.
As our whale approaches her Antarctic home, she is witness to devastating changes in marine environments brought on by a warming ocean and we learn how changing ocean currents could affect us for generations to come.
Jump in the flow of this immersive giant screen adventure and discover how the ocean nurtures all life on earth, from the smallest fish…to us.
Movie Pricing

This is a paid experience.

Ages

Price

Members
FREE*
Children (ages 2-12)
$8.95
Adults (ages 13-59)
$10.95
Seniors (ages 60+)
$8.95
College Students with ID
$8.95
Military
$7.95
Groups: $8 per person for all groups
*Free tickets based on membership level
Become a Member
Featured Scientist
DR. SYLVIA EARLE

Dr. Sylvia Earle is the President and Chairman of Mission Blue, an Explorer in Residence at the National Geographic Society, Founder of Deep Ocean Exploration and Research Inc. (DOER), Chair of the Advisory Council for the Harte Research Institute and former Chief Scientist of NOAA.
Author of more than 225 publications and leader of more than 100 expeditions with over 7,500 hours underwater, Dr. Earle is a graduate of Florida State University with M.A. and PhD. degrees from Duke University and 32 honorary degrees. Her research concerns the ecology and conservation of marine ecosystems and development of technology for access to the deep sea.
She is the subject of the Emmy® Award Winning Netflix documentary, Mission Blue, and the recipient of more than 100 national and international honors and awards including being named Time Magazine's first Hero for the Planet, a Living Legend by the Library of Congress, 2014 UNEP Champion of the Earth, Glamour Magazine's 2014 Woman of the Year, member of the Netherlands Order of the Golden Ark, and winner of the 2009 TED Prize, the Walter Cronkite Award, the 1996 Explorers Club Medal, the Royal Geographic Society 2011 Patron's Medal, and the National Geographic 2013 Hubbard Medal.
Elementary Educator's Guide
This guide includes 8 elementary school level lessons, inspired by topics from Ocean Odyssey, a film for IMAX and other Giant Screen theaters. Watching the film is not required to carry out any of these lessons, but can serve to enhance students' learning experience of the topics presented in these activities.
Middle School Educator's Guide
The Educator's Guide was created in a partnership with K2 Studios contains lesson plans, student worksheets, and grading rubrics for middle school students (grades 6-8), but the curriculum can be easily adapted for older age groups.
All of the lessons were developed in accordance with the Next Generation Science Standards (NGSS), the Ocean Literacy Principles (OLP), and the Common Core State Standards (CCSS).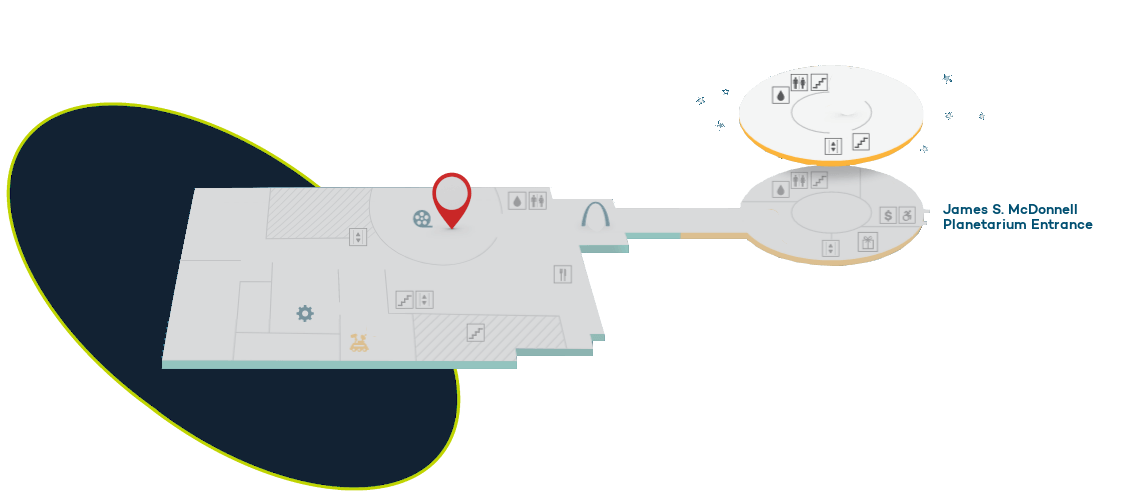 OMNIMAX Theater films take place in the OMNIMAX Theater on the 2nd floor of the main 5050 Oakland Building. Access is available through the main entrance, then the stairs in the main lobby to the second floor.
Membership
Members get free OMNIMAX tickets.
Become a Science Center member and receive free OMNIMAX tickets and discounted admission to feature films, as well as a full year of additional members-only benefits.
Plus, members help support the Science Center and our mission to make science learning open to everyone.
Accessibility
Convenient wheelchair accessible seating for the OMNIMAX is available via the third floor theater entrance. Elevators and ramps serve all public areas of the OMNIMAX.
OMNIMAX offers hearing assistance that is not available in any theater in the region. This includes new adjustable caption devices, new hearing assistance devices with Descriptive Video Services(DVS) and Telecoil. When ordering tickets, please let your reservationist know you're interested in these items, or see an usher before your film begins.