Wings over Water
As the glaciers retreated at the end of the last ice age, they left an astounding gift of connected rivers, lakes and wetlands across the heartland of North America. Today, these largely unknown water highways remain an oasis for wildlife, from the herds of bison that still roam part of the Great Plains to the swaying grasslands, wildflowers and vital honeybees that pollinate our crops and especially for the millions of magnificent birds that migrate along these "flyways." Wings Over Water, narrated by Michael Keaton, tells the compelling story of three amazing bird species—the Sandhill Crane, the Yellow Warbler and the Mallard Duck—with extraordinary footage of their fascinating behaviors. All of them depend on the wetlands for their survival.
RATING: G – General Audiences
RUNTIME: Approx. 45 minutes.
Learn how you can Explore Safe.
OMNIMAX Theater Safety Protocols

A Birds-Eye View
Wings Over Water takes you deep into the prairie wetlands, a largely unknown area of North America that millions of birds and animals call home—a place we need to protect.
The film is a close look at three amazing bird families: huge sandhill cranes, tiny yellow warblers and charismatic mallard ducks. They all have unique behaviors and migration routes.
Learn about Flyways, interconnected bird "highways" more birds use annually than there are people on earth!
Have you ever seen a crane dance party? You will after watching Wings Over Water! Thousands of sandhill cranes meet up at a rest spot on their way to the wetlands and perform mating dances to find lifelong partners.
Discover what people are doing to conserve, rebuild and protect wetlands and birds.
Be inspired to become a citizen scientist! Learn about apps you can download to help track birds and species in your area, and effective ways to protect wetlands near you.
Movie Pricing

This is a paid experience.

Ages

Price

Members
FREE*
Children (ages 2-12)
$8.95
Adults (ages 13-59)
$10.95
Seniors (ages 60+)
$8.95
College Students with ID
$8.95
Military
$7.95
Groups: $8 per person for all groups
*Free tickets based on membership level
Become a Member
Educator's Guide
The Educator Guide for Wings Over Water was created by Discovery Place Education Studio for use by formal and informal educators looking to inspire their kindergarten through eighth grade students. Activities are envisioned to live alongside the film and support further exploration of major themes. They are designed around the U.S. Next Generation Science Standards, but educators are encouraged to adjust them to best fit the standards or programming needs of their school board. Activities in the guidevencourage students to model the dynamics of ecosystems, creatively describe relationships between these magnificent birds and the landscape they navigate, and better understand the ways in which they relate to each other. They also help students consider their role in the natural world as citizen scientists, both as active participants and observers of nature.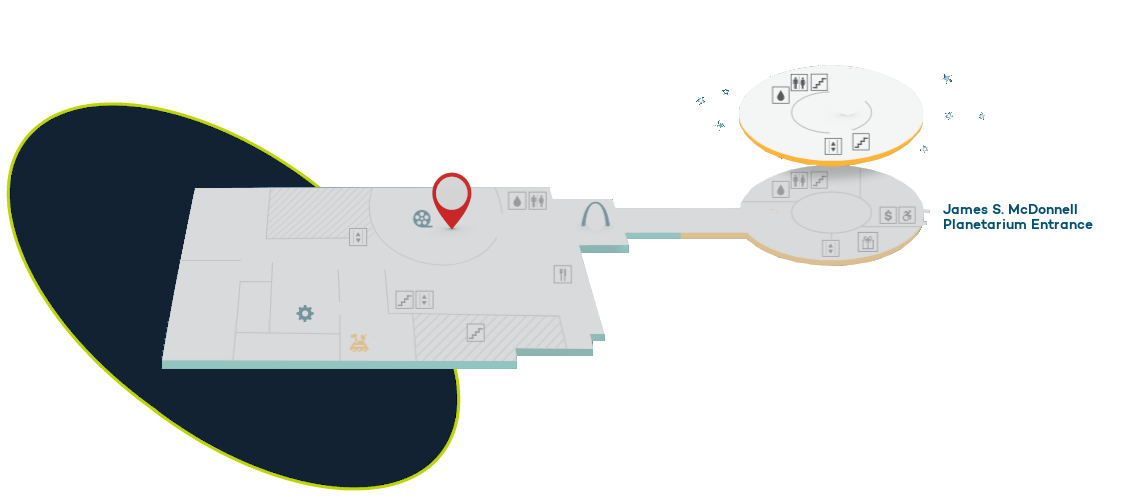 OMNIMAX Theater films take place in the OMNIMAX Theater on the 2nd floor of the main 5050 Oakland Building. Access is available through the main entrance, then the stairs in the main lobby to the second floor.
Membership
Members get free OMNIMAX tickets.
Become a Science Center member and receive free OMNIMAX tickets and discounted admission to feature films, as well as a full year of additional members-only benefits.
Plus, members help support the Science Center and our mission to make science learning open to everyone.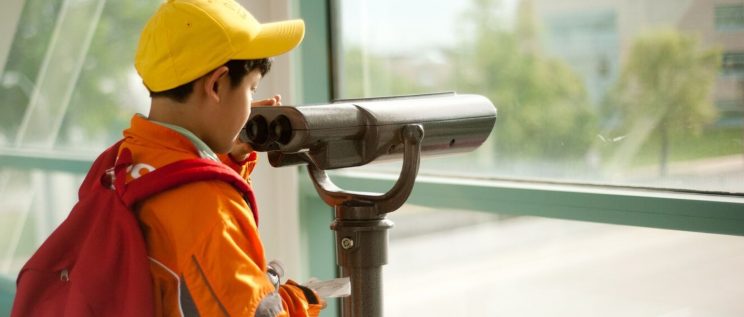 Accessibility
Convenient wheelchair accessible seating for the OMNIMAX is available via the third floor theater entrance. Elevators and ramps serve all public areas of the OMNIMAX.
OMNIMAX offers hearing assistance that is not available in any theater in the region. This includes new adjustable caption devices, new hearing assistance devices with Descriptive Video Services(DVS) and Telecoil. When ordering tickets, please let your reservationist know you're interested in these items, or see an usher before your film begins.