Wonder Woman 1984: The IMAX® Experience
Fast forward to the 1980s as Wonder Woman's next big screen adventure finds her facing two all-new foes: Max Lord and The Cheetah.
With director Patty Jenkins back at the helm and Gal Gadot returning in the title role, "Wonder Woman 1984" is Warner Bros. Pictures' follow up to the DC Super Hero's first outing, 2017's record-breaking "Wonder Woman," which took in $822 million at the worldwide box office. The film also stars Chris Pine as Steve Trevor, Kristen Wiig as The Cheetah, Pedro Pascal as Max Lord, Robin Wright as Antiope, and Connie Nielsen as Hippolyta.
RATING: PG-13
RUNTIME: 151 minutes
The safety of our guests and team members is our top priority. Learn more about our safety procedures, how to make a reservation and our current hours.
OMNIMAX® Theater Safety Protocols

Same-day tickets for OMNIMAX films are available online, at the Science Center, or by calling our box office at 314.289.4400. Feature films may have special pricing. Discounts are available for groups of 10 or more.
Trivia
The role of Cheetah was first offered to Emma Stone but she declined. The role was then offered to Kristen Wiig, Patty Jenkins's first choice.
This film is the first live action appearance of Cheetah. All of her previous appearances were in animated television programs (specifically Challenge of the Superfriends (1978), Justice League (2001), and Batman: The Brave and the Bold (2008)) and direct-to-DVD animated films featuring the Justice League. She was never featured in the 1970s live action television series.
The film has had seven release dates, the first being Dec. 20th, 2019. Then it was moved up to Nov. 8th, 2019 in order to avoid competing against Star Wars: Episode IX – The Rise of Skywalker (2019). Once it was announced that the 25th James Bond film was to leave its originally scheduled Nov. 1st spot, Warner Bros. moved the film's release up another week, in order to take an extra week advantage. The fourth was when it was pushed back by 7 months to Jun. 5th, 2020 as Warner Bros. realized the success of the first film's June 2nd, 2017 release. The fifth change was made on Mar. 24th, 2020 when it was moved to Aug. 14, 2020 due to concerns about the COVID-19 virus. It was again moved to Oct. 2 in June when Warner Brothers shifted its entire schedule of upcoming films. Then, in September, it was pushed once more to Dec. 25, 2020.

Purchasing OMNIMAX® Theater tickets helps support STEAM and educational programs at the Saint Louis Science Center

Movie Pricing

This is a paid experience.

Ages

Price

Members
$11.95*
Adults Non-Members (ages 13-59)
$16.95
Children
$14.95
Seniors (ages 60+)
$14.95
Military
$14.95
Parking is included with your ticket to Wonder Woman 1984.
*Discounted tickets for members
. Free Membership OMNIMAX Theatre tickets are not available for Wonder Woman 1984.

Go behind the frame of #WW84 with #IMAX, and Director, Patty Jenkins.
What makes this film a different experience in IMAX?
Director Patty Jenkins shot select sequences of Wonder Woman 1984 using IMAX film cameras. Among the highest resolution cameras in the world, these sequences are captured with unparalleled clarity, color and more. Subsequently, once onscreen, these sequences are brought to life unlike any other moviegoing experience in the world, visually expanding to fill the entire screen and drawing fans into the action like never before.
Why should I see Wonder Woman 1984 in IMAX rather than at home?
Where theaters are open, moviegoers are returning – and they're returning to IMAX – because they know there's nothing like the theatrical experience for blockbuster entertainment. To truly immerse yourself in Wonder Woman 1984, there's nothing that compares to an IMAX theater, where every aspect of the experience has been designed to draw you in.
What's unique about the IMAX film camera?
IMAX cameras are integral tools that enable visionary filmmakers to tell their amazing stories. Amongst the highest-resolution cameras in the world, the IMAX 15 perf/70mm film provides almost 10x more resolution than 35mm film. An IMAX frame also has upwards of 18,000 pixels of horizontal resolution (compared to a home HDTV, which has 1,920 pixels).
IMAX is an innovator in entertainment technology that combines proprietary software, architecture and equipment to create the world's most immersive moviegoing experience. From the clearest, most lifelike visuals to heart-pounding precision audio, everything in an IMAX theatre has been designed to take you beyond the edge of your seat and into a world you've never imagined. IMAX's network is also the only global theatrical platform for blockbuster entertainment and that's why top filmmakers and studios utilize IMAX's technology to connect with audiences around the world in extraordinary ways.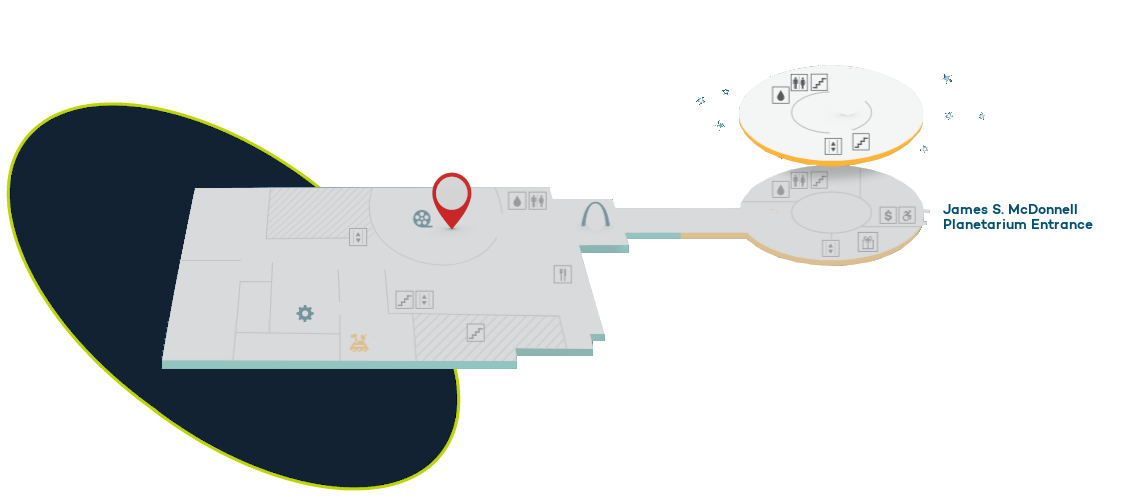 OMNIMAX Theater films take place in the OMNIMAX Theater on the 2nd floor of the main 5050 Oakland Building. Access is available through the main entrance, then the stairs in the main lobby to the second floor.
Membership
Members get free OMNIMAX Theater tickets.
Become a Science Center member and receive free OMNIMAX Theater tickets and discounted admission to feature films, as well as a full year of additional members-only benefits.
Plus, members help support the Science Center and our mission to make science learning open to everyone.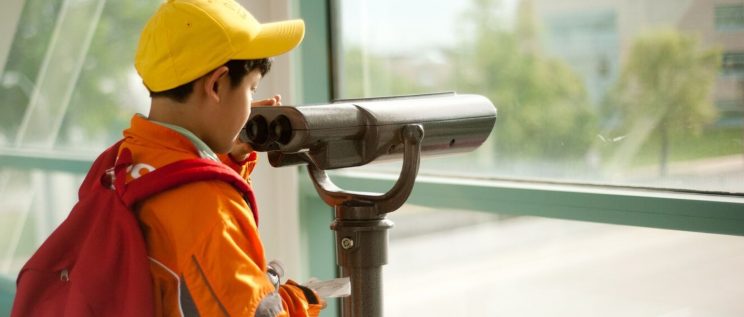 Accessibility
Convenient wheelchair accessible seating for the OMNIMAX Theater is available via the third floor entrance. Elevators and ramps serve all public areas of the theater.
The OMNIMAX Theater offers hearing assistance that is not available in any theater in the region. This includes new adjustable caption devices, new hearing assistance devices with Descriptive Video Services(DVS) and Telecoil. When ordering tickets, please let your reservationist know you're interested in these items, or see an usher before your film begins.