Pandas
One cub will be chosen for the mission of a lifetime.
Pandas are beloved around the world. And now they are coming to the big screen in the IMAX® original film Pandas, a breathtaking documentary adventure and amazing experience for the whole family.
Last showing on Wednesday, November 21.
Price
This is a paid experience.
Children (ages 2-12): $9
Adults (ages 13-59): $10
Seniors (ages 60+): $9
College Students with ID: $9
Military: $7
Members: Free tickets based on membership level
Narrated by Kristen Bell (Frozen, TV's The Good Place), this film follows scientists at the Chengdu Panda Base in China who are breeding adult Giant Pandas in order to introduce cubs into the wild.
What starts as a cross-culture collaboration becomes a life-changing journey for an American biologist who crosses an ocean to join a scientist from Inner Mongolia and a very curious female cub named Qian Qian, born in captivity.
Captured with IMAX® Cameras, join Qian Qian on an exciting new adventure in the mountains of Sichuan as she takes her first steps outside her protected habitat, discovering her true animal nature…even as she faces the challenges of the unknown.
Directed by David Douglas and Drew Fellman, the filmmakers behind Born to be Wild and Island of Lemurs: Madagascar, Fellman wrote and produced, with Douglas as director of photography.
There are no upcoming events at this time.
Visit
Members watch at a discount.
Save on your OMNIMAX ticket with a Saint Louis Science Center membership.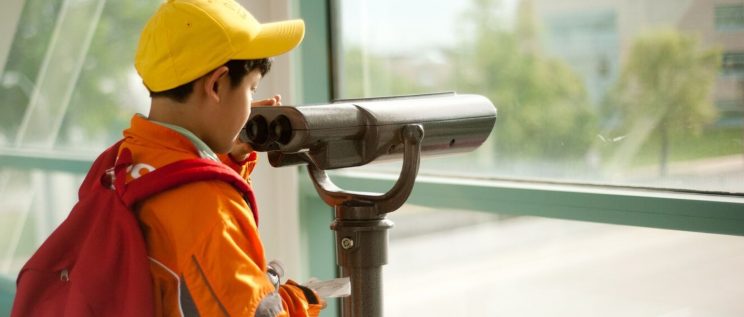 Accessibility
Convenient wheelchair accessible seating for the OMNIMAX is available via the 3rd floor theater entrance. Elevators and ramps serve all public areas of the OMNIMAX.
OMNIMAX offers the Rear Window® captioning service for all films at all showtimes, unless otherwise noted. Assisted listening devices are also available. When ordering tickets, please let your reservationist know you're interested in Rear Window captioning, or see an usher before your film begins.