Live Sky: Magnificent Moon (Premium Show)
Live Sky: Magnificent Moon (Premium Show)
Timeless Beauty
Throughout time the Moon has beckoned humanity to look up and witness its beauty. Through observations ancient humans would create calendars, cultural traditions and the science of astronomy.
Price
This is a paid experience.
Adults (ages 13-59): $6, $7 for premium star shows
Children (ages 2-12) / Seniors (ages 60+): $5, $6 for premium star shows
Military: $4
Members: Free
Same-day tickets for Planetarium shows are available online, at the Science Center, or by calling our box office at 314.289.4400. Prices may vary depending on shows. Discounts are available for groups of 10 or more.
Our Amazing Moon
In this star show we will explore a few of the myths, phenomena, misconceptions and hoaxes related to the Moon and the Apollo Program to better understand our silent neighbor in space and to show how anyone can study and explore the Moon from our backyards. After the star show visitors can join Planetarium staff as they continue to explore concepts related to the Moon through demonstrations.
There are no upcoming events at this time.
Visit
Members stargaze at a discount.
Save on Planetarium star shows with a Saint Louis Science Center membership.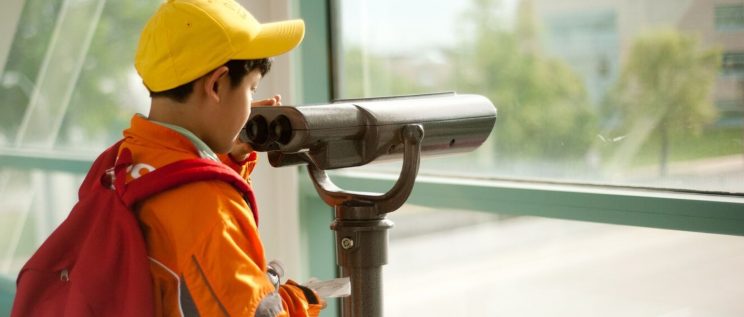 Accessibility
Elevators and ramps serve all public areas of the McDonnell Planetarium.
We also offer hearing assist devices for Planetarium star shows. When ordering tickets, please let your reservationist know you're interested in a hearing assist device, or speak with a Planetarium team member before your program begins.
With advance notice, the Planetarium offers Feeling the Stars, a custom tactile program for visitors with vision impairments that pairs with The Little Star That Could.