POMPEII: THE EXHIBITION
POMPEII: THE EXHIBITION
A volcano awakens, a city vanishes.
Relive the catastrophic eruption of Mount Vesuvius and the rediscovery of the Roman city of Pompeii with more than 150 authentic artifacts and engaging interactives.
Travel back in time to 79 A.D. when Pompeii flourished as a commercial port and strategic military and trading city and experience the lives of the city's residents and how they lived, loved, worked and played.
What nature destroyed, it also preserved.
The sudden disaster that destroyed the city also preserved a unique record of daily life at the height of the Roman Empire. Artifacts on loan from the Naples National Archeological Museum in Italy take visitors through a unique Roman villa and onto the winding streets of Pompeii, exploring the forum, theater and marketplace along the way.
An immersive 4-D eruption theater allows guests to experience the eruption itself. CGI imagery, surround sound and special effects bring Mount Vesuvius to life with startling reality.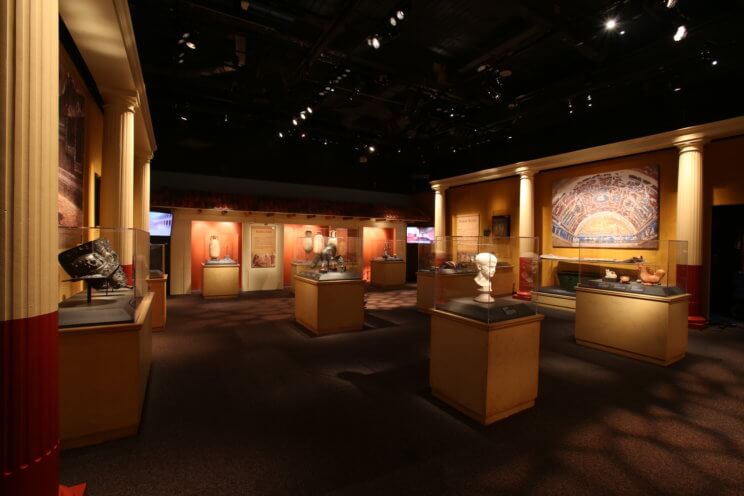 Authentic artifacts from Pompeii
Over 150 authentic nearly 2,000-year-old artifacts preserved in ash on loan from the renowned Naples National Archaeology Museum in Italy.
Artifacts include mosaics and frescoes, gladiator helmets, armor, and weapons, a ship's anchor, lamps, jugs, cups, plates, pots and pans and other household objects and furniture, jewelry, medical instruments, and tools.
Casts of Mount Vesuvius' victims reveal the tragic human devastation of the sudden disaster that destroyed Pompeii.
The 4D Eruption Theater recreates the catastrophic power of Mount Vesuvius with an immersive experience of vivid sights, sounds and shaking ground.
Multi-media recreations of a market, a temple, a theater and baths reveal how the people of Pompeii lived, worked, worshipped and found entertainment.
5 Ways Roman Technology was Ahead of its Time
Thousands of years after its collapse, ancient Rome is well known for its ingenious engineering tactics and advanced technology. From constructing hundreds of roads stretching thousands of miles to maintaining a water supply sustaining millions of people, Roman engineers provided the ancient world with technology ahead of its time.
The Lost City
Mount Vesuvius erupted in 79 AD, and sent a cloud of ashes, pumice stones and smoldering hot volcanic gases high into the sky. People could see the eruptions for hundreds of miles. The debris made its way down to the earth as it began to cool. The volcano had been active for millennia before the eruption of 79, but had been dormant for generations, and thus caught the ancient Romans off-guard.
Rediscovery
Local inhabitants had long been aware of antiquities buried in their midst. Well diggers at Herculaneum, not far from Pompeii, discovered the city's theater in 1738. A decade later attention shifted to Pompeii, which was not so deeply buried and more easily excavated.
While engineers previously encountered the ruins of Pompeii, they were not interested in the antiquities and continued with their project, leaving the ancient city relatively untouched.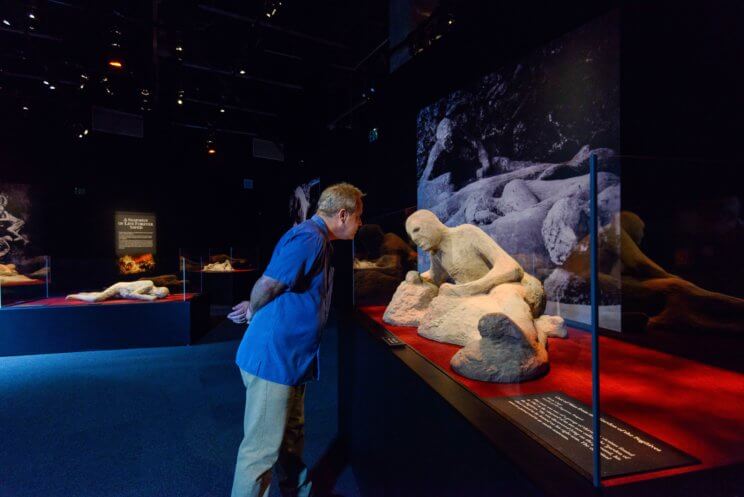 A Note to Parents
Although this special exhibition is appropriate for all ages – and includes great history lessons for children – it's important to remember that ancient Roman civilization held a very different view of sexuality during that period, so a few of the sculptures feature era-specific depictions of men and women without clothing. There is also one area of the exhibition with more mature content (there is a parental advisory notice outside the entrance to this gallery) and the gallery can be skipped if you prefer. The exhibition also features a very realistic 4-D experience that simulates a volcanic eruption, complete with flashing lights, sounds, visuals and vibrations that may frighten some children.
Educator's Guide
As a companion to your experience at Pompeii: The Exhibition, this Educator Guide has been created to complement your classroom instruction and make the most of your school field trip. It contains original, assessable, STEAM-related classroom lesson plans for many levels: Elementary School, Middle School, High School and Home School. It is designed to be flexible and used to best meet the needs and capabilities of your class. You know your students better than anyone else!
---
Pompeii Programs for Groups
Groups of 10 or more can receive special discounts to Pompeii: The Exhibition with advance reservations. Call 314-289-1419 to speak to our Group Sales Manager, or visit our Groups & Field Trips page for more information.
EXCLUSIVE BENEFITS FOR GROUPS 10 OR MORE
Discounted tickets
No phone service fees
Reserve now, pay later
Bus and shuttle parking available
School and youth groups receive one free adult chaperone for every 10 children
Can't do a coordinated group visit? No problem.
Have your business, organization or school district ask about setting up a promo code for discounted individual purchases.
Visit
Members get in with a discount.
Save on your POMPEII: THE EXHIBITION tickets with a Saint Louis Science Center membership.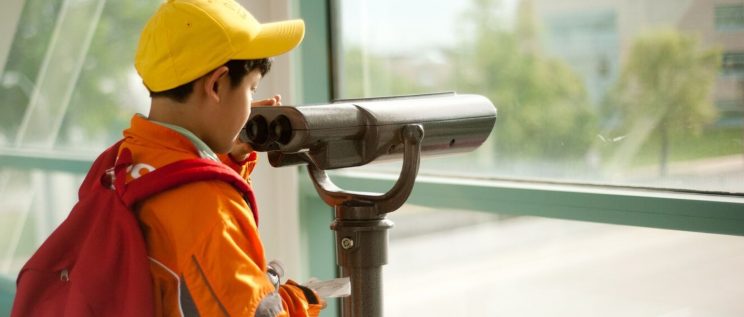 Exhibit Policies
One adult chaperone is required for every 10 children.
No food or beverages are allowed in the exhibition.
No pencils, pens, markers or any other kind of writing implements are allowed.
Flash photography is not allowed. You may take photos without flash.
Accessibility
The exhibition is accessible to visitors with disabilities, as well as visitors with strollers, scooters, and walkers. Elevators and ramps serve all public areas.