Santa vs. the Snowman
The action-packed holiday classic is back!
From the Academy Award nominated team that brought you Jimmy Neutron, comes a holiday IMAX film, Santa vs. the Snowman. This action-packed holiday family favorite is back every day at noon! Featuring all sorts of crazy antics and a hilarious battle by your favorite winter holiday characters.
This is the final year we will be showing Santa vs. the Snowman. Last showing is December 24.
Price
This is a paid experience.
Children (ages 2-12): $5
Adults (ages 13-59): $6
Seniors (ages 60+): $5
Members: Free tickets based on membership level
You won't want to miss this holiday classic
Once upon a time, there lived the loneliest Snowman. He didn't any friends because, … well, there was nobody around. And since there was nobody to talk to, he never learned to speak. Instead, his little flute was his voice.
And every night, he would make his flute sing to the stars. But one particular night, the stars shouted back. A flash of light zooms past the Snowman, and shatters his little flute. Consumed with curiosity, the Snowman set off to find out exactly what the mysterious light was.
Do you want see this movie free at 5 pm? Bring your paid Science Illuminated ticket back to redeem for a ticket to Santa vs. the Snowman. Showing at 5:00 pm on Science Illuminated nights.
There are no upcoming events at this time.
Visit
Members watch for FREE!
Get your OMNIMAX ticket FREE with a Saint Louis Science Center membership.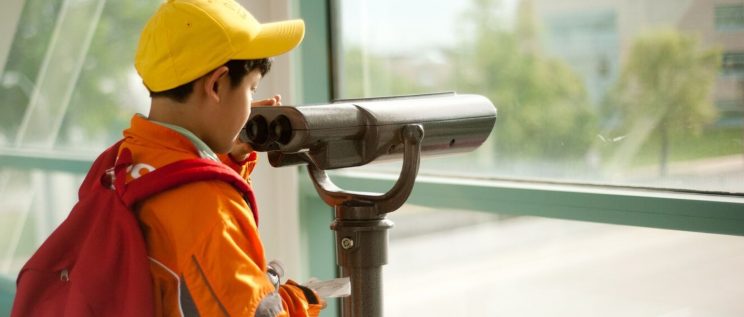 Accessibility
Convenient wheelchair accessible seating for the OMNIMAX is available via the 3rd floor theater entrance. Elevators and ramps serve all public areas of the OMNIMAX.
OMNIMAX offers the Rear Window® captioning service for all films at all showtimes, unless otherwise noted. Assisted listening devices are also available. When ordering tickets, please let your reservationist know you're interested in Rear Window captioning, or see an usher before your film begins.