Support science for our future. Make a gift to the Science Center's Annual Fund to help fund educational programs in the St. Louis community.
When most people think of the Science Center, a roaring tyrannosaurus or a trip into the stars of the night sky might be the first things to come to mind, but over the past year the Science Center team has been hard at work helping the St. Louis community better understand a much more microscopic topic—one that's incredibly important today.
The Science Center teamed up with the City of St. Louis Department of Health in an effort to help the St. Louis community better understand the science behind vaccination and why vaccines are important, as well as dispel some of the misinformation surrounding vaccines.
Together, the two organizations worked to create a rich variety of vaccine- and pandemic-related content to share with the public. Comprising videos, illustrations, downloadable PDFs, and infographics, these digital resources can be found through the Science Center's website and social media platforms, as well as the City of St. Louis Department of Health's website. The resources cover topics like how vaccines work, the human body's immune system, closer looks at DNA and the science of mRNA vaccines, and even "Vaccine Vocab" resources explaining key science terms.
The collaboration with the City of St. Louis Department of Health started late last year, and at the Science Center Ruth Watt, Manager of STEM Events, helped spearhead the partnership.
According to Ruth, the Department of Health recognized that the Science Center was uniquely suited to play an important role in helping combat vaccine hesitancy. Namely, through the Science Center team's ability to engage the public and communicate big science concepts in ways that non-experts can understand.
"It's really our strength to meet people where they are," Ruth says. "We know how to interpret complex science concepts and make them accessible to the public. Our goal was to take this relevant and important information—information that can be intimidating and sometimes scary—and present it in a way that was approachable for our community."
Team members from across the Science Center helped brainstorm content ideas on a number of topics and formats. As the Department of Health and Science Center teams worked together to create and review content, the collaboration evolved to help boost regional awareness around vaccines and reach communities that might have questions about either the COVID-19 vaccines or the virus itself.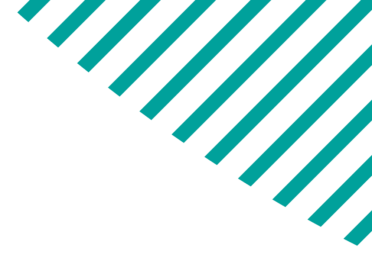 "We make science approachable so that people can ask us about topics where they may not have much experience or background knowledge. And that's an important way that we serve our community, especially when these topics are so relevant."
With some help from the Science Center Research & Evaluation department, the team gathered data on what guests—including those who were hesitant about the COVID-19 vaccines—were concerned about or wanted more information on.
In reviewing that feedback, one of the things the team saw was a need for smaller pieces of information, things that were less intimidating and easier to understand.
"It can be like trying to drink from a firehose," Ruth says. "There's so much information around COVID and vaccines being shared on TV and online, and there's so much misinformation out there, too. So we wanted to address those issues."
To help with this, the team developed a robust set of "quick facts," or bite-sized bits of information able to fit onto small templates for social media or email. The team also created an assortment of short videos—several in a variety of languages, including Spanish, Mandarin Chinese, Vietnamese, and Bosnian—that presented the information in a different medium and allowed the team to reach a wider audience.
Covering topics like the COVID-19 vaccines, general information about vaccines and viruses, and how to prevent illness, these quick fact videos and graphics helped the team share more information while still keeping things digestible.
In fact, "digestible" is almost how Ruth describes them.
"They're like an appetizer," she says. "Think of them like little bites of information that someone can take in and say, 'I can understand that.' Not only do the quick facts carry an important bit of information, but they also help give a level of success that encourages someone to read another fact or explore another video."
Besides giving people a simple way to connect with the information, the quick fact graphics were designed to be inviting. For example, using brighter colors for a friendlier tone—something to help transform a topic like COVID-19 or vaccine safety into one that's less intimidating.
In addition to the quick fact resources, the team also developed two longer videos—"Mask Hacks," where Science Center team members give their advice for making mask-wearing more efficient and comfortable (for anyone who wears glasses, this video is highly recommended), and "The Science of Vaccines," which takes a deeper look at the science of DNA and RNA vaccines.
For the Science Center, working with the Department of Health was an opportunity to further serve the St. Louis community and region as a trusted voice in matters of science and technology. But the partnership was also a natural extension of the Science Center's education and engagement programs from throughout the pandemic.
After reopening in the summer of 2020, the Science Center developed GermBusters, a public STEAM Performance at Energy Stage covering the science of germs and viruses, hand washing, and how masks can stop the spread of viruses like COVID-19. In April of 2021, the Science Center contributed to Smithsonian's Vaccines & Us project, which compiled COVID-19- and vaccine-related resources from a number of science centers, museums, and community organizations nationwide. And over the summer the Science Center hosted two free exhibits related to the pandemic—Outbreak: Epidemics in a Connected World from the Smithsonian National Museum of Natural History and Mission: Control the Spread from Space Center Houston.
Today, in addition to the vaccine resources online, guests at the Science Center can also stop by the Life Science Atrium to visit a Science Conversation Station. There, they can talk to educators to learn more about things like microbes and antibodies or simply ask questions about COVID-19 and vaccines.
"We want to be that safe space to provide answers," Ruth says. "We make science approachable so that people can ask us about topics where they may not have much experience or background knowledge. And that's an important way that we serve our community, especially when these topics are so relevant.
"In a lot of ways, working with the City of St. Louis Department of Health was a continuation of what we at the Science Center do every day. We take current STEAM-related science and technology and we help the public explore it, understand it, and feel safe to ask questions," Ruth says. "That's why we're here."
---
Your Support
Support from donors, Science Center members, and Supporting-level members is instrumental in helping the Science Center continue offering connections to science for everyone in our region. If you'd like to show additional support for our mission, please consider donating to the Science Center's Annual Fund, becoming a member, or becoming a Supporting-level member.
Your Impact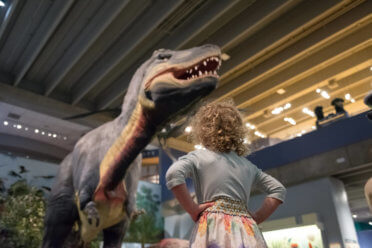 Want to learn more about how the Science Center and its supporters are making a difference for STEAM learning in the St. Louis region?