Support science for our future. Make a gift to the Science Center's Annual Fund today to help power connections to STEAM through efforts like these.
On December 5, 2020, after an extended absence because of COVID-19, a special themed day titled Winter Wonders brought the spirit of SciFest back to the Science Center. Ruth Watt, Manager of STEM Events at the Science Center, says that the challenge she and the Science Center team faced was bringing back SciFest's immersive experience and connections to STEAM while, above all else, staying safe.
"Winter Wonders wasn't designed to draw in crowds of people," Ruth explains, "but rather supplement the experience for those on-site already." That meant scaling down to fit the Science Center's existing safety guidelines and capacity restrictions. Winter Wonders still had familiar elements SciFest fans have come to expect—real STEAM experts, presenters, and special activities across many of the Science Center's galleries—but no exhibitor tables that might encourage crowding. To keep things accessible, social media posts and live streams brought speakers to people at home.
One of Ruth's guiding principles for SciFest is to create an environment where guests get immersed in STEAM. "All throughout the building you could participate in winter-themed activities," Ruth says. From the Life Science Lab's examination of how animals stay warm and GameXPloration's disappearing snowball demonstrations to an early childhood activity making snowflakes, everyone could get involved. Even the Planetarium offered a new seasonal show about the winter solstice.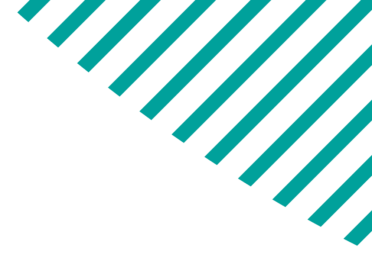 "Science is everywhere. SciFest connects people to STEAM components and shows how the applications of STEAM affect you every day, whether you know it or not."
"I talked to so many parents who said that the Science Center is one of the places they felt was safe to go to," Ruth says. And that sense of physical safety echoes how Ruth describes SciFest: a place to feel empowered to explore science.
A key part of that are the real STEAM experts who come engage with the community.
For Winter Wonders, Chris Hanley, Assistant Director of Animal Health at the Saint Louis Zoo, presented on caring for Zoo animals when temperatures drop; and Haley Strebler, Injury Prevention and Outreach Coordinator for SSM Health Saint Louis University Hospital, shared tips on staying safe and healthy during the winter months.
Winter Wonders also introduced two new speakers: KSDK Chief Meteorologist Scott Connell talked about understanding and forecasting winter weather, and Enterprise Center's Event Operations Manager, Kyle Worman, explored the science behind making and maintaining year-round sporting ice for the St. Louis Blues.
The broad range of speakers and activities is part of what makes SciFest so impactful. "Science is everywhere," Ruth says. "SciFest connects people to STEAM components and shows how the applications of STEAM affect you every day, whether you know it or not. And we're going to help you both see and understand those connections to your world."
That gets at one of SciFest's main goals. "Knowledge is power," Ruth says. "It's ability. It allows you to make better decisions and understand your world so you can operate more effectively within it. At SciFest: Health Expo, for example, you can learn more about how your body works, how heath works, how viruses work—so you can make well informed decisions, and you can approach these topics with a little more confidence and say, 'Oh, this thing I read online isn't true.' "
Giving the public a safe place to explore and ask science questions is something Ruth feels is vital, especially in the near future.
"[Covid-19] vaccines are coming," she says. "We're a trusted source for the public, and we're going to be a place where they go, 'I heard this on the news. Is it okay?' We're going get those questions, and we're going to answer those questions. So, people being able to access us as a resource is important."
While adapting SciFest to the pandemic has been a challenge, Ruth says, "I'm encouraged that the things that make SciFest special, we can still do. We can still make an immersive experience through programming."
"What I love is that [SciFest] is a free experience. And why is it free? Because we're supported from other means."
After February's Engineering Expo, SciFest had a quiet 2020, but Ruth has tremendous excitement for its eventual full-fledged return. Prior to the pandemic, SciFests were seeing a rising number of participants—not just guests looking to come explore, but exhibitors, STEAM professionals, and speakers, too. "We were seeing numbers like we'd never seen before," Ruth says. "There was so much interest. We had people taking the little [printed] schedules and saying, 'Okay, we're coming back for these.' "
Support from donors and members plays a crucial role in keeping something like SciFest open. "What I love is that [SciFest] is free to the community. And why is it free? Because we're supported from other means," Ruth says. "It's important for the community to have that access, for that community hub to be there for anybody. Isn't it great that as a science center we are making this accessible to all. You don't need to spend a dime, and you're going to get access to these really cool professionals."
For Ruth, illustrating that point is one standout memory from Winter Wonders:
"There was one child and his mom who came to every presentation. When the speakers went to sit down at the Science Conversation Stations, they said, 'We're going to hang out after if you want to come ask questions.' The child and mom followed them and hung out with them again and were like, 'Okay, here are all my questions.' And it was so great because that child was so engaged."
Despite the obstacles, Ruth says, "We're still able to create that experience of being the community hub. The hub that connects the public to STEAM professionals and experts. Because where else are you going to get to talk to somebody who makes hockey ice and is a trauma nurse and is a zoo vet and is a meteorologist?"
Where else, indeed.
---
Your Support
Support from donors, Science Center members, and Supporting-level members is instrumental in helping the Science Center continue offering connections to science for everyone in our region. If you'd like to show additional support for our mission, please consider donating to the Science Center's Annual Fund, becoming a member, or becoming a Supporting-level member.
Your Impact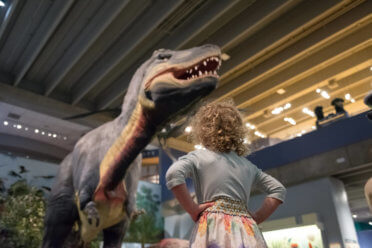 Want to learn more about how the Science Center and its supporters are making a difference for STEAM learning in the St. Louis region?