D-Day: Normandy 1944
Back for a limited time from May 24 – June 20
Seventy-five years ago, a historic landing changed the world. June 6, 1944, was the largest Allied operation of World War II began in Normandy, France. Audiences of all ages will discover a new perspective in breathtaking IMAX 70 mm film how this landing changed the world.
Price
This is a paid experience.
Children (ages 2-12): $9
Adults (ages 13-59): $10
Seniors (ages 60+): $9
College Students with ID: $9
Military: $7
Members: Free tickets based on membership level
A NEW PERSPECTIVE ON D-DAY AND THE BATTLE OF NORMANDY
June 6, 1944: The largest Allied operation of World War II began in Normandy, France. Yet, few know in detail exactly why and how, from the end of 1943 through August 1944, this region became the most important location in the world.
Blending multiple cinematographic techniques, including animation, CGI and stunning live-action images, "D-Day: Normandy 1944" brings this monumental event to the world's largest screens for the first time ever.
Audiences of all ages, including new generations, will discover from a new perspective how this landing changed the world.
Exploring history, military strategy, science, technology and human values, the film will educate and appeal to all.
Narrated by Tom Brokaw, "D-Day: Normandy 1944" pays tribute to those who gave their lives for our freedom…
A duty of memory, a duty of gratitude.
Why?
THE IMPORTANCE OF OPERATION OVERLORD
In May 1943, to counter Hitler and the Axis forces, the Allies decide to open a Second Front on the western side of Europe. The Allied forces, led by General Eisenhower, have just months to organize the operation, code-named "Overlord," that will break Hitler's Atlantic Wall fortress and lead to the battle of Normandy.
How?
A GIGANTIC PREPARATION, A WELL KEPT SECRET
Following significant industrial growth, the US and their allies will, in a very short time, succeed in assembling millions of soldiers in southern England, as well as thousands of boats and planes alongside millions of tons of supplies in preparation for the landing on the beaches of Normandy. The choice of location was kept a secret from the Nazis by tricking them through disinformation operations.
Where & When?
D-DAY: BREAKING THE ATLANTIC WALL
Taking advantage of a small window of opportunity, the great offensive armada goes to sea on June 5th, 1944. At dawn on June 6th, D-Day, the landings begin, with over 150,000 men on the first assault. Despite heavy losses, the landing is a success and, by the evening, the Allied forces have breached the Atlantic Wall.
At What Price?
THE BATTLE OF NORMANDY
Following the successful landing, the battle of Normandy begins. Military and civilian casualties run into the tens of thousands but, after fierce fighting, by August the battle of Normandy finally ends. The Allied troops liberate Paris on August 25th.
The Legacy
PEACE & LIBERTY, A PRECIOUS HERITAGE WORTH PROTECTING
Thanks to "Overlord" the course of WWII swings back in favor of the Allies. But it will take another year to defeat Nazi tyranny and restore Peace and Liberty in the world.
As the number of WWII veterans dwindles, it is important to remember British Prime Minister Winston Churchill's words: "Never in the field of human conflict was so much owed by so many to so few."
There are no upcoming events at this time.
Visit
Members watch for FREE!
Get your OMNIMAX ticket FREE with a Saint Louis Science Center membership.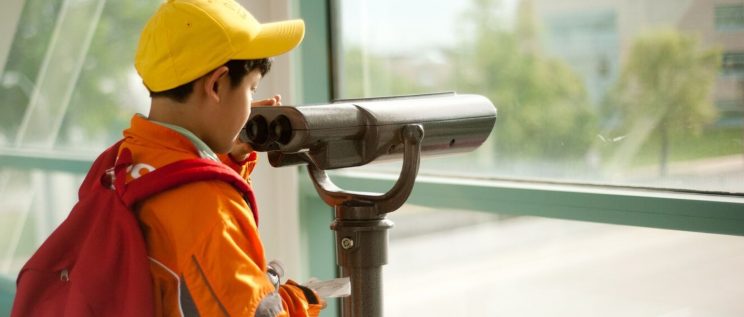 Accessibility
Convenient wheelchair accessible seating for the OMNIMAX is available via the 3rd floor theater entrance. Elevators and ramps serve all public areas of the OMNIMAX.
OMNIMAX offers the Rear Window® captioning service for all films at all showtimes, unless otherwise noted. Assisted listening devices are also available. When ordering tickets, please let your reservationist know you're interested in Rear Window captioning, or see an usher before your film begins.