Welcome to your science center.
Learn about how you can Explore Safe.
The Saint Louis Science Center welcomes visitors of all backgrounds and ability levels. Our facility is accessible to visitors with disabilities, as well as visitors with strollers, scooters, and walkers.
Parking
The Oakland Building parking lot features parking for vehicles displaying disabled placards. Visitors may wish to drop off individuals with mobility concerns in the circle drive in front of the Oakland building.
Parking at the Planetarium is closed.
Strollers, Wheelchairs, and Motorized Scooters
Elevators and ramps serve all public areas, including the OMNIMAX® Theater, McDonnell Planetarium, and GROW Pavilion and Gallery. Convenient wheelchair-accessible seating for the OMNIMAX is available via the third floor theater entrance.
As noted above, wheelchairs and strollers are free to rent and are available in the lobbies of the Oakland Building and the McDonnell Planetarium. The Science Center also has a limited number of motorized scooters available for a $25 fee. Please ask a Visitor Services team member and they will be happy to assist you. Please note that supplies are limited.
Closed Captioning and Assistive Hearing Devices
The Omnimax Theater has enhanced accessibility experience for everyone. This includes:
More accessible seating space for visitors in wheelchairs and their guests available on the 3rd floor. Guests who are in wheelchairs, use walkers, or have difficulty with stairs should enter via the 3rd floor.
New adjustable captioning devices allow visitors to see captions for their film by using a cupholder device that they can adjust within their view.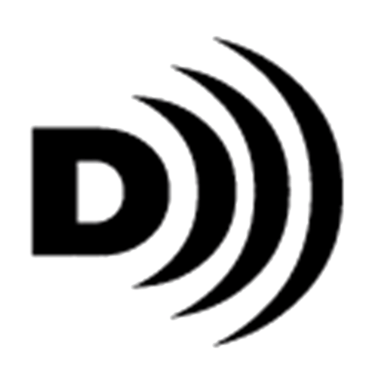 New hearing assistance devices with optional Descriptive Video Services (DVS). This allows visitors with visual and hearing impairments to hear audio more clearly or hear descriptive narration of the film alongside film audio through headphones. DVS/Descriptive Narration is available for all films unless otherwise noted.
A hearing loop assisted listening system is installed in the Theater. Visitors can just switch their hearing aid or cochlear implant to the T-Coil (telecoil) setting, and the theater audio is directly transmitted to their device. Compatible with at least 70% of hearing aids currently in use. If visitors do not have a device with a T-Coil we also have headphones available that amplify the theater audio.
To access these devices or for more information speak with an OMNIMAX theater staff member.
James S. McDonnell Planetarium
The McDonnell Planetarium also offers hearing assist devices for star shows. When ordering tickets please let your reservationist know you're interested in a hearing assist device, or see a Planetarium team member before your program begins.
Service Animals
Service animals are welcome inside the Science Center as they are specifically trained to aid a person with a disability. Pets are not allowed.
Groups & Camps
Groups with accessibility questions or special programming requests should contact our Group Sales Manager at 1.314.289.4424. Camp programs through the Science Center's Public Programs department allow campers to bring their own aides. Call 314.289.4439 for more information.
Disability Grievance Procedure
It is the policy of the Saint Louis Science Center not to discriminate on the basis of disability. The Saint Louis Science Center has adopted a grievance procedure which provides for prompt and equitable resolution of complaints which allege any action prohibited by Section 504 of the Rehabilitation Act, the Americans with Disabilities Act ("ADA"), and applicable state law.
For questions or concerns about accessibility, or special programming, please contact the Reservations department at 314.289.4400. Visitor Service Comment Cards are also available upon request if you wish to provide feedback after your visit.