OMNIMAX® Theater
One of just four IMAX® Dome with Laser theaters in the world.
The newly renovated Theater will open on November 29.
Experience the re-imagination of the movie-going experience with our newly renovated OMNIMAX Theater featuring IMAX® with Laser. This state-of-the-art theater provides the sharpest images, unmatched sound quality and 40% greater color range than traditional theaters. The five-story, 80-foot-diameter dome will fill your entire field of vision providing a truly immersive experience.
Price
This is a paid experience.
Members: Free tickets based on membership level

Children (ages 2-12): $8.95
Adults (ages 13-59): $10.95
Seniors (ages 60+): $8.95
College Students with ID: $8.95
Military: $7.95
Groups (10 or more): $6 for school groups, $8 for all other groups

OMNIMAX Theater opening movies
NEW
Journey to a land of grizzlies, sea otters and the rare all-white spirit bear in a magical environment unchanged for 10,000 years. Found on Canada's remote Pacific coast, it is the last intact temperate rainforest in the world.

Pricing
Free for Members based on Membership Level
$10.95 Non-member adults
$8.95 children/seniors
$7.95 military

Why was Elsa born with magical powers? The answer is calling her and threatening her kingdom. Together with Anna, Kristoff, Olaf and Sven, she'll set out on a dangerous but remarkable journey.

Pricing
$11.95 Members-only discount tickets
$16.95 Non-member adults
$14.95 children/seniors/military
Ticket on-sale date to be announced.
RETURNING
Marvel at one of nature's most breathtaking shows as you explore molten worlds and exploding craters across the globe. Dodge boulders at the edge of active volcanoes and explore the archaeological site of the city of Pompeii.

OPENING FRIDAY, DECEMBER 20
No one's ever really gone… Rey's journey continues in the final chapter of the Skywalker saga.

Pricing
$11.95 Members-only discount tickets
$16.95 Non-member adults
$14.95 children/seniors/military
Tickets on-sale now
OMNIMAX Renovation Updates
September 24, 2019
OMNIMAX® Theater Renovation: Screen Removal
We are replacing the old Omnimax Theater screen with the NanoSeam™ screen by Spitz.
August 14, 2019
OMNIMAX® Theater Renovation: Film Projector, Seats Removed
Construction has begun in the OMNIMAX® Theater as crews remove the film projection system and the theater seats.
1 Virtual Reality Transporter Ride
1 Motion Simulator or 1 360 Flight Simulator Ride
Planetarium Star Show Ticket
$17.95
Flight Passes are available at the Science Center or over the phone. Call us at 314.289.4400 to reserve your passes or purchase them at our Box Office in the main lobby or Planetarium lobby today.
Offer available only until November 28, 2019
Visit
Members watch FREE.
Watch for FREE with a Saint Louis Science Center membership.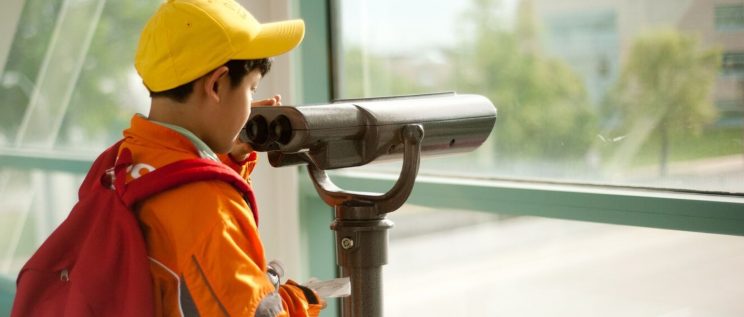 Accessibility
Convenient wheelchair accessible seating for the OMNIMAX is available via the third floor theater entrance. Elevators and ramps serve all public areas of the OMNIMAX.
OMNIMAX offers the Rear Window® captioning service for all films at all showtimes, unless otherwise noted. Assisted listening devices are also available. When ordering tickets, please let your reservationist know you're interested in Rear Window captioning, or see an usher before your film begins.