Gateway to the Solar System
Gateway to the Solar System
Our gateway to the solar system is your own backyard!
Exploring the solar system – and worlds beyond our own – is not science fiction. Gateway to the Solar System empowers audience members to discover planets, moons, and more by simply looking up.
Come discover your Gateway to the Solar System in this live Star Show!
Average Show Length: 40-45 minutes
This live show includes:
What a solar system is
Observations that people through the ages have made using the nighttime sky
Discoveries within of our solar system and of new solar systems
Where to find planets and other objects in the St. Louis sky
Past, present, and future planetary phenomena
Image Credit: NASA/Johns Hopkins University Applied Physics Laboratory/Southwest Research Institute
Is Pluto a planet?
No, Pluto is the largest known dwarf planet. Dwarf planets are nearly round objects that orbit the Sun, but have not cleared the neighborhood around their orbit. Pluto's home is the Kuiper Belt – a region beyond Neptune in which millions of icy bodies orbit the Sun.
Interesting Facts
Pluto is on average 3.7 billion miles from the Sun.
Pluto is only 1,400 miles wide. That is the equivalent of St. Louis, MO to Salt Lake City, Utah!
Pluto is 375 to 400 degrees below zero Fahrenheit.
You would weigh approximately 15x less on Pluto than on Earth.
Star Show Pricing

This is a paid experience.

Ages

Price

Members
FREE*
Children (ages 2-12)
$5
Adults (ages 13-59)
$6
Seniors (ages 60+)
$5
Military
$4
Groups (10 or more): $5 for school groups, $5 for all other groups
Up to 8 Free tickets every day based on membership level
Become a Member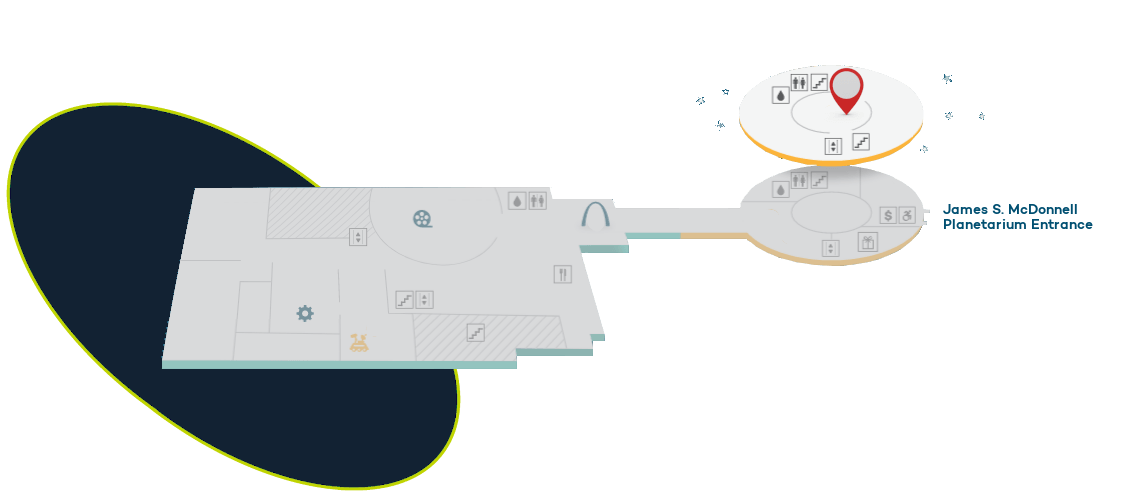 Star Shows take place in the Star Bay, the 2nd floor, of the Planetarium. Access is available through the stairs or elevator from the main Planetarium lobby.
Visit
Members stargaze for FREE!
See Planetarium star shows for free with a Saint Louis Science Center membership.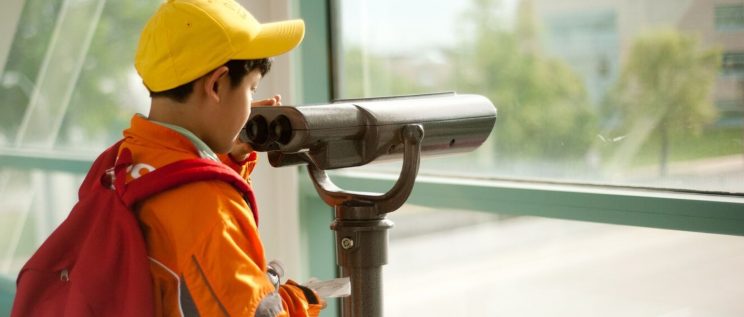 Accessibility
Elevators and ramps serve all public areas of the McDonnell Planetarium.
We also offer hearing assist devices for Planetarium star shows. When ordering tickets, please let your reservationist know you're interested in a hearing assist device, or speak with a Planetarium team member before your program begins.