Discovery Room
Discovery Room
We have childhood discovery down to a science.
Explore the Discovery Room with your budding young scientist and immerse yourself in playful discovery. Research shows that children grow socially, academically, and emotionally in play-based settings like the Discovery Room. Come and learn through play – together.
The Discovery Room is a self-guided hands-on early childhood environment where children and their adults learn and play together. The exhibits, toys and activities are designed to encourage inquiry and exploration of beginning science, math, and engineering concepts. Some of the activities include water play, painting on the STEAM easel, saltwater aquarium observation, rocket ship with slide, shadow theater, and star room. Sessions last 45 minutes.
Space Rocket
Assume the role of a NASA engineer on earth, or climb aboard the Harmony rocket ship and prepare for liftoff! Keep in touch with Earth on the TV screen and microphone as you simulate flying to the moon, Mars, or beyond. When you touch down back on earth, exit the rocket on a slide.
Animal Clinic
Visit our hollow tree clinic and experience life as a veterinarian. Put on a lab coat and stethoscope and care for the animals, or observe live Rainforest cockroaches and Madagascar Hissing cockroaches. You can even hold one (if you dare)!
Science Tots
This class is designed to provide opportunities to support brain development and learning. Toddlers and their grown-ups will explore STEM topics through songs, stories, hands-on exploration and play.

Membership
Members get Discovery Room tickets for free.
Do you have a little scientist? Become a Science Center member and get Discovery Room tickets for free with every visit, as well as get a full year of additional members-only benefits.
Plus, members help support the Science Center and our mission to make science learning open to everyone.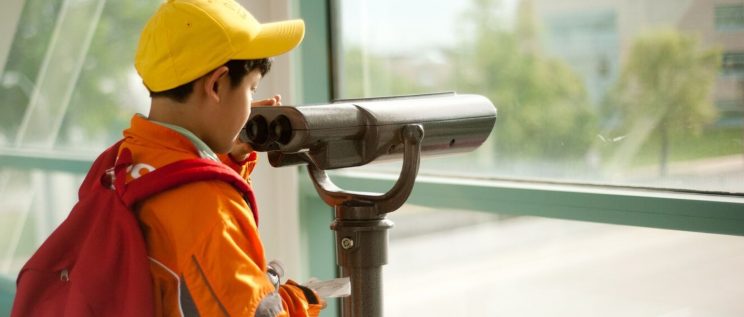 <
Accessibility
The Discovery Room is accessible to visitors with disabilities, as well as visitors with strollers, scooters, and walkers. Elevators and ramps serve all public areas.