Makerspace
Makerspace
About
Imagine, collaborate and create something awesome.
Makerspace is an interactive community-oriented space where you can create and learn skills using a variety of tools and materials. Use your own creativity as you explore science, technology, and engineering principals! Get inspired to be a make. Play build, imagine, adapt, modify, work together and have fun.
Price
This exhibit is free.
Call our box office at 314.289.4400 for more information.
Workshops are designed for families with children ages 7 and up.
Workshops
Makerspace Workshops
Enjoy 2 hour sessions offered each afternoon hosted by the Maker Team®. Visitors are welcome to stay the full 2 hours or for 2 minutes.
Workshops are currently closed until further notice.
Thematic learning objective:
Patrons will gain the basics to a wide range of program offerings and technical skills. This diverse approach to informal education/interpretation will direct participants into project based learning and cross generational collaboration.
Workshop Times
Closed.
Dates and times subject to change
Activities
What's inside.
In this tabletop Rube Goldberg workshop, create a crazy chain reaction to erupt a volcano. This activity is inspired by our exhibit; Pompeii. So, come by the classroom and see if you can make a track to trigger an eruption.
Design a sail using Tinkertoys and fabric, then send it flying down the racetrack. Can you modify your sail to beat the best time of the day?
Assemble the magnetic pipes to get a ball from start to finish on one side of the ball run. Work as a team to try to get the ball around all four sides of the cube.
Use everyday building materials like wood, screws, rope and brackets to create clever contraptions.
Visit
Membership does more.
As a nonprofit, the Saint Louis Science Center relies on memberships, donations and ticket sales to support free galleries like Markerspace, our education programs, community outreach and daily operation.
If you'd like to support the Science Center's mission, learn more about membership, make a one-time gift in support of the Science Center, or get tickets to see a show.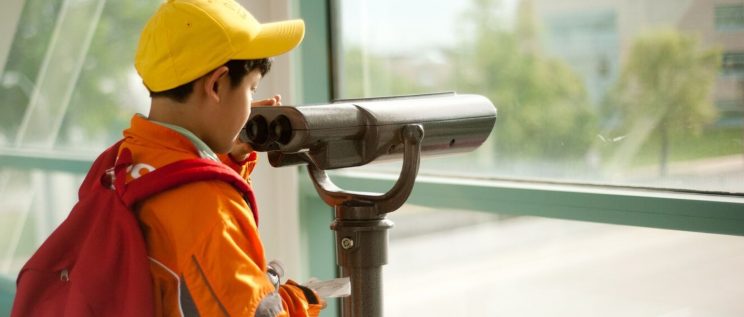 Accessibility
Makerspace is accessible to visitors with disabilities, as well as visitors with strollers, scooters, and walkers. Elevators and ramps serve all public areas.