Makerspace
Makerspace
About
Imagine, collaborate and create something awesome.
Makerspace is an interactive community-oriented space where you can create and learn skills using a variety of tools and materials. Use your own creativity as you explore science, technology and engineering principles! Get inspired to be a maker. Play, build, imagine, adapt, modify, work together and have fun.
This exhibit is free.
MakerSpace is designed for ages 7 and up, best for multi-generational groups!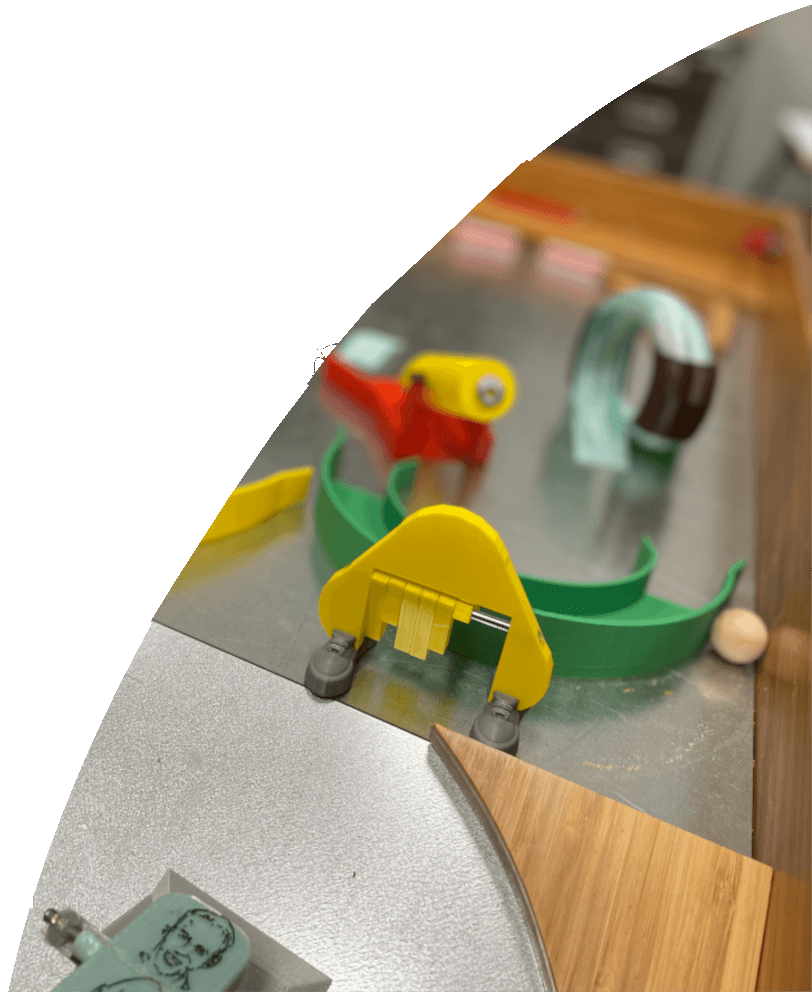 Upcoming Workshops
Come to the Makerspace between 2-4 PM to participate in our free Maker Workshops. These programs bounce between art, engineering, design, and carpentry! Guests will enjoy hands on instruction from one of our talented Maker Staff, then explore the subject at their own pace. These programs are first come first serve and each workshop will run for three months. (With the exception of December)
Crazy Contraptions – March through May
Guests will use our Rigamajig and some special add on kits to build crazy contraptions!
3d Design – June through August
If you have been to the Makerspace this year, you have seen our new Two Person Pinball Machine. So, how would you like to learn how to design a bumper that gets used in the machine? Come to the Makerspace Classroom and learn how. Guests may even be treated to a 3d printing demo!
Dates and times subject to change
Maker Mindset Classroom
This multi purpose room is used for our Maker Workshops, Field Trips, First Fridays, and exhibit/project manufacturing for various Science Center events and programs. The classroom is open from 2-4PM everyday for Maker Workshops.
Maker Garage
Come to the Garage for a little conversation. See what our team is working on and what innovations they will be bringing to future Maker Workshops or larger Science Center projects. The Garage is our workspace which contains 3D Printers, a Laser Engraver, and staff demonstrations/chats. Converse with the team and see what is happening today!
Rigamajig
This life-sized building set has been a main stay in the Makerspace since 2015. This tried and true toy provides children with a means to explore STEAM principles through open ended play. Enjoy creating from one of our changing prompts or go off the rails and create something totally unique!
The Makerspace Shelves
Do you love Making things? Take a look at our Maker Shelves for exciting projects you can do at home. We have four fun Maker programs that cover basics in engineering, art, and early childhood. Click below to browse the four projects or during your visit, scan the QR code with your device. You will be directed to a video tutorial and a list of supplies.
When you are completed with your creation, tag us on social with #connectwithcuriosity for a chance to be featured on our social media channels and in our Makerspace!
Learn to Play Exquisite Corpse
This fun drawing game uses chance and teamwork to create surreal drawings.
Supplies:
Any drawing implements
Paper
Family and friends
Build Your Own Automaton
An automaton is machine that animates a figure using a hand-crank. Automata have been made for over 2000 years by many cultures. In Greek, the name translates to "acting of one's own will."
Supplies:
Cardboard
Chopsticks or dowels
Tape
Pencils
Tools: (use with parents' permission)
Hot glue gun
Scissors
X-acto knife
Ruler
Cardboard Engineering
Try your hand at a variety of engineering skills using the simplest building material – cardboard! Turn your cardboard into a robot or a creation all your own.
Supplies:
Tools: (use with parents' permission)
Hot glue gun
Scissors
X-acto knife
Create Your Own Rube Goldberg Machine
A Rube Goldberg machine, named after the American cartoonist Rube Goldberg, is a chain-reaction machine that uses purposely overcomplicated methods to accomplish a simple task. You can make your own by creating a series of simple machines like ramps, levers and pulleys!
Supplies:
Variety of household objects like cups, string, blocks, wood, foam
Ping-pong ball
Activities
What's inside.
Come draw specimens from the Science Center's collection and test your skill as an observational artist.
Check out the new and improved materials for our Float and Fly. Experiment with different weights and parachute styles to catch some major air!
Build crazy contraptions and material literacy as you engineer vehicles, tools, or your very own invention.
Play Partner: Rigamajig
The Science Center is a proud play partner of Rigamajig, whose building sets featured in our Makerspace spark STEAM learning, creativity, confidence, collaboration and problem-solving skills.
Makerspace is located on the 2nd floor of the main 5050 Oakland Building. Access is available through the main entrance, then up the stairs in the main lobby to the second floor, turn to your left and go passed Mission:Mars.
Visit
Membership does more.
As a nonprofit, the Saint Louis Science Center relies on memberships, donations and ticket sales to support free galleries like Markerspace, our education programs, community outreach and daily operation.
If you'd like to support the Science Center's mission, learn more about membership, make a one-time gift in support of the Science Center, or get tickets to see a show.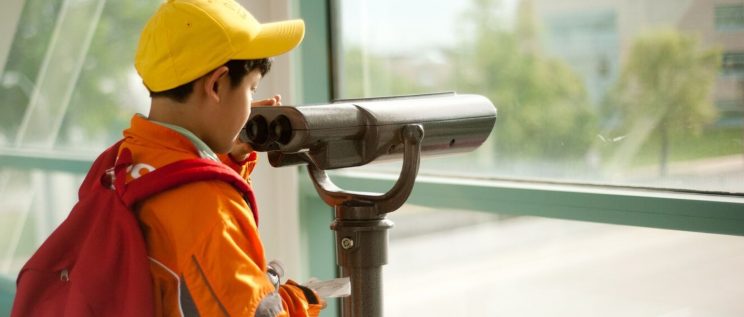 Accessibility
Makerspace is accessible to visitors with disabilities, as well as visitors with strollers, scooters, and walkers. Elevators and ramps serve all public areas.