Experience Flight Simulators
Experience Flight Simulators
Fly, ride, race, and roll in three thrilling simulators.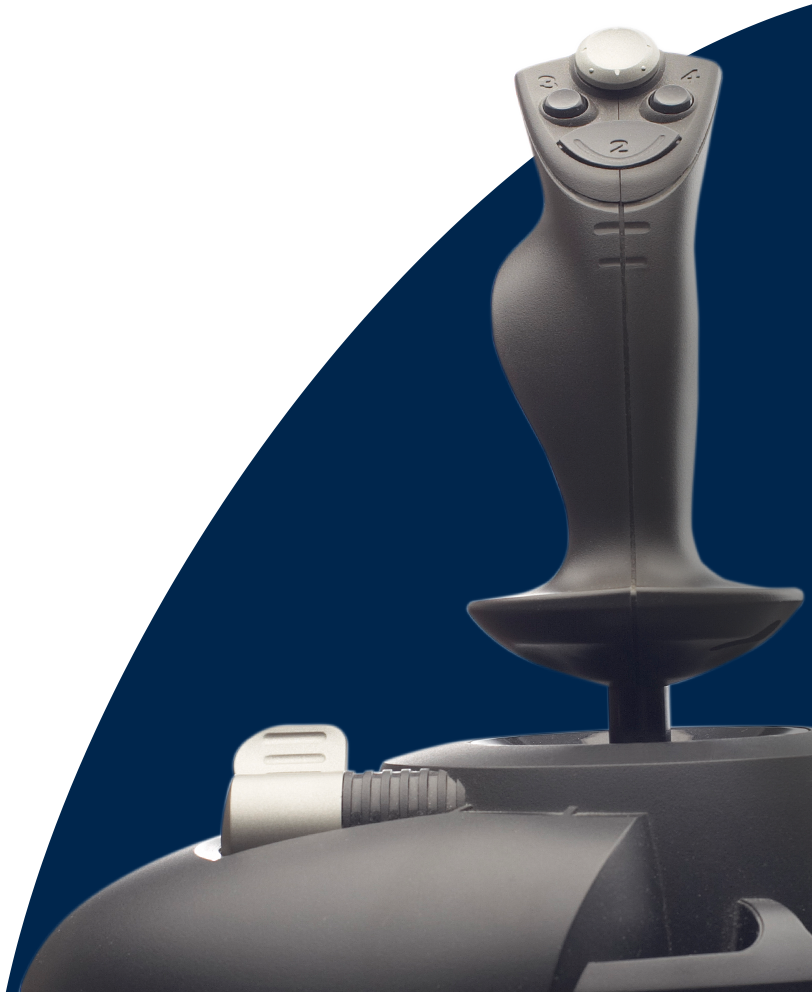 Price
This is a paid experience.
Pulseworks Simulator: $5 all ages.
I-360 Interactive Flight Simulatorr: $7 all ages, $6 members.
Take the Controls! Simulator: Free
Parking Specials
Senior Tuesdays – $5 parking for Seniors
| Virtual Pass | Discovery Pass | Flight Pass | Stargazer Pass |
| --- | --- | --- | --- |
| 1 Virtual Reality Transporter Ticket | 1 Discovery Room Ticket | 1 Motion or 360 Flight Simulator Ride | 1 Da Vinci The Exhibition Ticket |
| 1 Motion Simulator Ride | 1 Planetarium Ticket | 1 Planetarium Ticket | 1 Planetarium Ticket |
| 1 360 Flight Simulator Ride | 1 Omnimax Theater Ticket (Documentary) | 1 Omnimax Theater Ticket (Documentary) | |
| Price: $18.95 | Price: $18.95 | Price: $18.95* | Price: $18.95 |
Value Passes are available at the Science Center on site only. You can purchase them at our Box Office in the main lobby or Planetarium lobby today.
*You can substitute a Virtual Reality Transporter Ticket for Similator Tickets on the Flight Pass for an additional $3
Pulseworks Simulator
The eight-seat, high-tech Pulseworks Simulator will transform the world around you. Each ride is approximately five to six minutes. Riders without adult supervision must be 42 inches tall to ride. If you're planning a group trip, be sure to review our policies.
*Additional ride experiences are available. Please note that the ride menu is subject to change.
Operating Hours
Mon – Sat 10:00 AM – 4:15 PM
Sun 11:30 AM – 4:15 PM
Wild West Mine Ride
Get ready for an action-packed ride with a hapless Sheriff and his trusty steed as they chase a ruthless bank robber through the Wild West. Will the bungling duo survive the runway mine cart ride and bring the bandit to justice?
Dino Safari
Get onboard your jeep and enjoy a unique tour of our dinosaur reserve. You'll get within touching distance of a giant Diplodocus and the ferocious T-Rex as you travel through our jungle. But when disaster strikes and we have a major security breach… chaos reigns. Who will escape: you or the dinosaurs?
Space Chase
Welcome aboard as you join a Space Police squadron in a tense "Space Chase" against a ruthless alien thief. On board the high-octane shuttle, you will race through the galaxy at the speed of light. To serve and protect is your mission and failure is not an option.
Brace yourself and enjoy the ride of a lifetime!
Dracula
"Dracula" is the thrilling show from the award winning "The Curse of Skull Rock". On holiday in Transylvania, teenager Kevin and his bumbling Dad accidentally awaken the undead vampire Dracula.
Ride the Wind
Learn about Earth's atmosphere, natural phenomena like tornadoes, and how air is harnessed to achieve flight and create clean and renewable sources of energy.
Retro Ride
One Lap. No Rules.
Robots of Mars
A wild and wacky animated ride in which the audience soars into a comedy adventure to help Mad Doctor, Sparky the Robot and a band of mechanical misfits defeat the evil Supervisor of Mars and save the Universe.
Cosmic Coaster
Get ready for the ride of your life. This roller coaster is out of this world!
Canyon Coaster
An exhilarating roller coaster adventure in the canyons and caves of the American South West.
I-360 Interactive Flight Simulator
Our two-person I-360 Flight Simulator allows you control your own air combat adventure while trying 360-degree barrel rolls and flying upside down! One rider takes on the role of "pilot," controlling the entire flight experience, while the "gunner" locks on targets and takes down enemies.
For their safety and comfort, riders must be 48 inches tall and less than 250 lbs. If you're planning a group trip, be sure to review our policies.
Operating Hours
Mon – Sat 10:00 AM – 4:15 PM
Sun 11:30 AM – 4:15 PM
Take the Controls! Simulator
Fly a Cessna Skyhawk and other exciting aircraft through the St. Louis Arch using our newly upgraded Take the Controls! simulator. Find yourself in the cockpit of the small aircraft ready to depart from the St. Louis Downtown Airport in Cahokia, Illinois. After a brief introduction, it's full throttle for takeoff and a flight toward Downtown, where you can attempt to fly through the Arch. If your skills aren't quite ready to attempt the fly-through, just buzz around the St. Louis skyline instead.
There are no height or weight restrictions for the Take the Controls! Simulator.
Operating Hours
Mon – Sun 11:00 AM – 3:00 PM
Plan Ahead
Experience Flight is occasionally closed to the public for Flight Academy programs, day camps, or special events.
Currently no closures upcoming
Visit
Members fly at a discount.
Save on your Experience Flight Simulator adventure with a Saint Louis Science Center membership.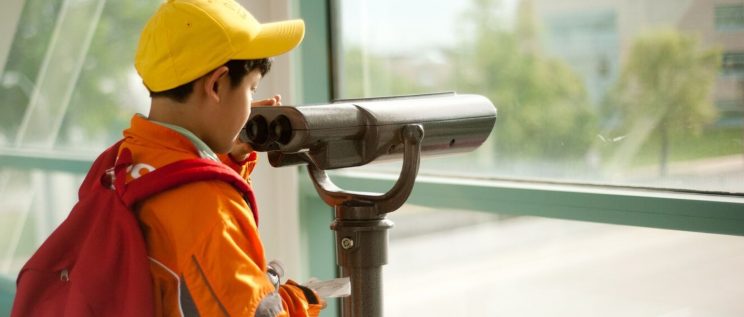 Accessibility
Please call 314.289.4400 for more information.
---
A Message to Our Community Regarding COVID-19
The Saint Louis Science Center is currently closed until further notice in line with our regional and national leaders' efforts to curtail the spread of coronavirus (COVID-19).