Artifacts of Wonder
Artifacts of Wonder
Explore the Saint Louis Science Center Collections
Did you know the Science Center has a collection of over 100,000 artifacts? The Science Center uses its artifacts in exhibits, education, and research to inform our understanding of the region's natural, cultural, scientific, and technological history.
Explore the variety and wonder of the collection here with some stunning examples of artifacts and specimens. Experiencing these artifacts in person creates moments of wonder and curiosity.
About the Science Center Collection
Though many science centers do not have collections, our beginnings as the Academy of Science of St. Louis in 1856 and the formation of the Museum of Science and Natural History in 1959 allowed for the acquisition of a wide variety of artifacts. In 1985, the Museum of Science and Natural History merged with the city's Planetarium to become the Saint Louis Science Center. The Science Center preserves and cares for its collections for the enjoyment and enlightenment of our visitors, now and in the future.
What are the major categories of objects in Collections?
The Collections of the Saint Louis Science Center consist of artifacts and specimens which document the region's natural and technological history. It is the most extensive collection of cataloged artifacts and specimens of any general science museum in the state. These collections have enabled the Science Center to develop a broad array of public programs that combine the use of artifacts, specimens and hands-on exhibits.
Categories include:
Zoology – invertebrates, insects, stuffed and mounted birds, reptiles, amphibians, fish, and mammals
Osteology – bones, articulated skeletons, and skulls
Paleontology – plant fossils, animal fossils, dinosaur bones, petroglyphs, trace fossils, casts
Geology – gems, rocks, minerals, and meteorites
Archaeology – pottery and various stone tools, including an unparalleled collection of Mississippian artifacts.
Ethnology – cultural artifacts from around the world
Technology – cameras, televisions, radios, telegraphs, computers, navigational instruments, lighting implements
Medical tools and equipment – representing 25 fields of study in medicine
Transportation – spacecraft, train, ship, and airplane models, informational sheets, photographs, etc.
Space and popular culture artifacts – toys, commemorative space artifacts, real space program artifacts
Where can you see Collections objects?
In almost every gallery of the Science Center! Look around and see what you can find.
Also look for Special Collections displays:
Artifact of the Month
Collections Wall
Special Exhibitions displays
OMNIMAX® Theater displays
A new Collections Artifact is posted on our blog every Wednesday at 10AM! Be sure to check it out.
Collections Artifact Of The Week
---
See some of these amazing artifacts in person! Take a tour of Collections Storage – just for Science Center members!
Virtual Tours
Want to learn more? Join our Collections Manager, Kristina Hampton as she explores different areas of the Collections in these virtual tours. Check back for more virtual tours, coming in the near future!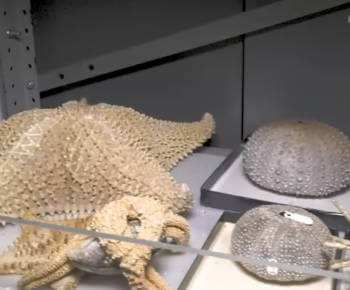 Collections Tour – Zoology
Take a closer look at animals from land, sea, and sky, including a bird that has been extinct for 100 years! As a special bonus, Kristina will be joined by Mike Dawson, Conservation Education Liaison from the Saint Louis Zoo, to discuss animal anatomy.
Spectacular Spacecraft
Join us for this virtual collections tour as we explore spacecrafts that are both real and imaginary. Plus, learn about St. Louis' contributions to aerospace technology from the experts at Boeing.*
Collections Tour – Medical
The medical category in Collections includes almost 11,000 objects representing 25 fields of study in medicine. These artifacts illustrate the practices of medicine, surgery, dentistry, and pharmacy in the St. Louis area during the period 1780 to the present, and provides a picture of various technological developments in medicine. Learn more about how the collection documents St. Louis' evolution into a major area for medical centers and research.
Wonder Women of Science
Women have made significant contributions to science for centuries, although they are often overlooked or relatively-unknown. Many females have pioneered the way and made major advancements in the fields of medicine, paleontology, technology, aviation, and aerospace. Learn more about some of these remarkable women pioneers, and see objects celebrating their contributions to science.
Collections Tour – Archaeology
Explore the archaeological artifacts in the Collections, including stunning Mississippian objects of national significance. Learn more about why the Science Center has such a large archaeology collection, and take a closer look at archaeological treasures from around the world.
Ask our Collections Staff!
What is the most surprising object in the Collections?
The shrunken heads from Brazil, or the suit of Japanese samurai armor and swords.
What objects do you first notice when you enter the Collections Storage area?
The Bears! Four taxidermy bears greet you as soon as you step into storage.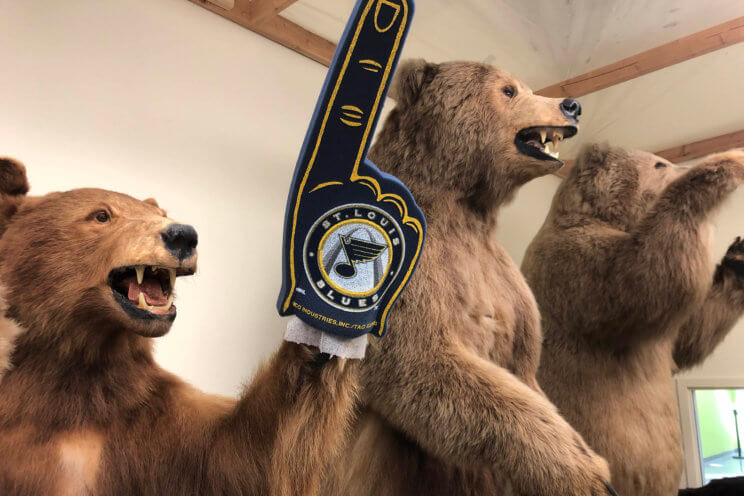 What is the creepiest object(s) in the Collections?
The preserved wet specimens are pretty creepy!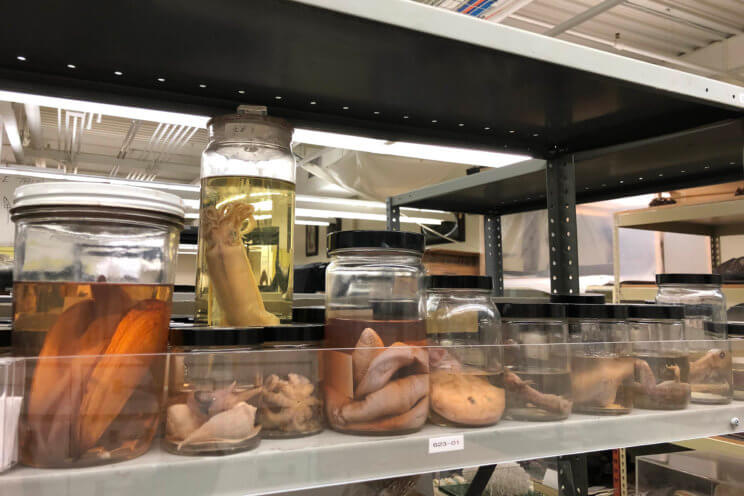 What is the oldest object in the Collections?
The fossils. We have some fossil ferns that date to the Pennsylvanian period, approximately 300 million years ago.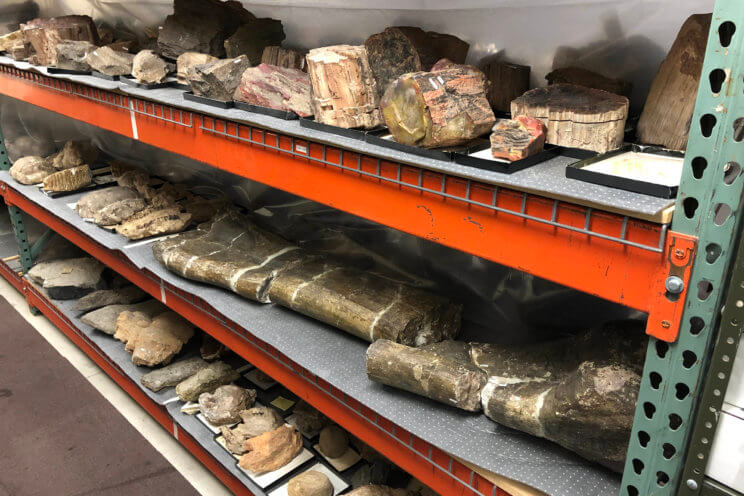 What is the most valuable object in the Collections?
Every object is priceless and irreplaceable! The real value is what the object tells us about science, technology, our region, and the world around us.
Something for you to collect! Collector Pins!
Get your Saint Louis Science Center collector pins at our main desk in the front lobby. Each pin is $1.
The pins are limited editions! We won't produce anymore of these one of a kind pins. Once they are gone, they are gone!
Get them all today and help support STEAM and educational programs at the Saint Louis Science Center.
As newer pins are added, you can add to your collection!
Visit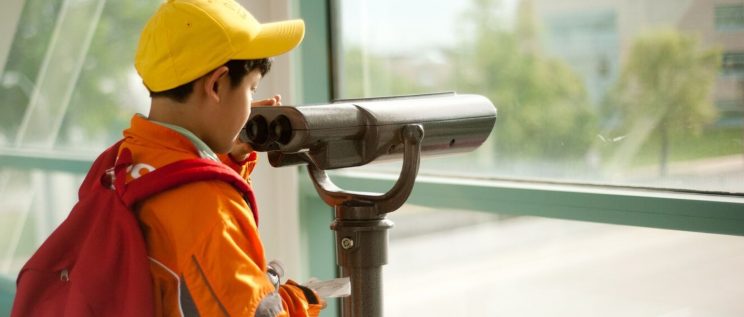 Members Get Discounts & Free Tickets
Members get discounts to Flight Simulators and VR Transporter. Members can watch star shows for FREE every day at the Planetarium with a Saint Louis Science Center membership.
Accessibility
The Saint Louis Science Center is accessible to visitors with disabilities, as well as visitors with strollers, scooters, and walkers. Elevators and ramps serve all public areas.