Laser Light Shows
LASERS.
Fully immerse yourself in the music of your favorite artists as their songs come alive in a 360-degree environment of light and sound!
The McDonnell Planetarium's Laser Show Series fuses music, laser artwork, immersive lighting, and 3D-atmospheric effects to create an unforgettable live experience.
To our visitors, learn about how you can Explore Safe.
Laser Shows will return to the McDonnell Planetarium in 2021! Please check back for schedule updates.
Purchasing Laser Show tickets helps support STEAM and educational programs at the Saint Louis Science Center
Laser Show Pricing

This is a paid experience.

Ages

Price

All
$10
Parking is included with your ticket to the Laser Show.
No discounted tickets for members, and free Membership Planetarium tickets are not available for Laser Shows.
Note: Laser light shows feature loud music and flashing lights. These programs are not recommended for those with sensitivity to light or sound.
Laser Show Frequently Asked Questions
Laser shows are like going to a concert but without the band! We fuse popular music, real-time laser artwork, immersive 360-degree lighting, and 3D-atmospheric effects to bring your favorite music to life like you have never seen it before.
Didn't you used to do laser shows?
Yes! Laser shows were a favorite attraction at the James S. McDonnell Planetarium for generations of St. Louisans. Our new shows bring lasers into the 21st century by featuring the newest laser projectors available and the addition of 3D-atmospheric effects that allow the laser beams to be seen above the audience in mid-air!
No, our laser shows take place inside the warmth and comfort of the James S. McDonnell Planetarium. We are home to the largest fulldome laser show in the United States!
Are laser shows suitable for children?
This depends on the show and your child. Laser shows feature loud music and flashing lights in the dark environment of the Planetarium that may be scary for young children. Some shows feature music and lyrics intended for an adult audience and may include profanity. We do not prohibit children, but viewer discretion is advised.
I am sensitive to flashing lights; should I see a laser show?
Laser shows feature flashing lights and loud music. We do not recommend laser shows if you are sensitive to light or sound.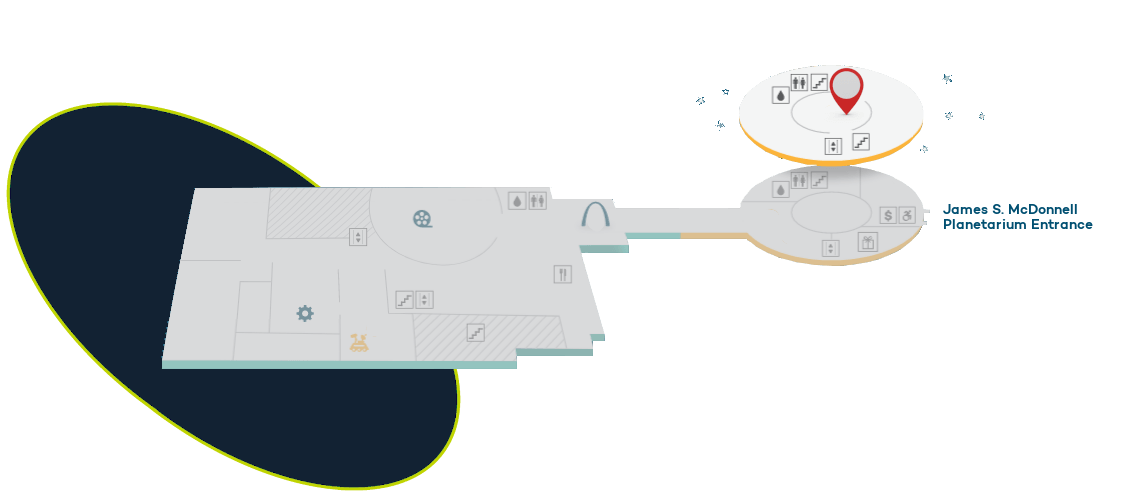 Laser Shows take place in the Star Bay, located on the 2nd floor of the Planetarium. Access is available through the stairs or elevator from the main Planetarium lobby.
Membership
Members stargaze for free.
Love the Planetarium? Become a Science Center member and watch star shows for free with every visit, as well as get a full year of additional members-only benefits.
Plus, members help support the Science Center and our mission to make science learning open to everyone.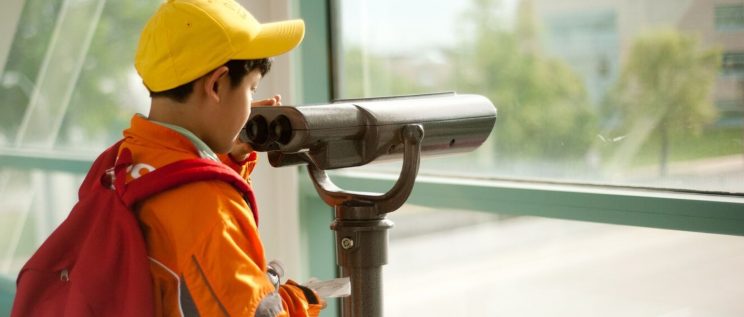 Accessibility
Elevators and ramps serve all public areas of the McDonnell Planetarium.
We also offer hearing assist devices for Planetarium star shows. When ordering tickets, please let your reservationist know you're interested in a hearing assist device, or speak with a Planetarium team member before your program begins.