Energy Stage
Energy Stage
About
Science comes alive – right before your eyes.
Come witness the excitement of live science at our Energy Stage. These fun and interactive live shows highlight different areas of STEM daily.
Price
This attraction is free.
Experience STEM in Action
The Energy Stage pulls its inspiration from the joule, a unit of energy from which many things can be brought to life. Through exciting and entertaining demonstrations using fire, electricity and more, Science Center educators will ignite and deepen the curiosity of the Energy Stage audiences by showcasing all areas of STEM. Some lucky guests will even able to join our educators on stage!
GermBusters! A STEAM Performance Suited for a Pandemic
If you had to pick one topic in science that's on just about everyone's mind right now, viruses are probably a safe bet. The global SARS-COV-2 pandemic has stretched into more than a quarter of the year and, with no end in sight, remains an area of focus for scientists and doctors around the world. It's something that John Nahon, Manager of Energy Stage and Earth Sciences at the Saint Louis Science Center, believes the community needs to know more about.
Visit
Membership does more.
As a nonprofit, the Saint Louis Science Center relies on memberships, donations and ticket sales to support free galleries like Energy Stage, our education programs, community outreach and daily operation.
If you'd like to support the Science Center's mission, learn more about membership, make a one-time gift in support of the Science Center, or get tickets to see a show.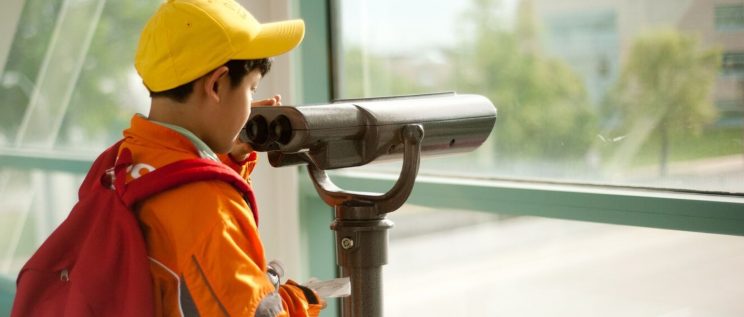 Accessibility
Energy Stage is accessible to visitors with disabilities, as well as visitors with strollers, scooters, and walkers. Elevators and ramps serve all public areas.