Members Enjoy Discount Special Exhibitions Tickets & A Full Year Of Benefits!

Enjoy discount tickets to POMPEII: The EXHIBITION and a full year of exclusive benefits, events and discount just for members. With your membership, you will get FREE parking, McDonnell Planetarium and Discovery Room tickets with EVERY visit. You'll also be the first to see everything – including special invitations to preview special exhibitions, films, and galleries. You can visit again and again and enjoy free member tickets, discounts and so much more.
Plus, your membership helps make our mission possible by supporting our continued development of innovative exhibits, educational programs and events that ignite and sustain a passion for science and technology throughout our community.

Members enjoy discount tickets: $12.95 All Ages*
Non-members: $19.95 adults
*FREE for children 4 and under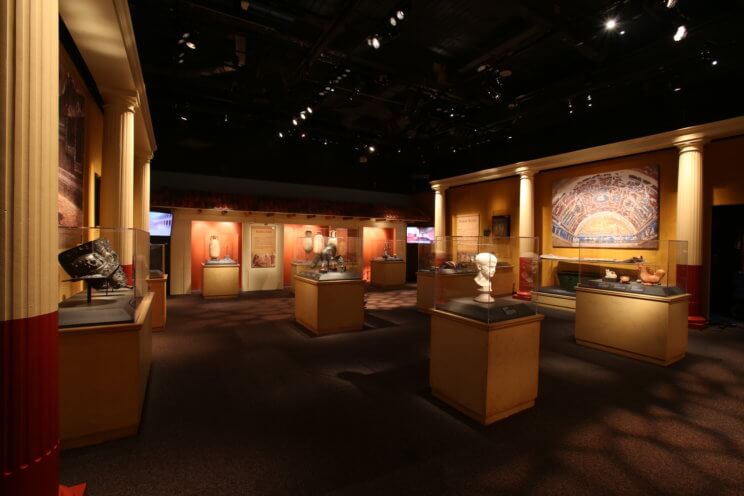 Membership Levels
Become a Member
Join today to enjoy invitations to Members-only events, films and exhibition previews, free phone reservations, advanced registration for summer camps and more.
Every Science Center Member will also receive:
Free parking with every visit, 10% dining and shopping discounts, discounts on special exhibitions, attractions, classes and birthday party packages, a subscription to NewScience magazine, membership to ASTC Passport Program, and the following level-specific benefits:
Benefits

Family & Friends MAX

$175

Family & Friends Plus

$120

Family & Friends $89
Best Value

New or Renew
Purchase
Purchase
Purchase
Purchase
Purchase
Give a new Gift
or Renew a Gift
Purchase
Purchase
Purchase
Free OMNIMAX Theater tickets
20
14
10
4

X

Our OMNIMAX Theater is temporarily closed for a high-tech transformation.
It will reopen in late November. Learn More →

MEMBERSHIP BENEFITS WITH EVERY VISIT

Free parking for one car
Free Planetarium Show tickets

8

8

6

2

X

Free Discovery Room tickets

8

8

6

2

X

Discounted special exhibition tickets

8

8

6

2

2

ASTC Travel Passport Program
10% off dining and shopping discounts
Discounts on attractions, classes and birthday party packages
Subscription to NewScience
20% off Summer Science Blast Camp discount

X

X

X

Smithsonian Affiliate Membership

X

X

X

X

Personalized membership cards
2
2
2
1
1
Noteworthy
Supporting Memberships
Make an even bigger impact by becoming a Supporting Member. Members of The Einstein Society, Galileo Society and Newton Society maintain, strengthen and expand the Science Center's ability to ignite and sustain lifelong interests in science and technology.
Smithsonian Institution Affiliation
Purchase a Science Center membership at the Friends & Family MAX Level, and the Smithsonian Affiliate Membership is included as an added benefit at no additional charge. Benefits include discounts at participating Smithsonian affiliates.
ASTC Passport Program
The Association of Science-Technology Centers (ASTC) Travel Passport Program entitles all Saint Louis Science Center members to free or discounted admission at nearly 300 ASTC institutions. Click the button below for a state-by-state guide to your reciprocal benefits.
For members visiting the Saint Louis Science Center from another ASTC affiliated museum, you are entitled to one free parking ticket and six free tickets to a Discovery Room session and/or a Planetarium show. Visitors may also receive $1-off tickets to the OMNIMAX Theater and special exhibitions. ADMISSION IS FREE!
Membership Information & FAQs
Find answers to frequently asked membership questions, including questions about discounts, policies for lost cards, corporate matches for membership contributions, and more.
Up to two adults living in the same household may be listed on the membership card.
When visiting, at least one member named on the membership card must be present. Children with adult chaperones should present their parents' Saint Louis Science Center Membership card at the Membership Services desk in the Oakland Building lobby.
Memberships are nontransferable and cannot be shared between households.
Membership benefits are active for one year from month of purchase and cannot be extended.
Free OMNIMAX Theater tickets expire when membership term expires and cannot be transferred or extended.
Memberships can be revoked without refund due to improper usage.