Hurricane on the Bayou
Follow four musicians as they sound the call to restore the vital wetlands of Louisiana
A powerfully moving large format film unlike any other, Hurricane on the Bayou carries audiences behind today's news headlines on a journey deep into the soul-stirring heart of Louisiana – before, during and after the unprecedented devastation of Hurricane Katrina.  Unfolding against the poignant backdrop of the most costly natural disaster in America's history, MacGillivray Freeman's IMAX® cameras follow a group of four musicians, both legendary and rising, as they explore the electrifying culture of New Orleans: speed through the beautiful, alligator-filled bayous on airboats; recount their heart-wrenching, personal stories of Katrina; and most of all, bring the focus to the rapidly disappearing wetlands that are New Orleans' first line of defense against deadly storms.
Price
This is a paid experience.
Children (ages 2-12): $9
Adults (ages 13-59): $10
Seniors (ages 60+): $9
College Students with ID: $9
Military: $7
Members: Free tickets based on membership level
Vanishing at an astonishing rate of one acre every 38 minutes according to the U.S. Geological Survey, the wealth, cultural vitality and very future of New Orleans depend on the preservation of these wetlands.  
Narrated by Academy Award®-winning actress Meryl Streep and driven by a rousing Jazz, Blues and Gospel-fueled soundtrack, Hurricane on the Bayou is both a haunting document of a storm's human effects and a compelling call to restore Louisiana's wetlands, rebuild New Orleans, and honor the place where America's most vibrant home-grown culture was born.  
In early 2005, two-time Academy Award®-nominated producer/director Greg MacGillivray began shooting Hurricane on the Bayou as a story he hoped would sound the alarm on the destruction of Louisiana's vital wetlands and how a hypothetical hurricane could lead to a massive flood in New Orleans.  Yet he could never have predicted that the very nightmare he was exploring on film was about to become real life – and that New Orleans would fall victim to a history-changing catastrophe in the middle of the film's production.  Now, just as the MacGillivray Freeman filmmaking team had done in the wake of tragedy while filming its award-winning film Everest, they switched gears while in motion, broadening Hurricane on the Bayou to provide an eye-opening visual panorama of all that Katrina had wrought – and creating a larger-than-life look at what the nation would stand to lose without the rollicking music, rich culture and astonishing natural beauty of New Orleans and its surrounding areas.  
There are no upcoming events at this time.
Visit
Members watch for FREE!
Get your free OMNIMAX tickets with a Saint Louis Science Center membership.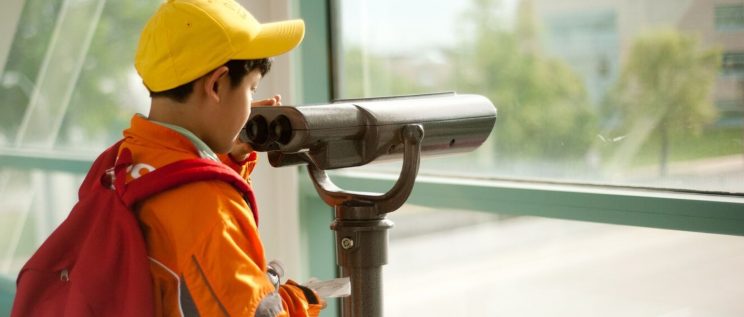 Accessibility
Convenient wheelchair accessible seating for the OMNIMAX is available via the 3rd floor theater entrance. Elevators and ramps serve all public areas of the OMNIMAX.
OMNIMAX offers the Rear Window® captioning service for all films at all showtimes, unless otherwise noted. Assisted listening devices are also available. When ordering tickets, please let your reservationist know you're interested in Rear Window captioning, or see an usher before your film begins.