Pulse: A Stomp Odyssey
Explore and Experience the Rhythms of the World
Pulse: A Stomp Odyssey is a 2002 short documentary film inspired by the Theatrical Production Stomp. The film begins with the members of "Stomp" pounding out a beat from the windows and fire escapes from several floors of a rundown NYC apartment building (the multiples stories are seen to excellent effect on the giant vertical screen) and proceeds with brief segments, cut together with often clever segues, depicting the various international troupes performing in their own parts of the world. (Hollywood Reporter) Some featured performances include Brazil's Timbalada, South Africa's Bayeza Cultural Dancers and Les Percussions de Guinée.
Price
This is a paid experience.
Children (ages 2-12): $9
Adults (ages 13-59): $10
Seniors (ages 60+): $9
College Students with ID: $9
Military: $7
Members: Free tickets based on membership level
Pulse: A STOMP Odyssey is a celebration of the global beat, an exploration of the sights and sounds of continents and cultures, guided by the internationally acclaimed performers of the sensational stage show STOMP. Audiences travel a world brought brilliantly alive on the large-format screen and discover the universal language of rhythm.
The film is a visual and auditory celebration of diversity and culture, rhythm and humanity. It introduces audiences to percussion groups from locales and backgrounds as disparate as Timbalada of Brazil to the Kodo drummers of Japan, from the American Indian Dance Theater to the Jackie Robinson steppers of New York. The film chronicles a world without boundaries or prejudices and provides a striking example of the global spirit that is a common thread within us all.
There are no upcoming events at this time.
Visit
Members watch for FREE!
Get your free OMNIMAX tickets with a Saint Louis Science Center membership.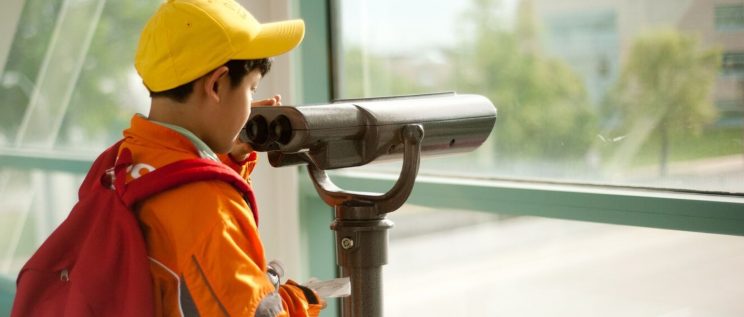 Accessibility
Convenient wheelchair accessible seating for the OMNIMAX is available via the 3rd floor theater entrance. Elevators and ramps serve all public areas of the OMNIMAX.
OMNIMAX offers the Rear Window® captioning service for all films at all showtimes, unless otherwise noted. Assisted listening devices are also available. When ordering tickets, please let your reservationist know you're interested in Rear Window captioning, or see an usher before your film begins.