Hockey: Faster Than Ever
Hockey: Faster Than Ever
The fastest game on Earth.
Discover the science behind ice hockey in our special exhibition Hockey: Faster Than Ever. Technology, physics, and other topics highlight the advances of the sport over time and demonstrate how science is everywhere in hockey.
Reservations for this exhibition are not required but can be made online or by calling 314.289.4424.
NOTE: While some activities take place in an area that is designed to replicate a hockey rink, there is no ice. Hockey gear, including ice skates and hockey sticks may not be brought into the exhibition.
Explore:
Historical objects and artifacts telling the transformation of the game through its history
State-of-the-art equipment, including gear used by current NHL players
"Hockey Science Lab" where guests can try hands-on hockey activities and interactives
Additionally, the Science Center has partnered with the St. Louis Blues and the Plager Family to display memorabilia highlighting the history of hockey in St. Louis.
Items are also on display from the collection of Tony DeLia.
Items from the Plager Family include:
Jerseys belonging to Bob Plager and Barclay Plager
Bobby Plager's game-used gloves and shoulder pads and his travel equipment trunk
Stanley Cup replica trophy with names inscribed
Original arena plaques
Items from the St. Louis Blues include:
Pads worn by Goalie Jordan Binnington during the 2020-21 Season
Niko Mikkola's custom made 2022 Winter Classic stick
Ville Husso Stanley Cup Final issued jersey (2019)
Hockey sticks used by ten St. Louis Blues players during the Stanley Cup Finals
Items from the collection of Tony DeLia
Exhibition Pricing

This is a paid experience.

Ages

Price

Members
$12.95*
Children (ages 5-12)
$14.95
Adults (ages 13-59)
$16.95
Seniors (ages 60+)
$14.95
Children 4 and under
FREE**
Military
$14.95. Discount Available On-Site
Groups: Pricing available for all groups
*Members get a discount!
Become a Member
**There is no charge for Children 4 and under, but a free ticket is still required.
Highlighted Interactives
Reaction time – how many lights can you hit in a minute?
Slapshot speed – what's your highest speed in 3 shots?
How many targets can you hit with your puck in 30 seconds?
Stanley Cup touchscreen
Hockey Collectors Pin
Be sure to pick up your limited edition Saint Louis Science Center Hockey Collector Pin at our main box office! Only available in limited quantities, get yours before they sell out!
Highlighted Objects
A real Zamboni ice resurfacer
Vintage skates and gear from the late 19th and early 20th centuries
Displays demonstrating the evolution of protective gear
Display lockers outfitted with jerseys and current gear of NHL stars
HOCKEY: Faster Than Ever is an exhibition produced and toured internationally by Flying Fish in collaboration with the Montreal Science Centre, supported by the NHL and the NHLPA.
What is Hockey: Faster Than Ever?
This special exhibition is all about the science, engineering, and history of hockey! It's a walk-through exhibition with real artifacts, immersive experiences, and hands-on interactives. It covers the basic history of hockey and its rules, an in-depth look at just how much technology goes into the game. It also features a lot of our special St. Louis connection with the sport.
Tickets are sold for a specific date and time. You can purchase your tickets online by clicking the button on the page above, titled "Buy Tickets." This will ensure your time slot is held to enter the exhibition.
Additionally, you can buy tickets at the museum box office for the next available time period once you arrive. Keep in mind that time slots can sell out so you may have to wait until the next open time. To avoid this, we encourage you to purchase your tickets in advance.
Your ticket is good all day, however, we are limited by capacity, and cannot guarantee re-entry. Please plan your ticket times accordingly.
How do we purchase group tickets?
All pertinent information can be found on our Group Visits page.
How long will it take to view the exhibition?
Guests typically spend between 45 and 60 minutes in Hockey: Faster Than Ever. Many visitors plan for more time to experience the rest of the Saint Louis Science Center.
How long can I stay in the exhibition?
You may visit as long as you like or until the exhibition closes. Please note that Hockey: Faster Than Ever is a timed-entry exhibition and the last guests will be admitted to the exhibition 1 hour prior to closing time so please plan your visit accordingly. No re-entry will be permitted.
Are children allowed in Hockey: Faster Than Ever?
Please note that all children must be accompanied by an adult while visiting. The exhibition is intended for the whole family, though small children may need your group's assistance with some of the interactives.
Please note that all children must be accompanied by an adult while visiting.
Can I bring my own personal hockey equipment into Hockey: Faster Than Ever?
Unfortunately, all personal sports equipment is prohibited during General Admission hours. If you would like to bring your personal equipment into Hockey: Faster than Ever, please contact our group sales representative to book a private reservation.
Will you make accommodations for some in our group that have sensory needs?
We cannot guarantee considerations for those with sensory needs. We recommend visiting on our slower days, usually Monday or Thursday, or calling into our Reservation office to see if we can create a bespoke experience!
No, there isn't an audio tour.
Are there Hockey: Faster Than Ever tours?
We do not offer group or individual tours.
Are food and beverages allowed in the exhibition?
No food or drink is allowed in the exhibition.
Soda cups from the various food eateries at the Science Center need to be left out of the exhibition.
Hot food items like pizza must not enter the exhibition even if they are in a box.
Bags of chips, popcorn, etc. need to be tucked into a bag.
Water bottles with a sealable lid are permitted so long as they are not consumed inside the exhibition.
Can I take photographs or film in the exhibition?
Flash photography is prohibited. Photography and filming without a flash, including all pictures taken with cell phones, are encouraged in Hockey: Faster Than Ever.
Share your photos on Instagram and tag us @stlsciencecenter. You can also share your experience and photos on Google!
Are cell phones allowed in the exhibition?
In order to encourage a respectful atmosphere, we ask you to please silence your cell phone while in Hockey: Faster Than Ever.
With additional support by:
Special thanks to our media partner
Hockey Programs for Groups
Groups of 10 or more can receive special discounts to Hockey: Faster Than Ever with advance reservations. Call 314-289-1419 to speak to our Group Sales Manager, or visit our Groups & Field Trips page for more information.
EXCLUSIVE BENEFITS FOR GROUPS 10 OR MORE
Discounted tickets
No phone service fees
Reserve now, pay later
Bus and shuttle parking available
Can't do a coordinated group visit? No problem.
Have your business, organization or school district ask about setting up a promo code for discounted individual purchases.
Visit
Members get in with a discount.
Save on your Hockey: Faster Than Ever tickets with a Saint Louis Science Center membership.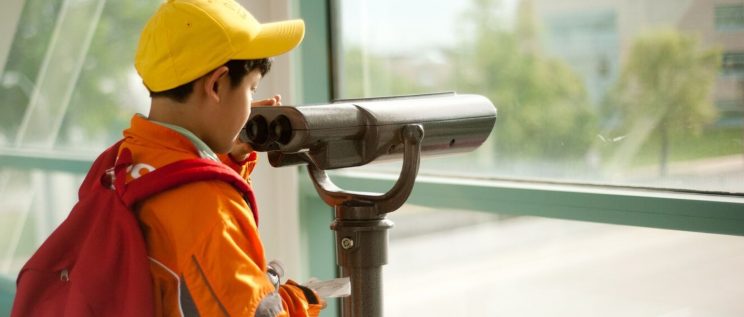 Exhibit Policies
One(1) adult chaperone for each ten(10) children
No food or beverages are allowed in the exhibition.
No pencils, pens, markers or any other kind of writing implements are allowed.
Photography is allowed.
Accessibility
The exhibition is accessible to visitors with disabilities, as well as visitors with strollers, scooters, and walkers. Elevators and ramps serve all public areas.