Virtual Reality Transporter
Virtual Reality Transporter
Explore the universe from the best seat in the house.
Journey through space and time with our state-of-the-art motion-based virtual reality exhibit. The latest visual display technology allows you to dive into the darkest depths of a prehistoric ocean, or feel like you're floating through space from the cargo bay of the Space Shuttle Discovery.
Welcome back to your science center.
To our guests, members and donors, learn about how you can Explore Safe here.
Price
This is a paid experience.
Members: $9
Non-members: $10
Tickets for the Virtual Reality Transporter are available at the Science Center. Call our box office at 314.289.4400 for more information.
Masters of Motion
While VR technology mimics the immersive visuals of the real world, Pulseworks motion and effects technology confirms what wearers are seeing by providing input to their other senses. Dynamic motion provides important cues to the brain that they are really traveling, and stunning surround-sound audio and other effects heighten feelings of realism. The effect of the VR Transporter is so powerful that many guests will try to reach out and touch objects as they pass by.
Featured Adventures
Riders must be at least 42 inches tall. Eyeglasses and hats may not be worn during the adventure.
Santa's Christmas Rush
It is Christmas Eve and winter winds have caused Santa to lose presents all over the city! Jump onto one of Santa's futuristic jet powered recovery sleds and take a breathtaking VR journey through canyons of city skyscrapers and unimaginable nooks and crannies to find and retrieve the lost packages and make sure Christmas comes on time!
Santa's Christmas Rush is full of holiday tunes, fun and surprises.
Wing Walker
This virtual reality experience takes place during an air show in Key West, Florida where you'll fly along on a 1940's Stearman Biplane. Feel the thrill of adventure as you sail through the skies while undergoing incredible speeds and daring maneuvers. For those who enjoy the beauty of flight, this new immersive motion ride is for you!
Apollo 11 & Beyond VR
Climb aboard a massive Saturn V rocket and blast off for adventure to witness humankind's first inspiring steps on the Moon. Learn how early spaceflight pioneers like the Apollo astronauts made the successes of the subsequent Space Shuttle program and International Space Station possible and helped forge a new path towards long-term planetary exploration. Glimpse how small steps will lead to giant leaps in the future as the exploration of Mars begins.
Spacewalk: Danger in Orbit
Blast off into space in the cargo bay of the Space Shuttle Discovery as you embark on an exciting extravehicular activity (EVA). Tour the International Space Station and fly through space on crucial missions using NASA's new, state of the-art manned-maneuvering unit.
Prehistoric Undersea Adventure
Dive into prehistoric seas and experience the amazing marine life of the distant past. Swim with primordial creatures and tour the ocean floor without ever leaving land.
Membership
Members ride with discounted tickets.
Become a Science Center member and ride the Virtual Reality Simulators at a discount, as well as get a full year of additional members-only benefits.
Plus, members help support the Science Center and our mission to make science learning open to everyone.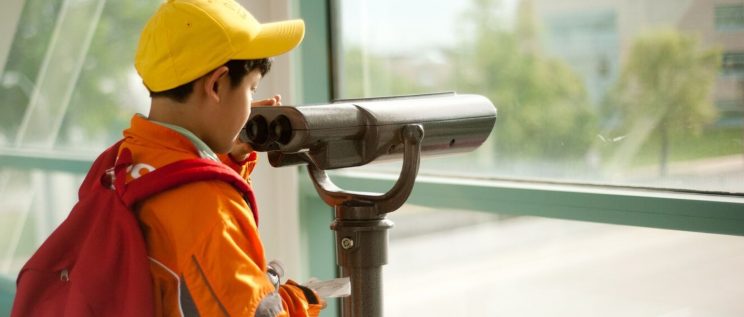 Accessibility
Please call 314.289.4400 for more information.