Great Bear Rainforest
A Magical Environment. Unchanged for 10,000 years.
Journey to a land of grizzlies, coastal wolves, sea otters and the all-white spirit bear — the rarest bear on earth — in the film Great Bear Rainforest. Hidden from the outside world, the Great Bear Rainforest is one of the wildest places left on earth. Found on Canada's remote Pacific coast, it is the last intact temperate rainforest in the world—a place protected by the region's indigenous people for millennia. Now, for the first time ever, experience this magical world in IMAX and giant screen theatres, and discover the land of the spirit bear.
To our guests, members and donors, learn about our guidelines, how to make a reservation and our new hours.
Omnimax Theater Safety Protocols

DVS/Descriptive Narration is not available for this film.
Movie Pricing

This is a paid experience.

Ages

Price

Members
FREE*
Children (ages 2-12)
$8.95
Adults (ages 13-59)
$10.95
Seniors (ages 60+)
$8.95
College Students with ID
$8.95
Military
$7.95
Combo (1 OMNIMAX ticket & 1 Planetarium Ticket*)


*Available for purchase at the box office only.

$13.95
Groups: $8 per person for all groups
*Free tickets based on membership level
Become a Member
There are no upcoming events at this time.
WHAT IS A SPIRIT BEAR?
The spirit bear is a subspecies of the North American black bear that has white fur due to a rare genetic trait. Spirit bears are only found in the Great Bear Rainforest. No one knows exactly how many spirit bears there are, but estimates range from 50 to 100. They truly are the rarest bears on earth!
Group Visits
Invite your students to have a learning experience they won't forget! Book a group visit to see Great Bear Rainforest and become immersed in the biology, geography, environmental sciences and other key school curriculum. Download the Educator Guide for hands-on activities aligned with Next Generation Science Standards (NGSS) and Common Core ELA and Social Studies. Schedule your group visit now by getting more information about Group Visits.
Membership
Members get free OMNIMAX tickets.
Become a Science Center member and receive free Omnimax tickets and discounted admission to feature films, as well as a full year of additional members-only benefits.
Plus, members help support the Science Center and our mission to make science learning open to everyone.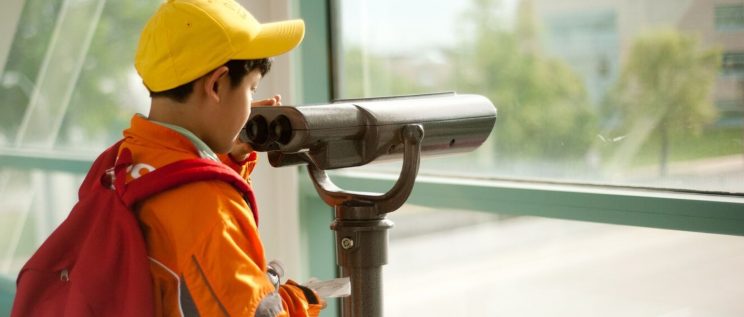 Accessibility
Convenient wheelchair accessible seating for the OMNIMAX is available via the third floor theater entrance. Elevators and ramps serve all public areas of the OMNIMAX.
OMNIMAX offers hearing assistance that is not available in any theater in the region. This includes new adjustable caption devices, new hearing assistance devices with Descriptive Video Services(DVS) and Telecoil. When ordering tickets, please let your reservationist know you're interested in these items, or see an usher before your film begins.
DVS/Descriptive Narration is not available for this film.