Dinosaurs of Antarctica
Welcome to the lost prehistoric world of Gondwana.
From the Permian through the Jurassic, journey to the south polar landscapes of Antarctica hundreds of millions of years ago. Roam the primitive forests and thick swamps with bizarre dinosaurs and colossal amphibians. Enter a surreal world of bug-eyed giants and egg-laying mammals—where survival means enduring the sunless, six-month polar winter surrounded by meat-eaters with night vision. Join intrepid Antarctic scientists on a quest to understand the ice continent's profound transformation—and to predict the future as humans drive dramatic change. Welcome to the lost prehistoric world of Gondwana. Welcome to Antarctica.
Rating: General
Runtime: 40 min
OMNIMAX Theater Safety Protocols

Same-day tickets for OMNIMAX films are available online, at the Science Center, or by calling our box office at 314.289.4400. Feature films may have special pricing. Discounts are available for groups of 10 or more.
Member benefit: To claim your free or discounted tickets, you can also call the Membership Reservations phone line, 314.289.4424 to reserve your spot without a fee.

The first original large-format dinosaur film in over a decade, Dinosaurs of Antarctica follows a team of paleoecologists on a quest to understand the southern continent's profound transformation from a land rich with forests, swamps and life to a cold tundra. The film will bring the amazing dinosaurs and other prehistoric creatures that roamed this lush landscape to life.
Meet the newest dinosaurs, like Cryolophosaurus and Glacialisaurus, as well as the dedicated scientists who explore the warming continent to find them and understand their habitat. The film uses computer graphics to recreate the spectacular appearance and movement of the newly-discovered species.
Movie Pricing

This is a paid experience.

Ages

Price

Members
FREE*
Children (ages 2-12)
$8.95
Adults (ages 13-59)
$10.95
Seniors (ages 60+)
$8.95
College Students with ID
$8.95
Military
$7.95
Groups: $8 per person for all groups
*Free tickets based on membership level
Become a Member
Educator Guide
The Dinosaurs of Antarctica Educator Guide, created by Discovery Place Education Studio in Charlotte, North Carolina, in partnership with Giant Screen Films, is appropriate for students in grades kindergarten through eighth. The guide is most beneficial when used as a companion to the film but also useful as an independent resource. Educators are encouraged to modify the learning activities included in this guide to meet the needs of their students' functional level and to support specific state standards. Activities developed for this guide support the Next Generation Science Standards (NGSS) and national Common Core ELA and math standards. However, educators will find that the Dinosaurs of Antarctica film and guide align with other content areas such as geography. This guide focuses on the scientific understanding of Antarctica's geological and ecological history while exploring the career understandings of scientists who studied Antarctica. Students will examine the roles of a climatologist, paleontologist, and geologist by completing hands-on activities related to work in the field. This guide consists of 16 engaging lessons that have been approved by teachers.
Dinosaurs of Antarctica is a story about Antarctica's geological and ecological history, specifically focusing on the Permian and Triassic extinction and Antarctica's climate transition from Icehouse to Green-house, creating a connection to present-day climate science. The film highlights the expedition to Shackleton Glacier featuring scientists from the Natural History Museum of Los Angeles and Field Museum in Chicago, along with other academic institutions. During the exploration, scientists uncover Antarctica's past through the discovery of ancient animal and plant fossils. Utilizing computer-generated imagery, Dinosaurs of Antarctica brings to life the eras of Antarctica's history and utilizes attributes of the giant screen to convey challenging scientific concepts such as plate tectonics, geological time and climate processes. During the film, viewers will shadow a team of scientists as they encounter extreme weather conditions to excavate fossils that will deepen our understanding of life on Earth.
Make it a field trip!
Educators, want to bring Dinosaurs of Antarctica into your classrooms? Check out our virtual field trip! Learn how scientists study fossils in such an extreme environment, then work as a team to solve the challenges a paleontologist faces while excavating fossils in Antarctica throughout this phenomena-based program!
Meet the tyrannosaurs family tree in our newest special exhibition!
This fall, Tyrannosaurs: Meet the Family–the world's first exhibition showcasing the newly revised tyrannosaur family tree–comes crashing into the Science Center, giving you the chance to learn more about the entire tyrannosaur gang!
Come face-to-face with a life-sized T. rex, see a dramatic array of fossils and casts of tyrannosaur specimens, run for your life in a virtual experience, hatch a dinosaur egg and more in this immersive, multimedia exhibition that sheds new light on these ancient carnivores.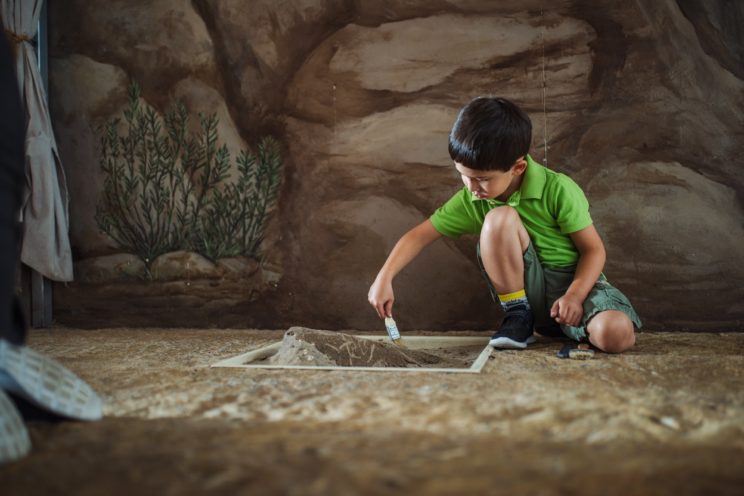 Dinosaurs galore at your Science Center!
Visit our ecology and environment gallery for even more awesome dinosaur science, including our Dana Brown fossil dig site and prep lab!
Pretend you're a paleontologist as you chip away at the dirt to uncover dinosaur fossils buried deep beneath the earth in a reconstruction of the Badlands of Montana. Stop by the prep lab to watch staff and volunteers work on preparing real dinosaur fossils, then check out our Crestaceous diorama with our own T. rex, Triceratops, Pteranodons and Cretaceous mammals.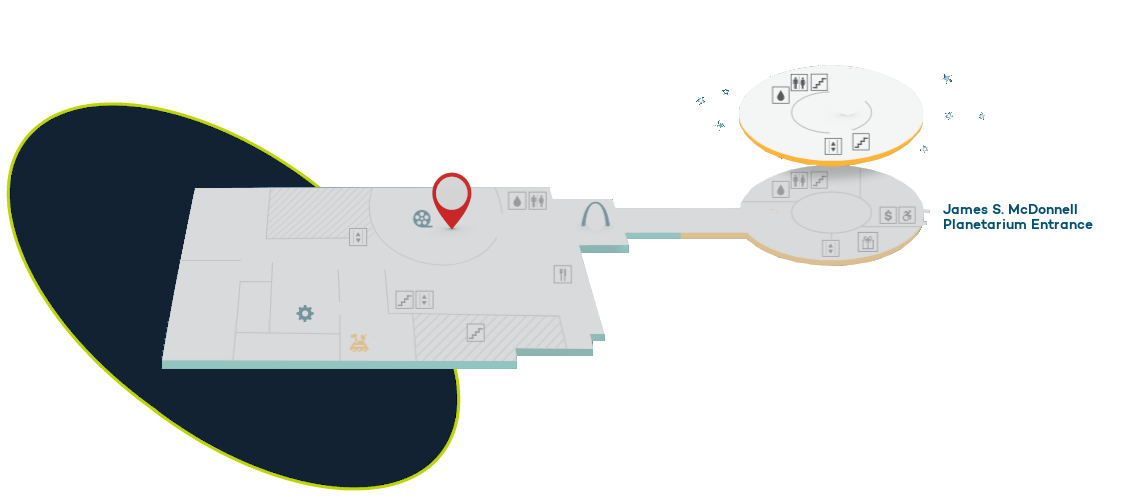 OMNIMAX Theater films take place in the OMNIMAX Theater on the 2nd floor of the main 5050 Oakland Building. Access is available through the main entrance, then the stairs in the main lobby to the second floor.
Visit
Members watch at a discount.
Save on your OMNIMAX ticket with a Saint Louis Science Center membership.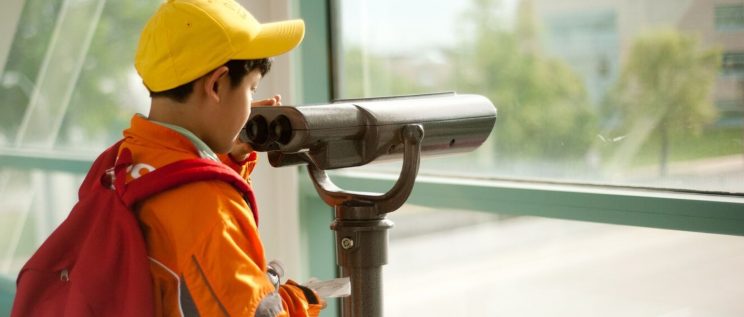 Accessibility
Convenient wheelchair accessible seating for the OMNIMAX is available via the 3rd floor theater entrance. Elevators and ramps serve all public areas of the OMNIMAX.
OMNIMAX offers the Rear Window® captioning service for all films at all showtimes, unless otherwise noted. Assisted listening devices are also available. When ordering tickets, please let your reservationist know you're interested in Rear Window captioning, or see an usher before your film begins.