Discover Science with Me
Discover Science with Me
Today's little scientists are tomorrow's inventors and problem solvers!
The Science Center is pleased to announce a new early childhood program, Discover Science with Me. This program is designed especially for young scientists, ages three to six, and their families and friends. Sessions are aimed at providing opportunities for little ones and their caregivers to wonder, play and discover together.
The Discover Science with Me features:
· 45-minutes sessions guided by a Science Center educator
· Experiments and playful hands-on STEAM exploration connected to themes, such as "How Plants Grow" and "What is a Scientist?"
· Activities focused on helping children develop motor, language and cognitive skills
· Ideas for caregivers to support their child's learning
All guests over the age of two-years-old will be required to wear a mask in order to participate in this program.
Members can get discounted reservations by logging in online.
Member Benefit! To claim your discounted tickets you can also call the Membership Reservations phone line, 314.289.4424 to reserve your spot without a fee.
Safety Precautions
To help ensure the health and safety of our guests and staff, family groups or pods of up to five people will work together in socially-distanced table groups using a sanitized set of materials.
In order to participate in this program, all children over the age of two must wear a mask throughout the duration of the session. Masks are available for purchase at the Explore Store if you do not have one for your child. Zero to three.org has tips for helping young children with mask wearing
Please Note: Although this program takes place in the Discovery Room, this is different than typical Discovery Room. There will be no opportunities for children to roam the room freely. The Discovery Room sessions remain closed at this time.
| | |
| --- | --- |
| Friday and Saturday | 11:00 AM & 2:00 PM |
| Sunday | 12:00 PM & 2:00 PM |
| Family / Group Size | No more than 5 per table |
| Age Group | 3 to 6 |
| Cost per table | $20 members / $25 non-members |
| Length | 45 minutes |
| Use the restroom prior to your session. | |
| No snacks or food will be allowed in the area | |
| | |
In order to participate in this program, all children over the age of two must wear a mask throughout the duration of the session.
This is a timed program. Plan to arrive at the Discovery Room 5 minutes before program start time.
There are no upcoming events at this time.
Discover Science with Me
Guest Expectations and Guidelines
In order to keep our visitors and staff as safe as possible during this time, participants in our Discover Science with Me Program will be expected to adhere to the following:
The reservation fee purchases a table space for your group. Reservations will be made by tables, rather than individual tickets.
Reservations include up to five people per table. No more than five people are permitted per table for any reason. Infants count toward your table number even if the infant is too young to participate.
At least one adult over the age of 18 will need to be at the table and remain throughout the session.
Guests are asked to arrive at the room five minutes before the scheduled start time. Those arriving more than five minutes after the start time will not be allowed to enter.
All guests will be asked to wash their hands with soap and water upon entering the room.
Guests are expected to remain within their table pods throughout the session.
All children over two years of age will be asked to wear a mask.
No food or drink may be consumed in the room.
If your group is unable to adhere to any of these guidelines, you may be asked to leave the session.
We look forward to learning and discovering with you!
Discover Science with Me takes place in the Discovery Room on the 2nd floor of the main 5050 Oakland Building. Access is available through the main entrance, then the stairs in the main lobby to the second floor, turn to your left and go past Makerspace.
Membership
Members get Discover Science with Me tickets at a discount!
Do you have a little scientist? Become a Science Center member and get discounted Discover Science with Me tickets 20% off with every purchase, as well as get a full year of additional members-only benefits.
Plus, members help support the Science Center and our mission to make science learning open to everyone.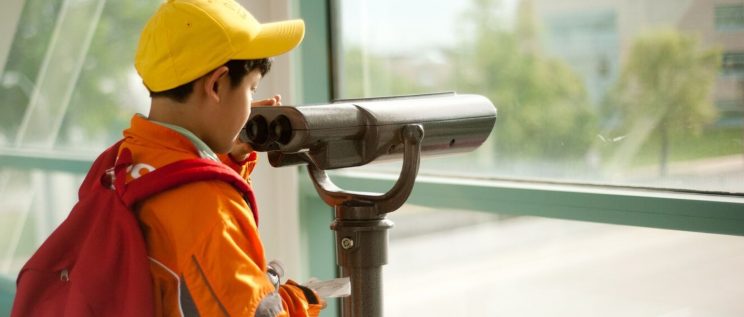 <
Accessibility
The Discovery Room area is accessible to visitors with disabilities, as well as visitors with strollers, scooters, and walkers. Elevators and ramps serve all public areas.