Australia's Great Wild North
This film is no longer available. Check out our current films.
An epic journey to far Northern Australia through some of the wildest landscapes on Earth.
Journey across the whole Top End of Australia and discover one of the few places on Earth that remain wild and pristine.
Price
This is a paid experience.
Children (ages 2-12): $9
Adults (ages 13-59): $10
Seniors (ages 60+): $9
College Students with ID: $9
Military: $7
Members: Free tickets based on Membership level.
Huge bushfires ravage the ancient landscape in the dry season and the world's biggest thunderstorms bring torrential rain and flooding in the wet season. These almost Jurassic conditions have created some of the richest wetlands on Earth.
The coast, rivers and waterholes are haunted by sharks. The plains are guarded by territorial buffalo and venomous snakes, but the apex predator here is a living dinosaur, the salt water crocodile. They have been on the planet in almost identical form for 200 million years – even surviving the extinction of the rest of the dinosaurs.
Australia's Great Wild North will carry the viewers across the whole Top End of Australia, from the wild Kimberly coast through mysterious and rarely seen Arnhem Land and then deep into the world's oldest rainforest in Cape York.
There are no upcoming events at this time.
Want to see Austrailia's Great Wild North and another OMNIMAX film in the same day?
Purchase double feature tickets! Children (ages 2-12) and seniors (ages 60+) pay just $12.00, and adults (age 13-59) pay just $15.00. To take advantage of double-feature pricing, visit the Science Center box office or call us at 314.289.4400.
Visit
Members watch for FREE.
Watch this in the OMNIMAX for FREE with a Saint Louis Science Center membership.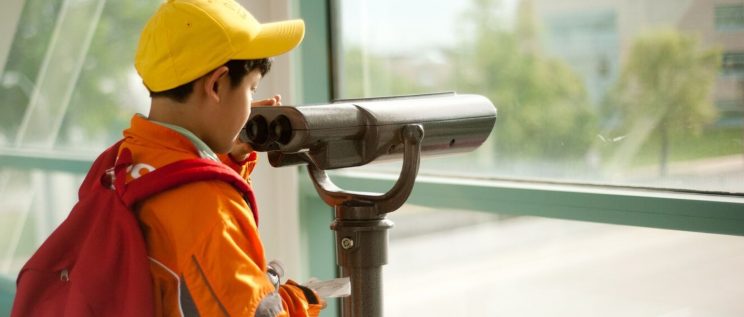 Accessibility
Convenient wheelchair accessible seating for the OMNIMAX is available via the 3rd floor theater entrance. Elevators and ramps serve all public areas of the OMNIMAX.
OMNIMAX offers the Rear Window® captioning service for all films at all showtimes, unless otherwise noted. Assisted listening devices are also available. When ordering tickets, please let your reservationist know you're interested in Rear Window captioning, or see an usher before your film begins.