Outbreak and Mission: Control the Spread
Outbreak and Mission: Control the Spread
Two New Free Planetarium Tunnel Exhibits
Outbreak: Epidemics in a Connected World
The COVID-19 pandemic has shown us the importance of identifying and stopping infectious disease outbreaks. Our world is connected more than ever before by global travel and trade, by technology – and by our microbes. Outbreak explores the connections between human, animal and environmental health and shows how people around the world track down and respond to disease outbreaks.
Mission: Control the Spread
Mission: Control the Spread tells the story behind NASA innovations during the pandemic, what people can do to slow the spread of the coronavirus and what NASA does to keep astronauts safe.
Outbreak: Epidemics in a Conntected World
Viruses Connect Our World
When people move into or change an environment, microbes that cause illness can "jump" from wildlife to humans and cause disease outbreaks that can spread internationally. Tracking down and responding to these outbreaks requires coordinated detective work from people in many professions.
This exhibit invites you to join epidemiologists, veterinarians, public health workers and others as they rush to identify and respond to infectious diseases such as HIV/AIDS, Ebola virus, influenza, Zika virus and more.
Learn more about this exhibit from the Smithsonian's National Museum of Natural History

Mission: Control the Spread
NASA continues to benefit humanity. The space agency is helping with innovations to support a global response to coronavirus (COVID-19). Our newest exhibit Mission: Control the Spread explores how crisis sparks innovation, and it demonstrates how NASA is helping with the response to COVID-19.
This new exhibit explores topics such as how NASA uses supercomputers to mimic the virus, why astronauts study vaccines in space and how NASA quarantines space station astronauts before and after missions.
Vaccines in the time of Covid-19
Drawing upon the expertise of research scientists, federal agencies, and anthropologists, this weekly four-part series from the National Museum of Natural History demystifies the production of vaccines.
Build your own Pulse Pendant
Explore engineering to 3D print your own wearable that will remind you not to touch your face. PULSE is a simple technology that can be reproduced by anyone with basic soldering skills.
NASA develops oxygen helmet for COVID-19 patients
Engineers at NASA's Armstrong Flight Research Center in California have joined a specialized task force in designing and testing a new oxygen hood to treat COVID-19 patients.
Outbreak and Mission:Control the Spread are in the tunnel to the Planetarium on the 2nd floor of the main 5050 Oakland Building. Access is available through the main entrance, then the stairs in the main lobby to the second floor, past the OMNIMAX® Theater, past Structures, and over the Sky Bridge.
Visit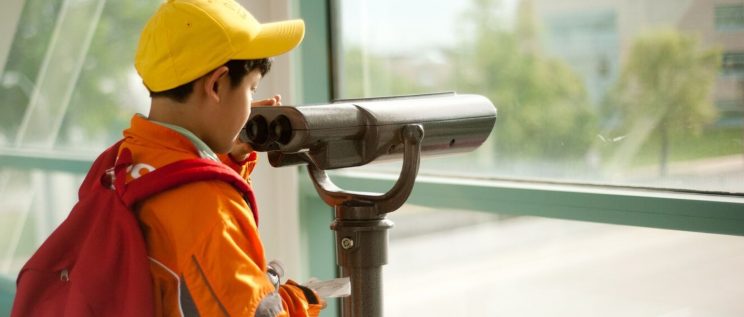 Members Get Discounts & Free Tickets
Members get discounts to Flight Simulators and VR Transporter. Members can watch star shows for FREE every day at the Planetarium with a Saint Louis Science Center membership.
Accessibility
Outbreak & Mission: Control the Spread is accessible to visitors with disabilities, as well as visitors with strollers, scooters and walkers. Elevators and ramps serve all public areas.