Tornado Alley
The Alley of Tornadoes
Join Storm Chasers star Sean Casey and the researchers of VORTEX 2, the most ambitious effort ever made to understand the origins and evolution of tornadoes, on this heart-pounding science adventure. Armed with a 70mm camera, a fleet of customized vehicles designed to withstand gale force winds, torrential rains and unrelenting hail, and an arsenal of the most advanced weather measurement instruments ever created, the stars of Tornado Alley take audiences on a thrilling quest to experience a tornado's destructive power at point blank range. Experience the adrenaline and the science of nature's most dramatic phenomena!
Price
This is a paid experience.
Children (ages 2-12): $9
Adults (ages 13-59): $10
Seniors (ages 60+): $9
College Students with ID: $9
Military: $7
Members: Free tickets based on membership level
Traversing the "severe weather capital of the world," Tornado Alley documents two unprecedented missions seeking to encounter one of Earth's most awe-inspiring events—the birth of a tornado. Filmmaker Sean Casey's personal quest to capture the birth of a tornado with a 70mm camera takes viewers on a breathtaking journey into the heart of the storm. A team of equally driven scientists, the VORTEX2 researchers, experience the relentless strength of nature's elemental forces as they literally surround tornadoes and the supercell storms that form them, gathering the most comprehensive severe weather data ever collected. This science adventure reveals the beauty and the power of some of our planet's most extreme—and least understood—weather phenomena.
There are no upcoming events at this time.
Visit
Members watch for FREE!
Get your OMNIMAX ticket FREE with a Saint Louis Science Center membership.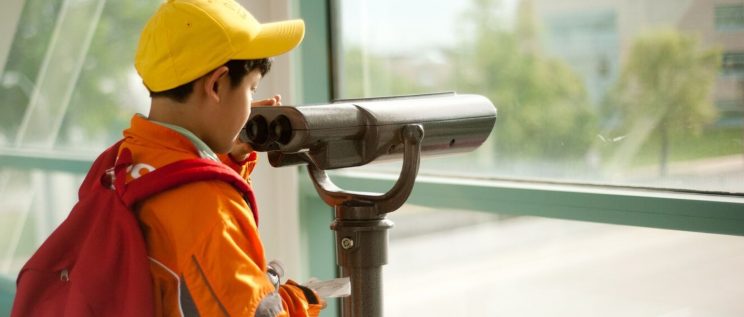 Accessibility
Convenient wheelchair accessible seating for the OMNIMAX is available via the 3rd floor theater entrance. Elevators and ramps serve all public areas of the OMNIMAX.
OMNIMAX offers the Rear Window® captioning service for all films at all showtimes, unless otherwise noted. Assisted listening devices are also available. When ordering tickets, please let your reservationist know you're interested in Rear Window captioning, or see an usher before your film begins.