Connect with Curiosity
Connect with Curiosity
Science comes alive in your home!
The Saint Louis Science Center is continuing to ignite and sustain lifelong science and technology learning by using online content to engage our guests and members of all ages to keep learning and growing. Look for DIY science experiments that can be done at home, Amazing Science Demonstrations from our Energy Stage team, connections to local scientists, astronomy updates from our McDonnell Planetarium team, live chats and more.
Welcome back to your Science Center.
To our guests, members and donors, learn about how you can Explore Safe here.
From Clean Energy to Community: Sustainability and the Giant Picture
Asked what the word sustainability means to her, Maddie pauses for a minute to pull up a quote on her computer. "I want to get this definition right," she says. "Sustainability means healthy people, communities, and environments, now and in the future."

Mars 2020 Perseverance Rover Launch
The Mars 2020 mission is delivering the Perseverance rover to the Red Planet as part of NASA's Mars Exploration Program. The program's ongoing series of missions is helping us answer key questions about the potential for life on Mars. While previous missions have helped us look for signs of habitable conditions in ancient times, Perseverance will take it one step further by searching for signs of past microbial life itself.
Mars Perseverance Rover Has Launched!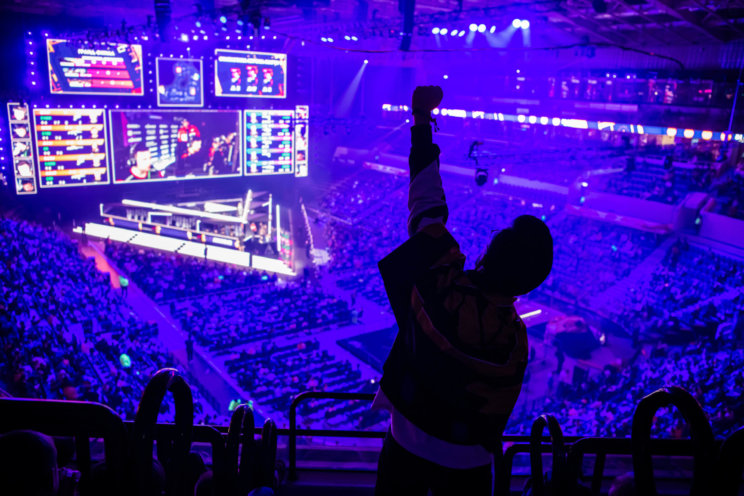 Esports Enrichment Program
Inspired by the tremendous success of our innovative GameXPloration gallery, where guests explore the intersection between play and learning, the Saint Louis Science Center is excited to launch our newest online educational experience, the Esports Enrichment Program Powered by Nerd Street Gamers.

Diet Coke & Mentos Experiment
See for yourself why this experiment is so popular and listen as Lauren explains what is really happening.

Stream OMNIMAX® Movies For Free
You can now experience OMNIMAX® Theater films in the comfort of your own home. Watch free from your computer or mobile device!
The Saint Louis Science Center is pleased to partner with Giant Screen Films in order to offer several popular OMNIMAX Theater titles online while theaters are temporarily closed. We look forward to welcoming guests back soon, but in the meantime, enjoy these IMAX® movies.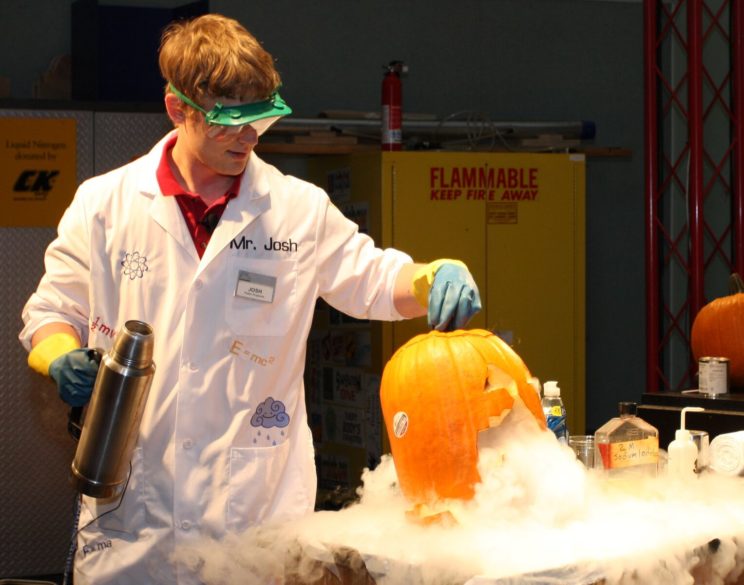 Connect with your museum. Support science for everyone.
As a nonprofit organization, the Saint Louis Science Center relies on the generous support of members, donors and our community to power our mission to ignite and sustain lifelong science and technology learning. Science has never been more relevant in our daily lives or more vital for our future, but you can help.
Become a member or make a donation to our Annual Fund today and keep science learning open for everyone in our community. Your membership or gift makes initiatives like Science @ Home, outreach efforts like Community Science and the Science Center's daily operation possible.
Every Day at 9 AM!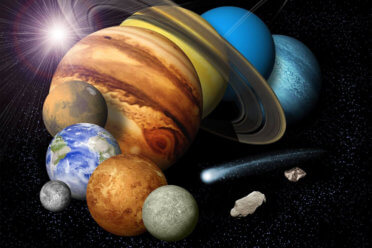 Astronomy Fact of the Day
Learn about space and astronomy every day from our James S. McDonnell Planetarium! Moons, stars, planets and the history of how we've learned about our universe.

Every Wednesday at 10 AM!
The Collections Department
Learn about some of the over 100,000 artifacts in our Collections Department. Kristina will take you through some of the more interesting, and oddball, items from our archives.

Want to stay up to date with the Saint Louis Science Center? Sign up for our email newsletter!
Your support matters.
As a non-profit organization and a free museum in the St. Louis community, we rely on Memberships, donations and ticket sales to continue bringing our community informative science content. Every dollar helps our educators and team provide you with fun and exciting experiences at the Science Center. Please consider purchasing or gifting a membership for when we reopen to the public or making a donation using the links below. We can't wait to welcome you back to your Science Center.
Stay connected with your museum
Have questions?
We are here to answer your questions. Our team will be available during regular business hours and you can contact us via our form.